What's the deal with Canned Wines?
Being a bit of a purist myself, I have been very reluctant to give canned wines a try. And to be fair, I've never really seen a need for this.
Over the past couple of years we've seen producers experimenting with different packaging for wine. Bottles are great, traditional and recyclable, but they are also heavy, difficult to pack and thus more expensive to transport. Cans on the other hand are lightweight, they can be chilled faster, you can buy smaller servings of wine and they can fit into a picnic basket or beach bag with ease. Clearly there are a number of positives to try wine in a can.
So, when I was gifted three cans of wine I decided to pack my picnic blanket, wine glasses, grab my husband and head on to the park to try these. In all honesty I was slightly worried about the wines having a tinny taste, but this was not the case at all. Although I can't say this with certainty, the wines' taste didn't seem to be affected by the can in any way - I would like to conduct an experiment to satisfy my own curiosity on this at some stage.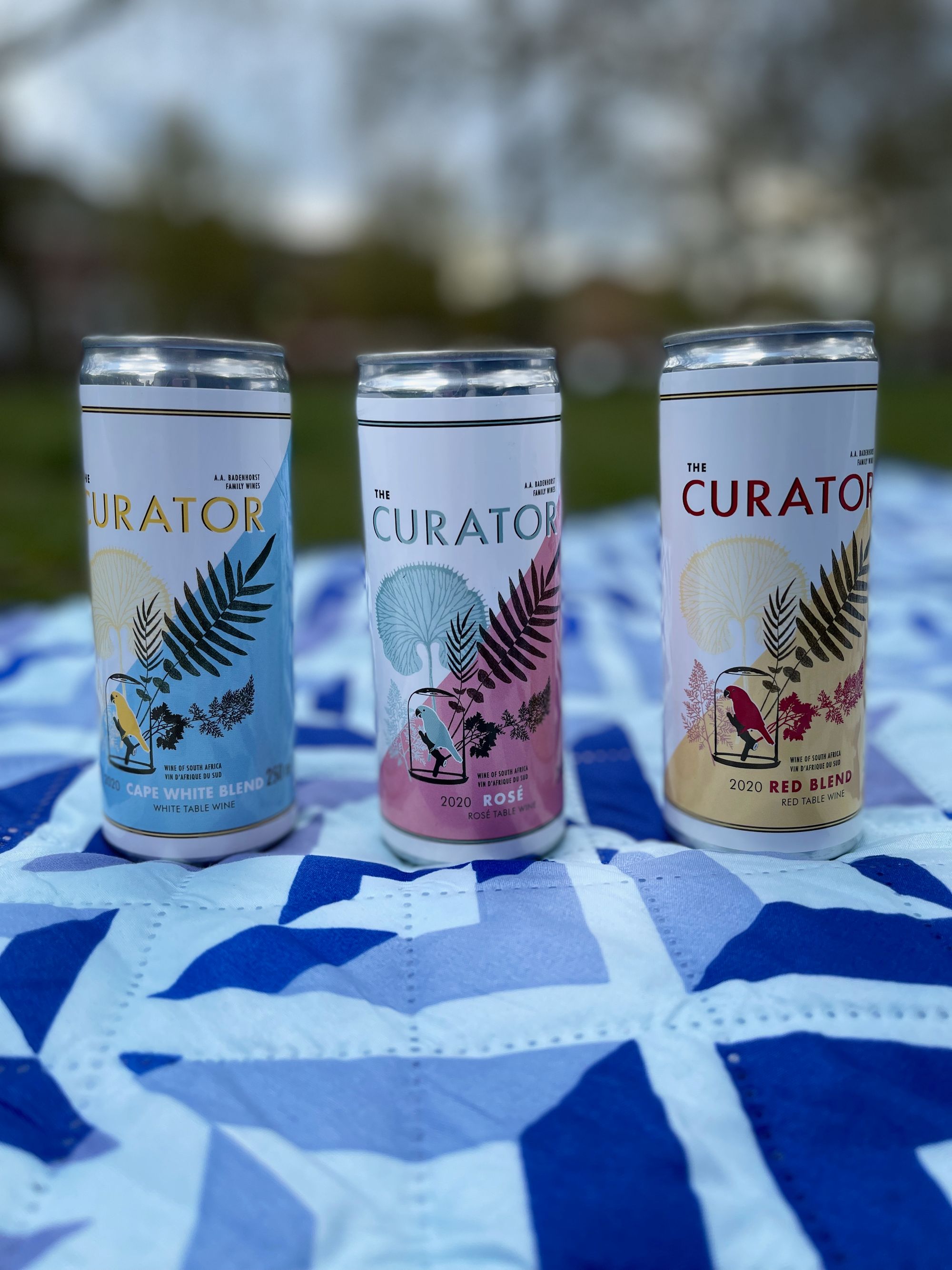 A question of quality
One of the first things that came to mind when I heard about canned wine, was how good will the wine be? Yes, as with all wines in all types of packaging you will find better and worse examples, but producers have all been improving the quality of the wine in the cans to provide the consumer with a better and better taste experience each time.
Canned wines are not made to be aged, but they are good quality and tasty.
Why is this a good alternative?
As I said earlier, they are lightweight and easy to pack. I can definitely see myself bringing a can or two along on a picnic or taking them on a hike.
You don't need to remember to pack a bottle opener and you don't need to worry about closing the bottle and preventing leaks when one glass was enough for the day.
If you forgot to chill your wine ahead of time, canned wines chill faster than wine in a bottle.
Lastly, although I might not do this often, you can serve the wine straight from the can - no glassware needed!
The Curator cans
Each can contains 250ml of wine, which is perfect to be shared between two people. I did pour my wine into a glass, but also tasted it straight from the can. My one suggestion would be that you drink the wine from a glass. Although there is no additional taste added to the wines, the flavours and aromas are not as prominent in the can as they are in the glass. Your glass plays a very important role in how you perceive a wine. It allows the wine some time to breathe and release the aromas. Similar to drinking straight from the bottle, the cans don't allow for the wine's aromas to improve which does happen in the glass.
I really enjoyed these wines and would buy them in the future. I liked the rosé and white blend much more than the red blend. All three were, however, of good quality.
Final thoughts
It is a good alternative when you can't or don't want to pack a bottle of wine. The quality is good and I am excited to try other examples.
You can buy The Curator from Swig Wines in the UK.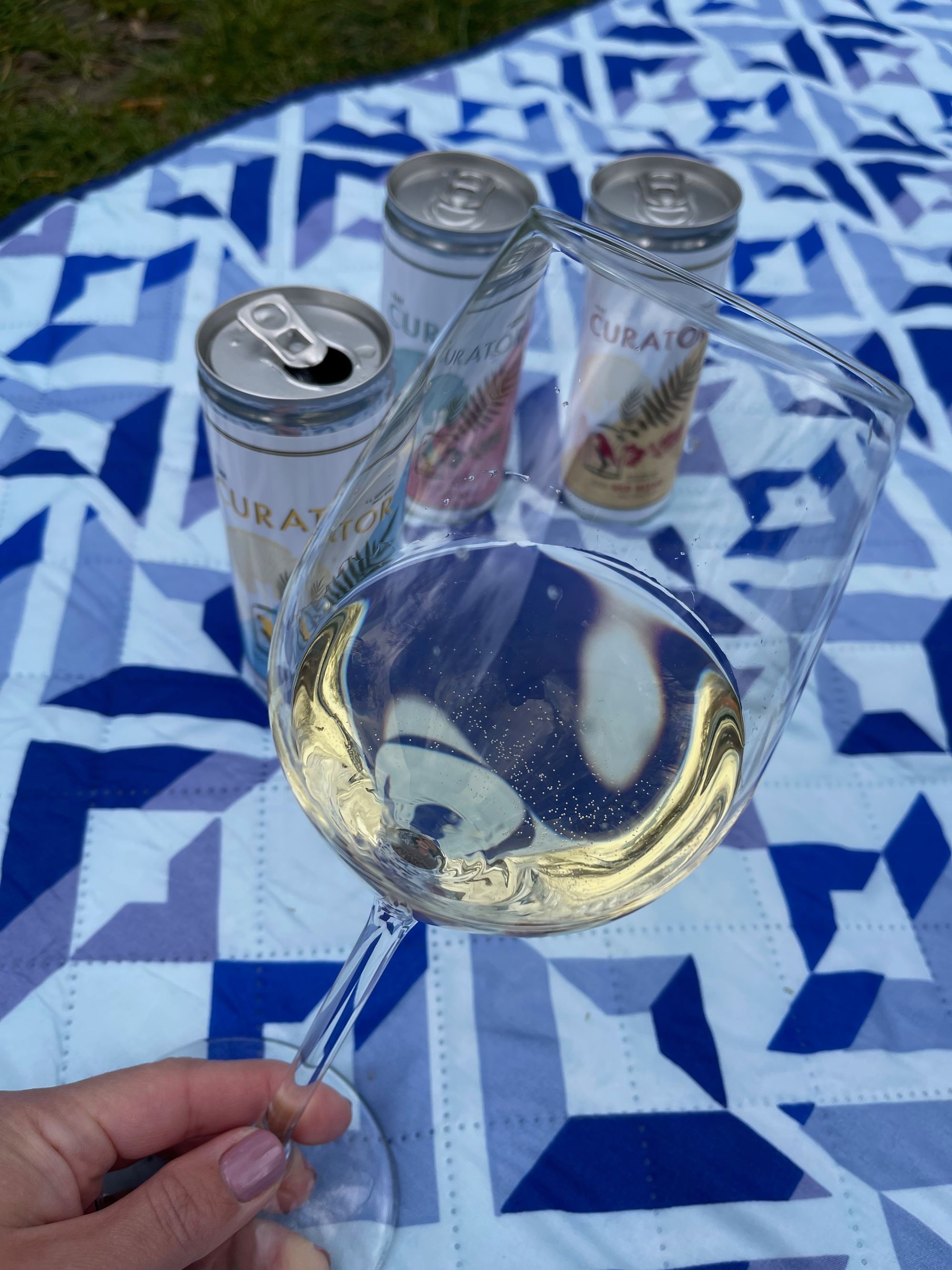 Thank you for reading! If you'd like to receive next week's blog post in your inbox, sign up to my newsletter (if you haven't already), and if you've found this interesting, why not send it on to your family and friends?
You can also follow The Wine Dream on Instagram and Facebook for more photos and tasting notes. 🍷
Disclaimer
Even though I received the wine from Swig, I have not received any compensation and my notes are my own. I try to be as objective as possible when tasting the wines and writing my tasting notes.