Day 16 — Update on South Africa's lockdown
We've been locked in our houses for 16 days now, with minimal movement allowed outside. It seems to be working. South Africa's Covid-19 numbers look better than most other countries'. Although it's been frustrating and different, I am conscious of the fact that for me (at least) it hasn't been very hard.
South Africa's lockdown was initially announced until the 16th of April, with everyone being allowed to go about business as usual from 17 April.
On Thursday 9 April, President Cyril Ramaphosa had, however, asked for the lockdown to be continued until the 30th of April. I think that this was an extremely difficult decision and I am grateful that it was not up to me.
South Africans are once again showing what can be achieved when we decide to work together rather than tear apart — hopefully this concept will carry on especially after the lockdown has been lifted and the country's economy will have to be rebuilt, or resuscitated.
Unfortunately for all of us wine lovers, this also means that we will now only be able to make wine purchases after the 30th of April. In my house this means rationing wine as we are very close to running out — not because we drank that much, but because we never keep a lot of wine on hand since we have wonderful wine farms on our doorstep.
The lovely ladies that came up with the #SAWineLockdown initiative on Instagram, have published an updated schedule for the remainder of the lockdown.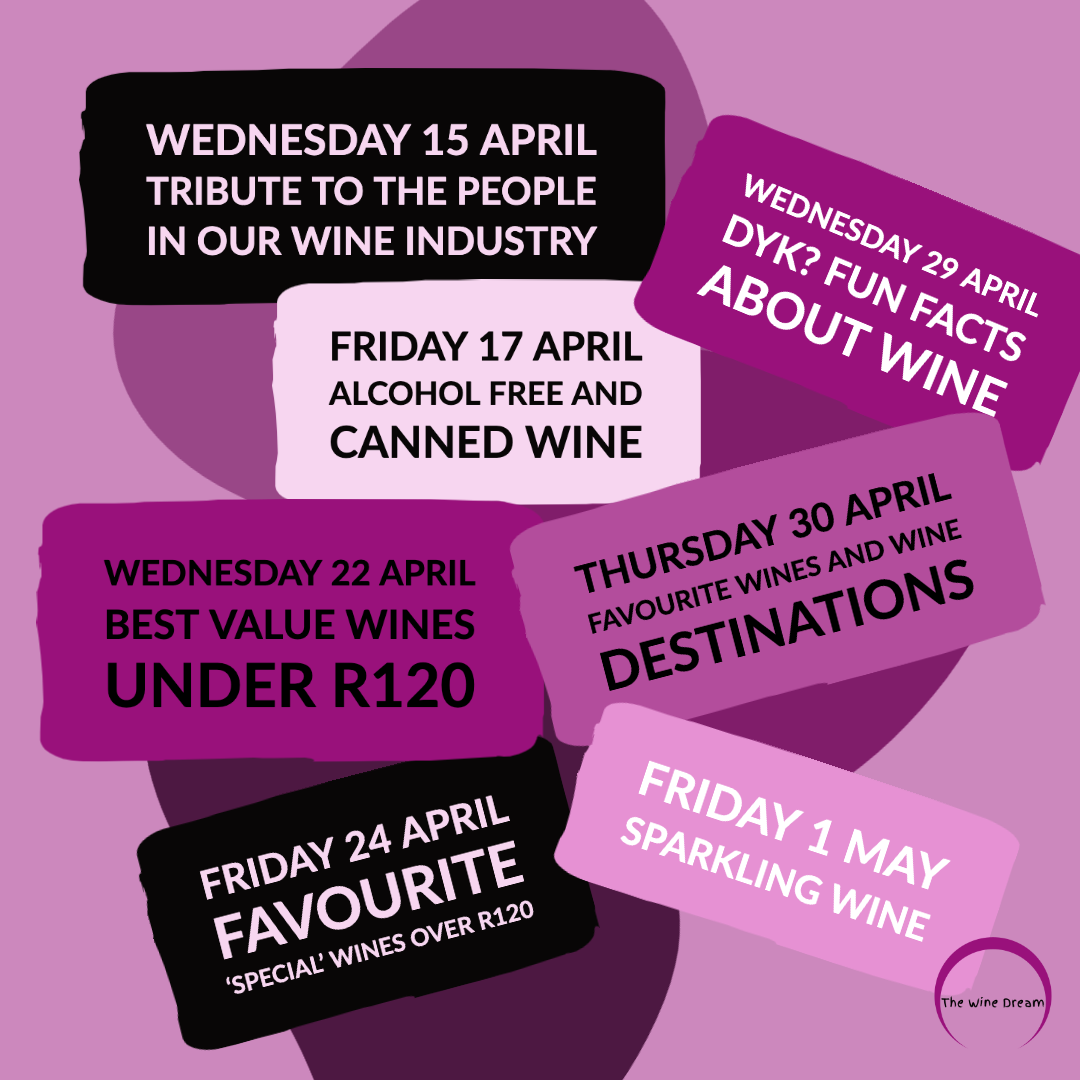 This means that my Lockdown series will from now on be published on Wednesdays and Fridays, but I will try to keep my momentum and publish a post at least every second day (the ultimate goal being one post per day).
Thank you for reading along and doing your part to stay home and stay safe during these unprecedented and difficult times.
I hope that you are spending your Easter weekend in the company of loved ones, even if remotely.
Follow The Wine Dream on Instagram for more photos and tasting notes.