Stellenbosch Street Soirée
Warm summer nights call for wine in the streets of Stellenbosch…
What better way to spend a Wednesday (#WineWednesday) than by sipping wine in the streets of Stellenbosch? The Stellenbosch Street Soirée events are the perfect setting to enjoy the produce of a variety of local wine farms.
The events run between November and March each year and are held on every second Wednesday. For more information you can visit the Stellenbosch Wine Routes website by clicking here.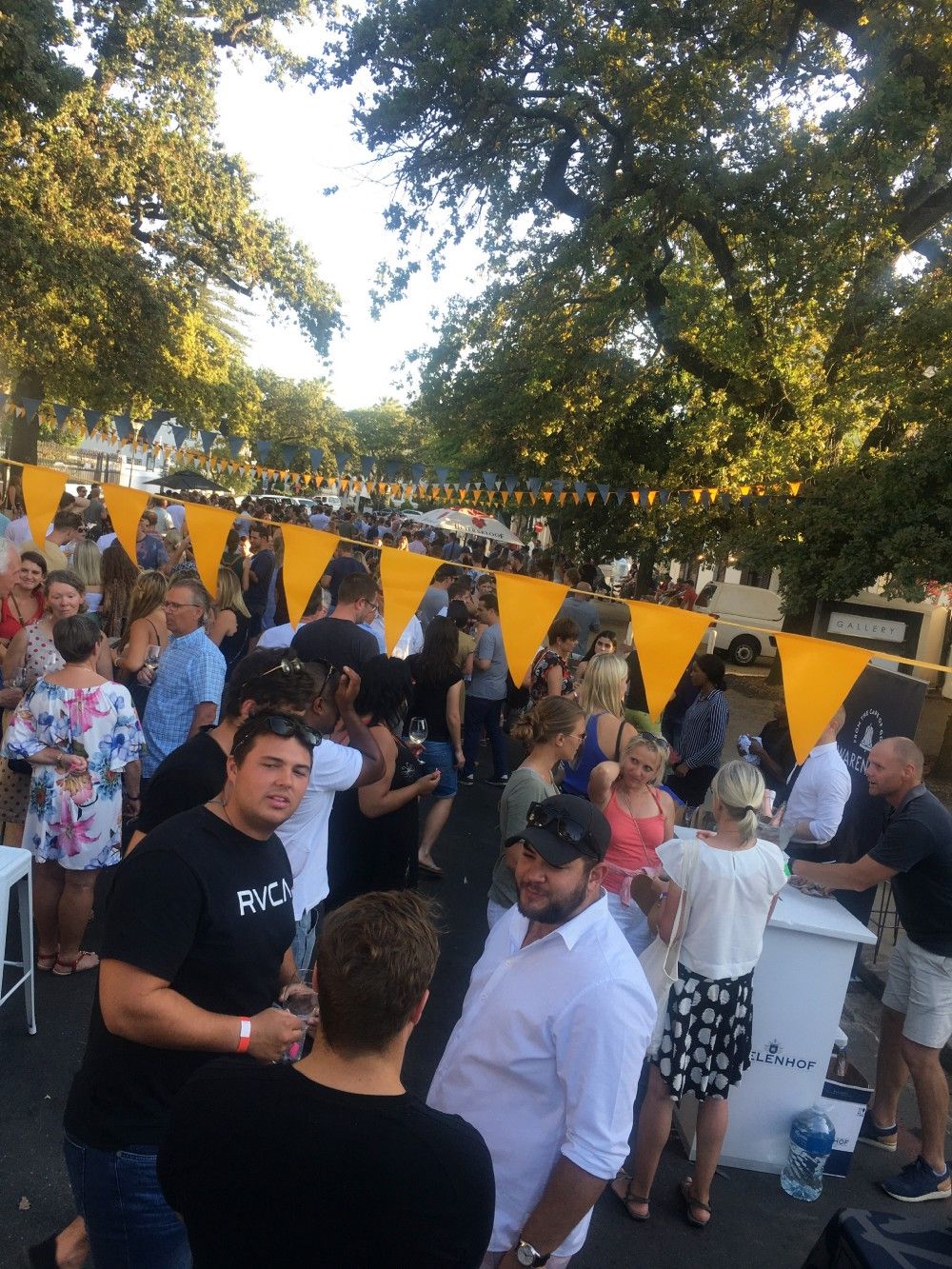 The vibe is amazing, with wine flowing freely and live music to set the mood. Gates open at 18:00, and since everything is packed away at 20:00 I would suggest having a light dinner at one of the restaurants in town before or afterwards, but you can also grab something at one of the food stalls at the Soirée.
This is a great event to taste a number of wines from various wine cellars that form part of the Stellenbosch Wine Route — definitely a must if you don't have a lot of time in the area and won't be able to visit any farms! It is also a responsible alternative as you won't need to drive if you are staying over in Stellenbosch.
It is always interesting to see which wine cellars are represented on the night, as the wine cellars vary from event to event. The last Soirée event that I attended featured, among others, Beyerskloof, Pink Valley and Mooiplaas.
My first stop for the evening was at the Beyerskloof stall. One thing to know about these wines is that they are always consistent.
I tasted all of the trusty Beyerskloof favourites as well as one wine that I have not yet had the pleasure to taste. The Beyerskloof Traildust is an interesting blend between Pinotage, Pinot Noir and Cinsaut (cue the history of Pinotage narrative and read more about it here.) The wine has a beautiful red colour and has an abundance of sweet fruit, cherries and plum on the palate. The wine is well-rounded and easy to enjoy. It is a light- to medium-bodied wine and would pair very well with duck or game carpaccio.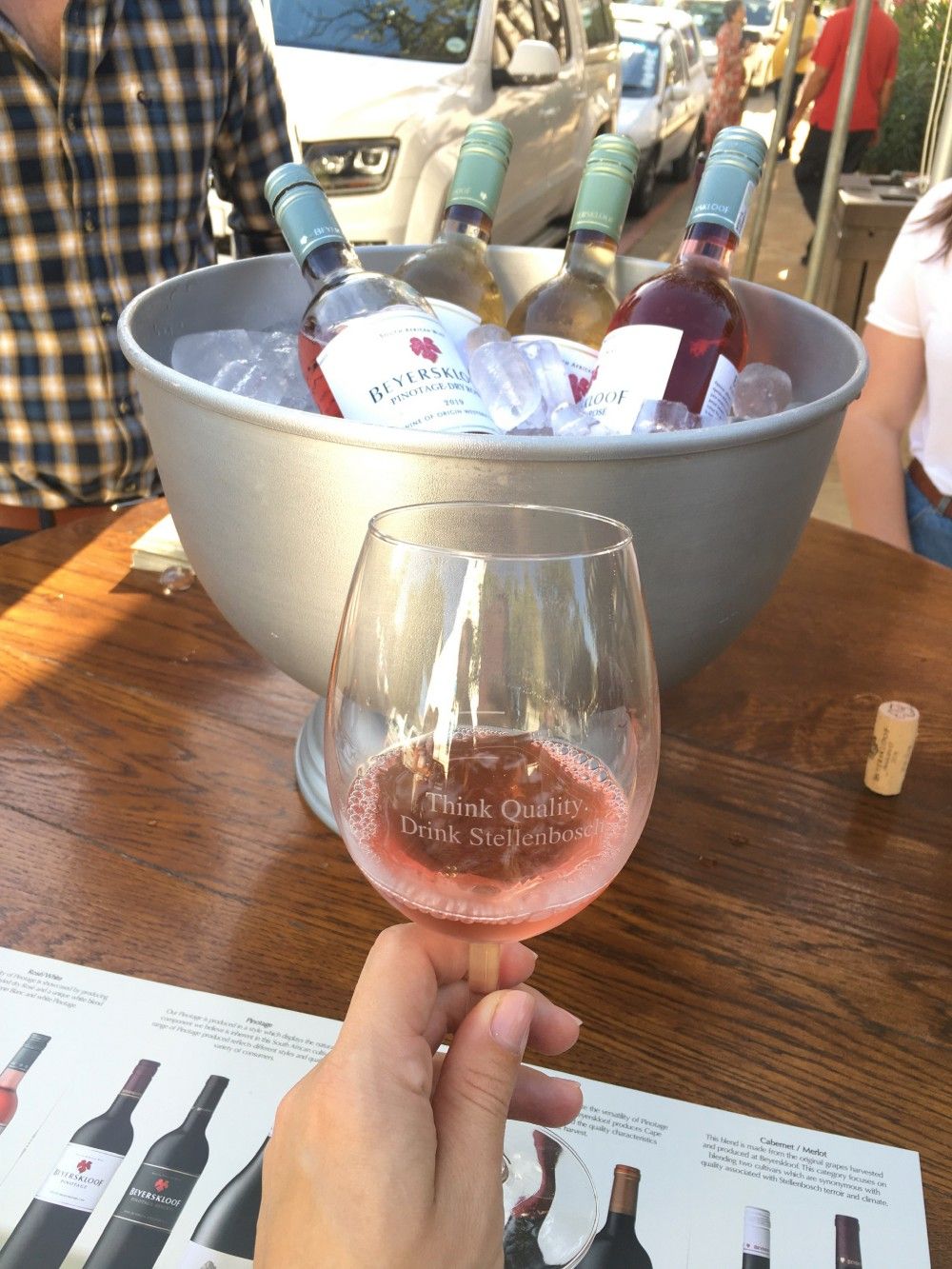 The second note-worthy wine for the evening is from the new kid on the block; Pink Valley wines. This wine cellar is unique in that they focus on only one wine: Rosé. It is a French-South African venture that produces a lovely light, fresh and crisp dry rosé with hints of strawberry on the palate.
Each wine label is also a beautiful work of art featuring works of renowned South African abstract painter Walter Battiss.
The wines are good value for money and can be enjoyed with light meals or next to the pool.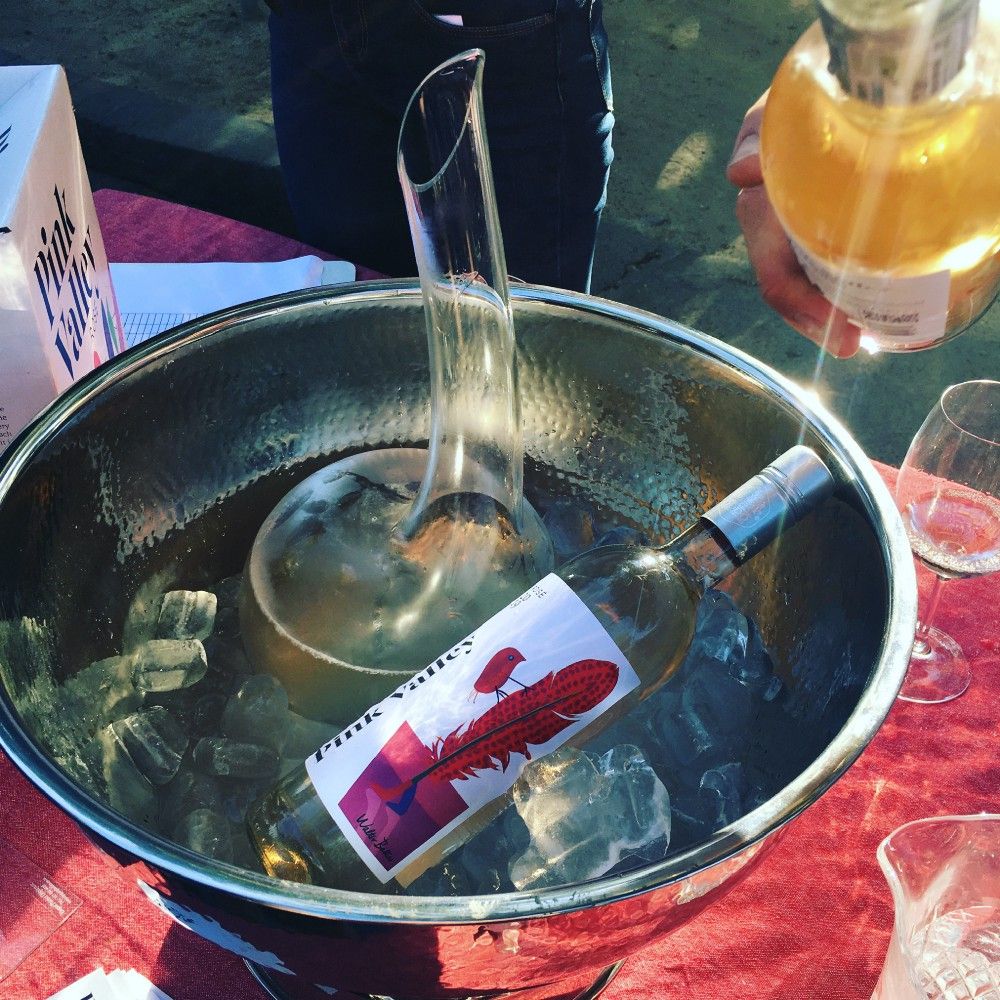 The last wine to be mentioned in this post is the Mooiplaas Vino Baruzzo Novello. This wine is made in the style of the Italian Novello or the French Beaujolais wines: whole bunches are placed into fermentation tanks by hand, ensuring minimal skin damage. This is a delightful wine; light-bodied and best served chilled.
That's a wrap for now!
Hope to see you at the next Stellenbosch Street Soirée.
Follow The Wine Dream on Instagram for more photos and tasting notes.