DeMorgenzon DMZ Chenin Blanc 2020
Hidden away on the outskirts of Stellenbosch you will find the beautiful DeMorgenzon Estate where you can lose yourself in the beauty that Stellenbosch has to offer.
DeMorgenzon Estate
DeMorgenzon is one of the oldest farms in South Africa and was founded, along with the town of Stellenbosch, in 1679. Initially called Uiterwyk (outer ward), the farm was let to one Dirk Coetzee in 1682 and was granted to him by Governor van der Stel in 1699.
The farm was renamed to DeMorgenzon, which can be translated to The Morning Sun as it is lies in the part of the Stellenboschkloof valley that is first touched by the sun in the mornings.
In 2003 the farm was bought by the Appelbaums and have since been reinvented into a garden vineyard with an abundance of wild flowers growing between the vines.
DMZ Chenin Blanc 2020
I simply cannot find fault with any South African Chenin Blanc... 🤗
The DMZ Chenin Blanc is very pleasant to enjoy on its own, but will pair very well with a light lunch and perhaps fatty fish such as salmon.
The wine has a deeper lemon colour, that has been derived from the time spent in oak. The nose is bold and inviting with chamomile, quince, apricot, pear, grapefruit, lemon, lime, yellow apple, oak and peach aromas. The palate is crisp and dry with a high acidity and medium body. The stone fruit and ripe citrus flavours are dominant, but these are neatly stacked on top of a slight oaky taste and weighty mouthfeel.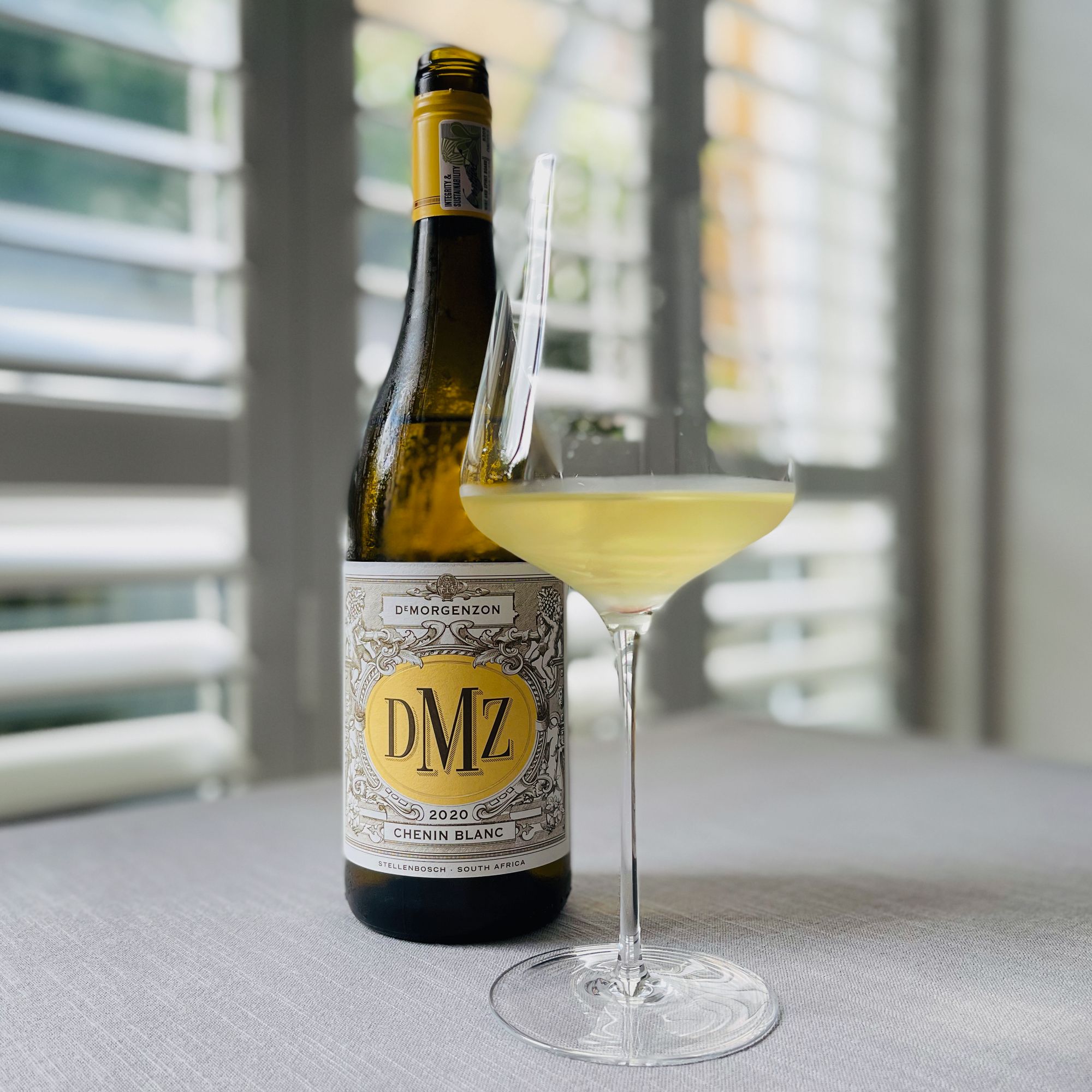 Thank you for reading. If you're based in the UK, you can order this wine from Majestic (£14.99) and if you're based in South Africa you can visit the DeMorgenzon website  (R120) for this one and other wines from the range.
If you would like to receive these articles in your inbox, click on the subscribe button and send me your email address.
Follow The Wine Dream on Instagram and Facebook for more photos and tasting notes. 🍷
Disclaimer
I do not have any affiliation or partnerships with sellers or producers at this time and my notes are my own. I try to be as objective as possible when tasting the wines and writing down the tasting notes.