Bosman Family Vineyards Nero 2019
And just like that it's almost the middle of August! In South Africa the weather is getting warmer, days are getting longer and soon you'll be enjoying another beautiful summer. Here in the UK we're still enjoying long, warm days and even a couple of thunderstorms - although I've been told that the weather is quite unusual this year.
This week, I reached for a wine that is readily available in your local supermarket. It is an unusual wine and grape for South Africa and one that has enjoyed a lot of press coverage over the past couple of months. It is easy drinking, enjoyable and a great companion to your next braai.
It is, of course, South Africa's first Nero d'Avola wine.
Bosman Family Vineyards
Bosman Family Vineyards can be found in Wellington where the Bosman family have been the custodians of this piece of heaven for over 8 generations, and roughly 200 years.
In 1699 the farm Groenfontein (Green Fountain) was granted to French Huguenot Philip Drouin. After passing through the hands of a number of owners, the Malan family - that later married into the Bosman family - purchased the farm in 1810.
Until 1957 the family produced wine on the farm, but then shifted their focus to a vine nursery propagating vines for the Cape Wine Industry. It wasn't until  2007 that wine was once again produced on this historic farm.
Nero 2019
Nero d'Avola is a grape native to Sicily and pretty unknown in South Africa. Wine produced from the grapes tend to be light in colour, full-bodied with fresh fruit, liquorice and chili pepper flavours. In Sicily it can be compared to Cabernet Sauvignon at times.
Now, without further ado, let's talk about South Africa'a first Nero d'Avola.
The wine has a light ruby colour that can be slightly deceptive as I, for one, tend to associate light coloured wines with lighter bodied wines. The nose is pleasantly aromatic with aromas of red and black cherry, black plum, blackberry, mulberry, raspberry, just a hint of orange rind, vanilla, cocoa, sweet tobacco, liquorice and a meaty characteristic. The palate is dry with a good acidity and well-integrated tannins, it is fruit-forward and rich, with an underlying savoury/meaty character along with rich vanilla and liquorice flavours.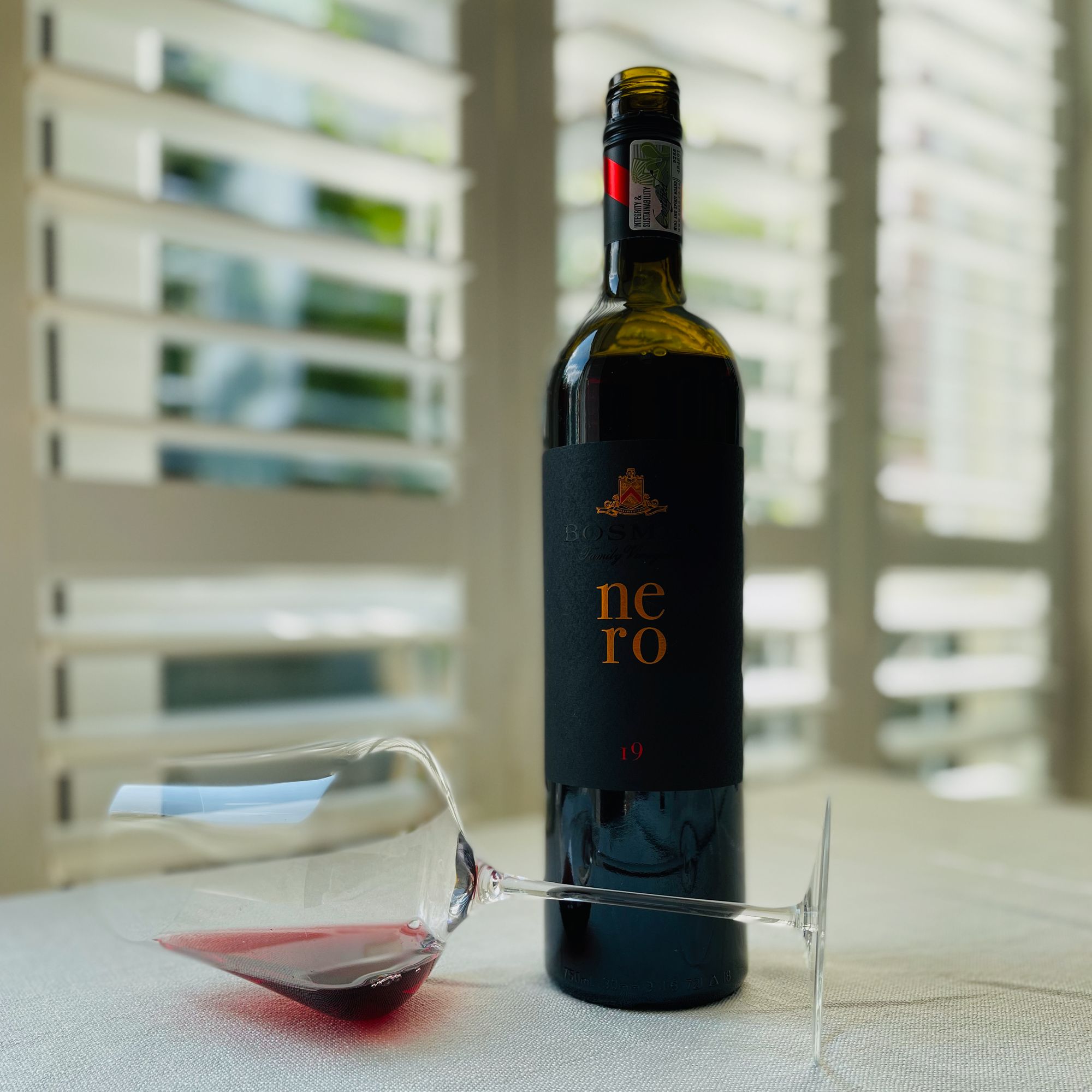 Thank you for reading. If you're based in the UK, you can pick up a bottle at your local Sainsbury's (£12) and if you're based in South Africa you can visit the Bosman Family Vineyards website  (R300) for this and other wines from their range.
If you would like to receive these articles in your inbox, click on the subscribe button and send me your email address.
Follow The Wine Dream on Instagram and Facebook for more photos and tasting notes. 🍷
Disclaimer
I do not have any affiliation or partnerships with sellers or producers at this time and my notes are my own. I try to be as objective as possible when tasting the wines and writing down the tasting notes.