Klein Constantia Sauvignon Blanc 2019
Is there a better way to cool down after on a hot summer's day than with a classic Sauvignon Blanc?
With the UK experiencing record high temperatures this week, I decided to pour myself a glass of South African Sauvignon Blanc, close my eyes and imagine I'm somewhere on a wine farm in sunny South Africa. 😜
Klein Constantia
Klein Constantia is probably best know for their Vin de Constance which is renowned worldwide for its historical importance - Jane Austen, Charles Dickens, Alexandre Dumas (among others) have references to it in their literature and it is rumoured that this is the wine that Napoleon had shipped to St Helena during his exile.
Dating back to 1685 the farm has a rich and long history with beautiful buildings that have been preserved for guests' enjoyment. It is one of the most beautiful farms in the Constantia area and one that should be at the top of your places-to-visit list.
Sauvignon Blanc 2019
The Sauvignon Blanc grapes are grown on the cool foothills of the Constantiaberg mountain. The grapes were selected from different parcels, gently pressed to allow free run juice to be used, fermented in stainless steel tanks and then spent 7 months on the lees, before the different batches were blended together.
On to the wine...
The wine has a light, but bright pale lemon colour. The nose is pretty intense and shows aromas of white blossom, ripe lemon, lime, green apple, white peach, a subtle hint of apricot, barely there passion fruit and green bell pepper as well as faint notes of bread dough.
The palate is dry with a high acidity, silky smooth texture and heavier mouthfeel. The citrus and stone fruit flavours dominate atop a base of minerality and yeasty bread dough.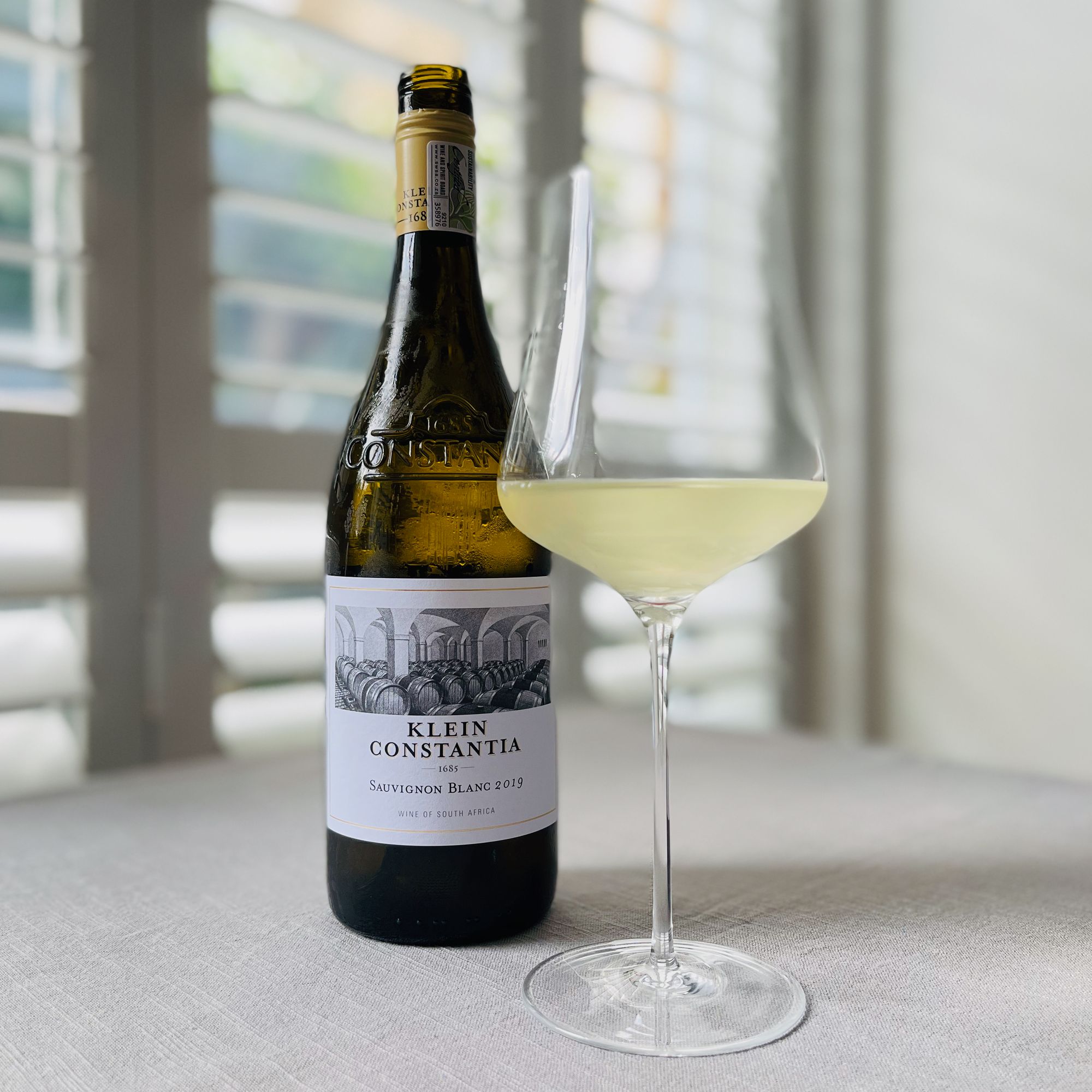 This is not your typical bold Sauvignon Blanc, it shows more restraint, finesse and body, but is still light and fresh enough to be enjoyed on a warm afternoon.
Thank you for reading. If you're based in the UK, you can order this wine from Majestic (£14.99) and if you're based in South Africa you can visit the Klein Constantia website (R150) for this one and other wines from the range.
If you would like to receive these articles in your inbox, click on the subscribe button and send me your email address.
Follow The Wine Dream on Instagram and Facebook for more photos and tasting notes. 🍷
Disclaimer
I do not have any affiliation or partnerships with sellers or producers at this time and my notes are my own. I try to be as objective as possible when tasting the wines and writing down the tasting notes.