Today is Zinfandel day, and in celebration of this grape varietal I decided to spend some time at the home of the King of Zinfandel in South Africa, Blaauwklippen.
As someone who loves big, bold red wines I tend to not venture into the realms of light- or medium-bodied red wines too much. However, I am glad that I made the effort to try this medium-bodied red.
Zinfandel is widely regarded as an American wine, simply because America currently produces the most and (according to the experts) best Zinfandel in the world. It is grown and produced in Napa, Sonoma, Paso Robles as well as the Sierra Foothills and wines from exceptional quality old vines can be found in Lodi. (Booking my ticket!)
This varietal originated in Croatia and is related to the top Croatian grape varietal, Plavic Mali. If you have never heard of wine by the name of Zinfandel, it is possible that you have heard of or tasted either Primitivo (Italy) or Tribidrag (Croatia) which is, in fact Zinfandel.
But what is the big deal? This easy drinking red (in my vast experience of only tasting Zinfandel from one producer), should be a lovely companion to slightly spicy foods and beef, but can also be enjoyed on its own if it has been slightly chilled.
Arriving at Blaauwklippen, I was pleasantly surprised to find that they have a whole range of Zinfandel wines. There is Zinfandel produced in 4 different styles on offer: Zinfandel MCC, the White Zinfandel, Zinfandel as well as the Noble Late Harvest Zinfandel — and for the gin lovers there is also the Zin Gin (more about this later).
Zinfandel MCC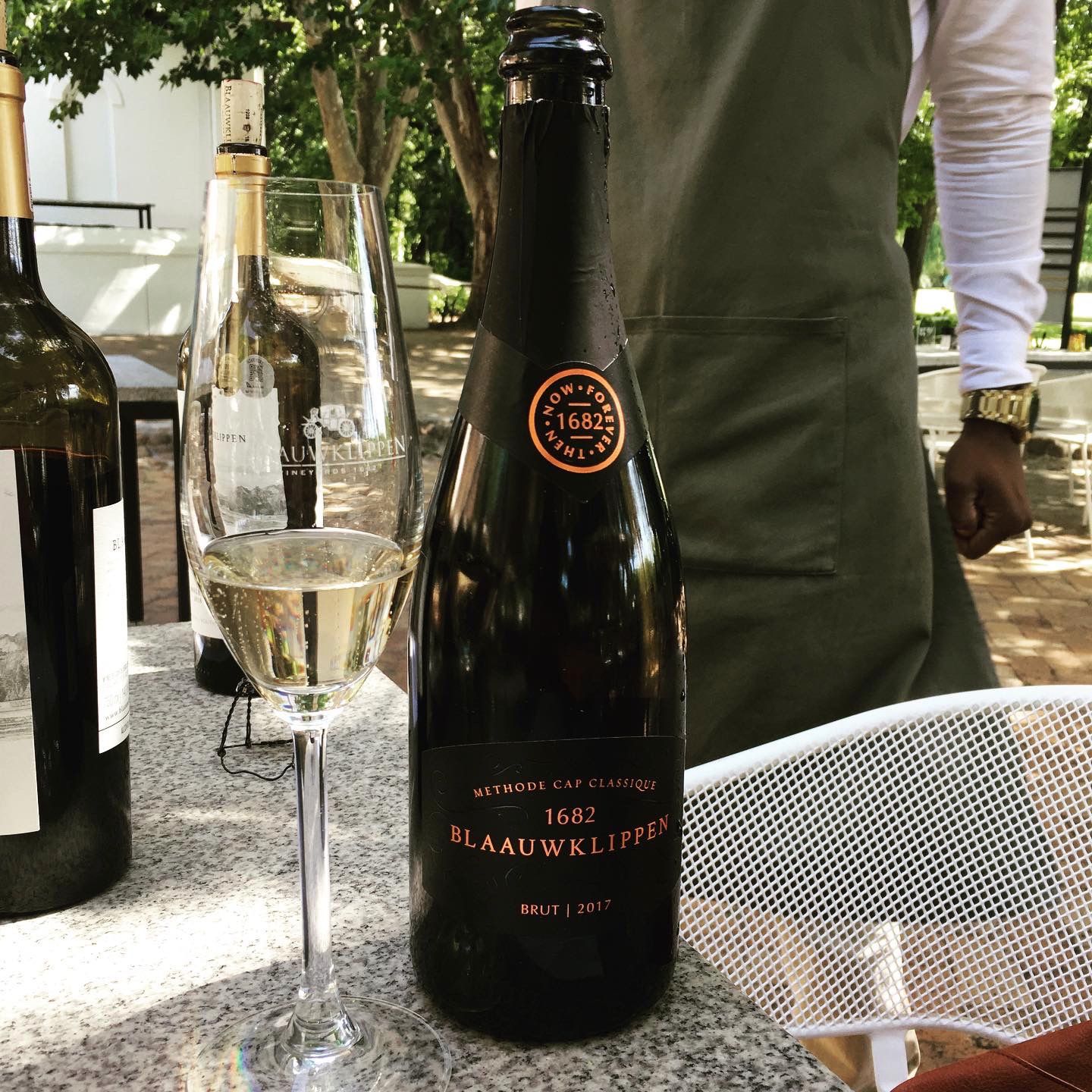 The first Zinfandel MCC in Africa!
If, like me, your focus is on still wine rather than sparkling wines, I believe that this is a great MCC to try. It is refreshing, fruity, slightly salty and very enjoyable to drink.
According to the Blaauwklippen tasting notes it pairs well with seafood, is a lovely compliment to your dessert and can be enjoyed at any celebration.
White Zinfandel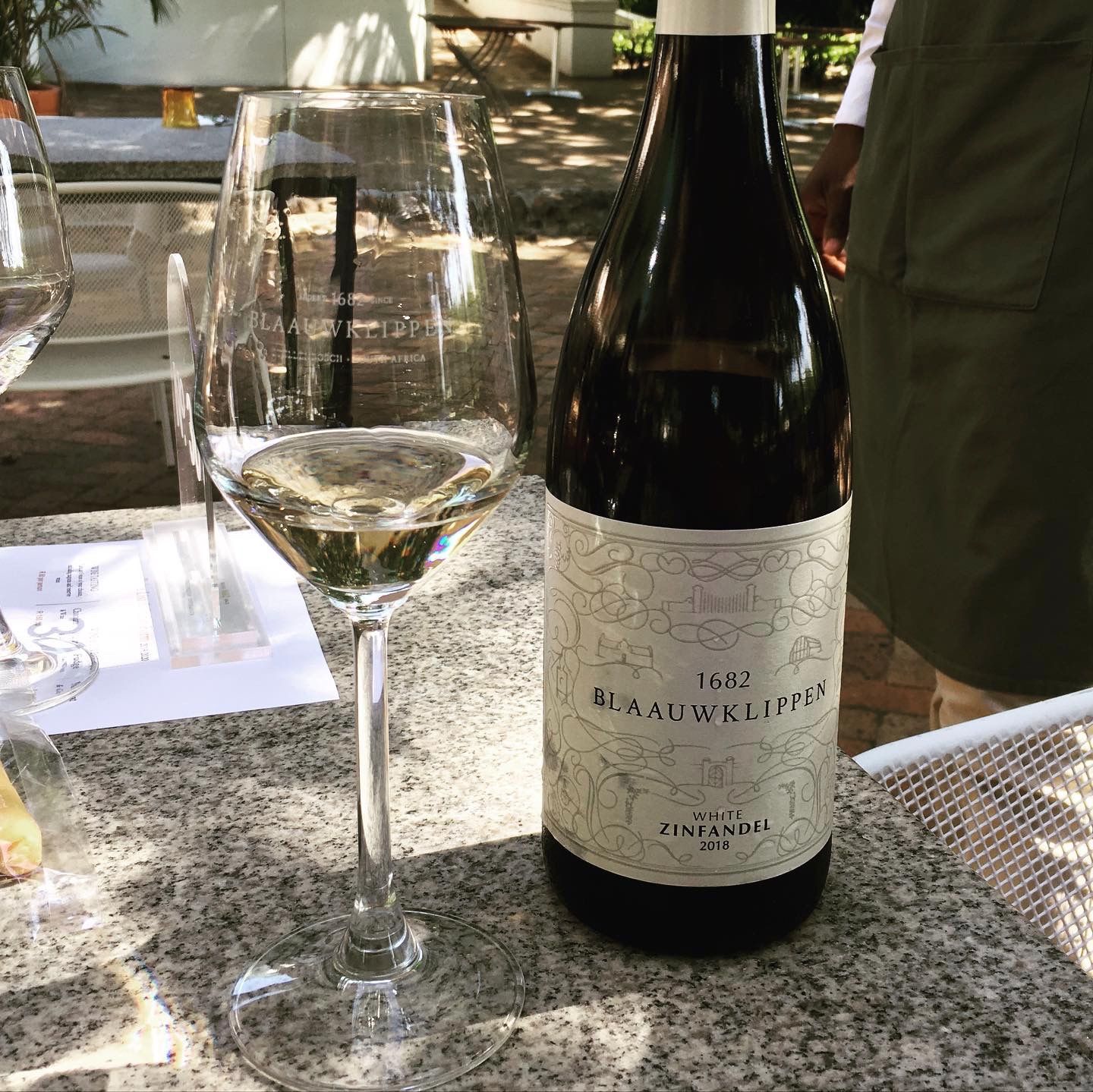 Before I go any further in discussing the wine, I do feel the need to comment on the beautifully complex, yet simplistic new labels of the Zinfandel range.
The slight blush colour of the wine is a result of the pulp, and no skin contact was necessary to achieve this colour. The grapes are handpicked and transported to the cellar where whole bunch pressing is performed on the berries. The juice is left to settle for 48 hours after which it is racked to stainless steel tanks where it spends two to three weeks for fermentation and another three months on the lees. On the nose you can pick up citrus and biscuit notes as well as sweet tropical fruits. On the palate the wine has a rich texture with a refreshing acidity with a hint of guava.
It is said to pair well with seafood and rich poultry dishes — perfect for a summer picnic or sushi evening!
Zinfandel (Red)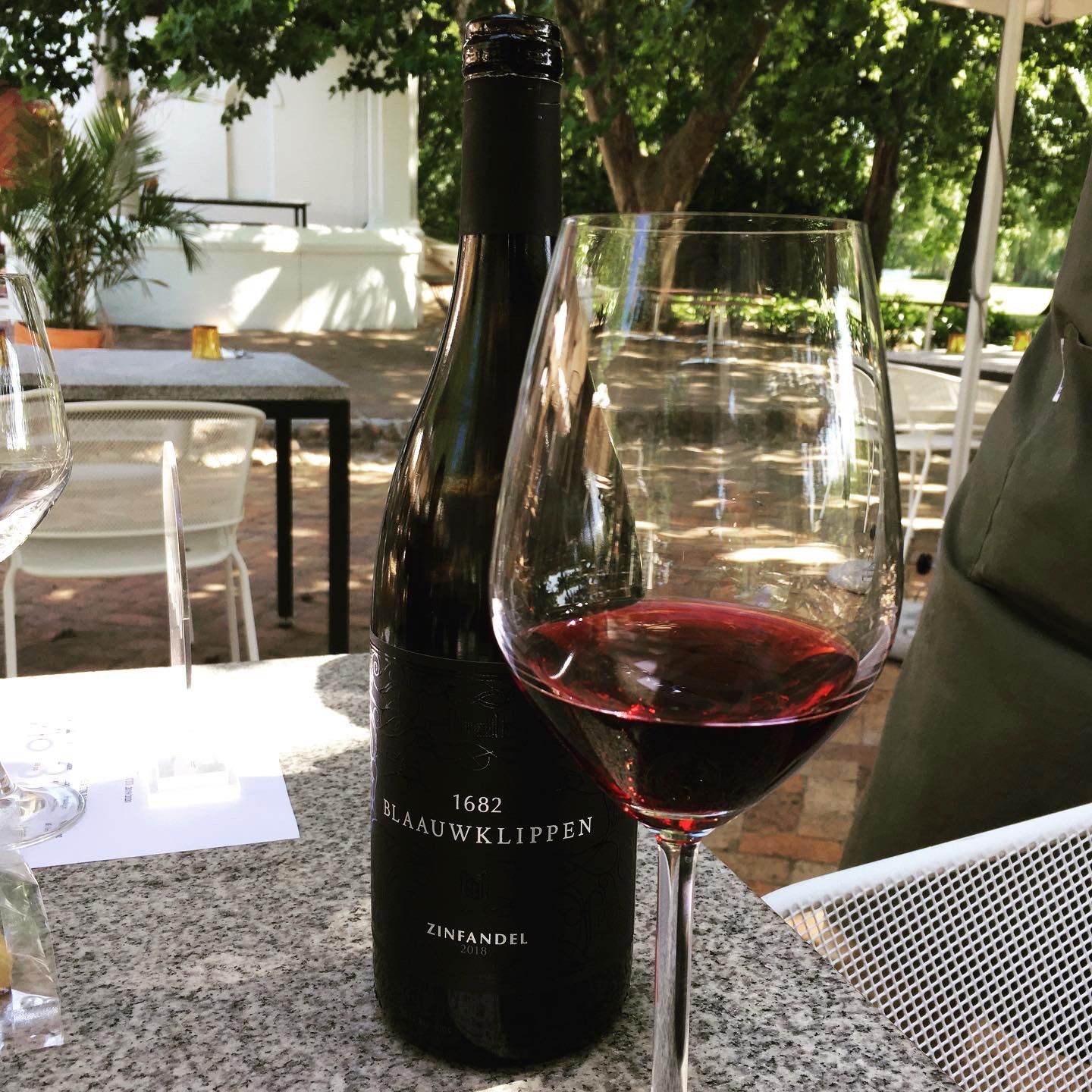 This light, bright, ruby red wine was produced from handpicked grapes that were chilled overnight and processed the next morning. It endured two days of cold fermentation to enhance colour extraction and was matured in French and Romanian oak barrels for 10 months.
On the nose there is a slight smokiness that reminds of sweet tobacco, fresh red fruits as well as baking spices and hints of dark chocolate.
The wine has soft tannins and a creamy textured that displays flavours of vanilla, butterscotch and fresh red fruits.
Noble Late Harvest Zinfandel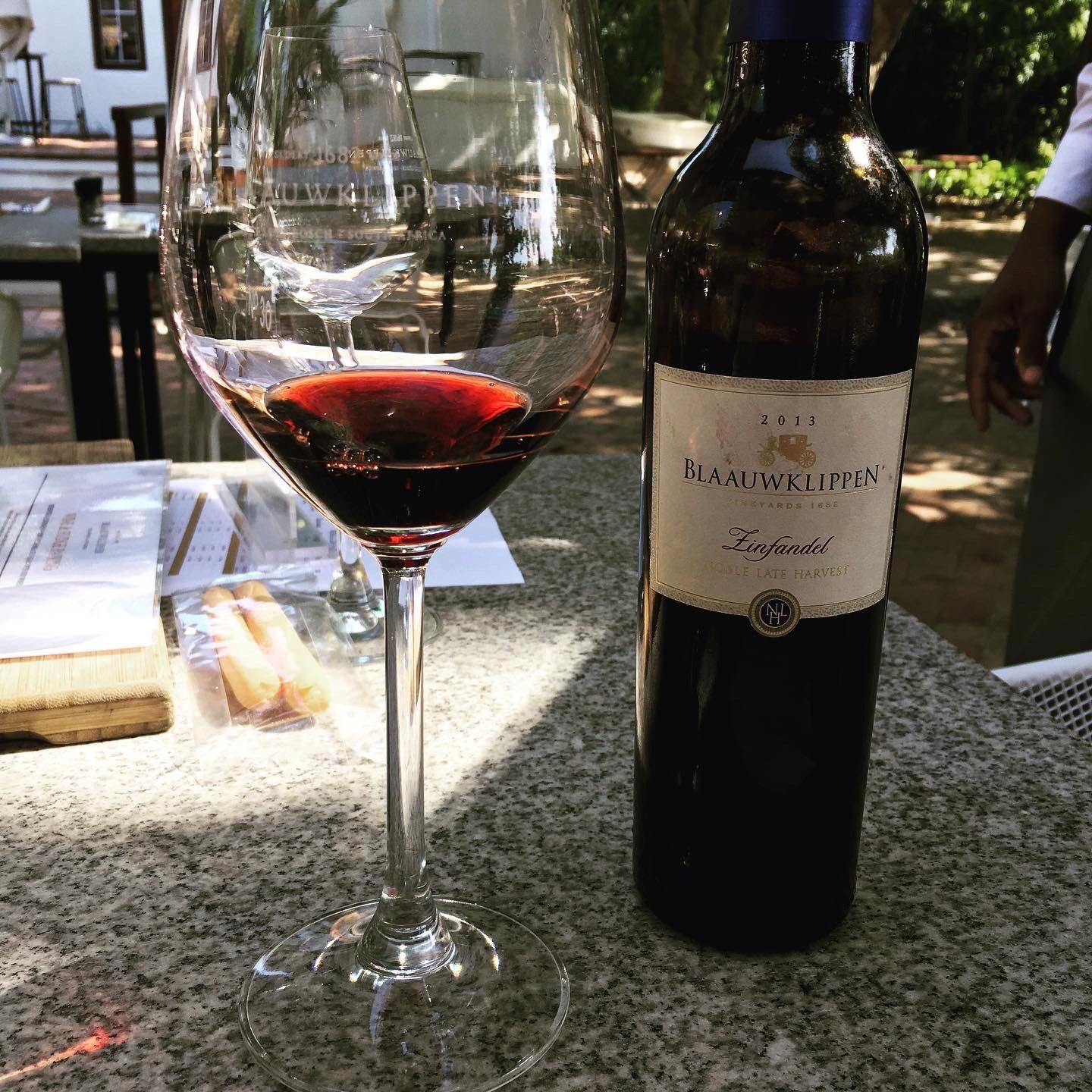 Dark, brick red colour; very sweet on the nose with aromas of honey, black forest cake, cherry, chocolate, cinnamon and baking spices.
Even though it is a very syrupy, sweet wine I was impressed by the fact that it was less sweet on the palate than I expected it to be. It is a thoroughly enjoyable wine that will pair nicely with matured cheese and dark chocolate.
Zin Gin
Lastly I want to quickly tell you about the Zin Gin. It is a gin that has been infused with Zinfandel. It has a pretty red colour and I can only imagine the Christmassy cocktails that one can create with this Gin! If you are a gin and/or Zinfandel lover this is definitely worth a try.
Thanks for reading. Be sure to try Zinfandel on your next visit to Blaauwklippen.
Follow The Wine Dream on Instagram for more photos and tasting notes.