Babylonstoren Chenin Blanc 2020
With Chenin Blanc day happening on Friday the 18th of June, I had the pleasure of opening a bottle of Chenin Blanc from Babylonstoren in the Franschhoek Valley.
Babylonstoren
You will find the lush gardens of Babylonstoren tucked into the slopes of the Simonsberg mountain. It is a haven for nature lovers offering carefully tended gardens, restaurants, accommodation and of course wine tastings and sales.
Our wines are a combination of the very essence of Babylonstoren – keeping things simple and as true to the earth as possible. Truth to the area we are situated in on the slopes of Simonsberg, and simplicity by making elegant and balanced wines as natural as possible. [sic]
It is well worth a visit if you are in the area.
Chenin Blanc 2020
As I'm sure you all know by now, I have a love affair with South African Chenin Blanc. You are sure to find a style to suit any taste or mood, and on a hot day here in London, a glass of this Chenin Blanc was refreshing.
Before I dive into my notes and thoughts on this specific wine, let me tell you a bit more about how the wine was made. The 2020 vintage is the first to not be aged in stainless steel, with the team opting to use a combination of old oak foudres (4000 litre oak barrels), cement eggs and clay amphorae instead. The use of these vessels added texture and body to the wine. In addition to the vessels that were used for ageing, the wine was kept on secondary lees for four months before bottling. The vessels and lees contact added subtle notes of vanilla, toast, brioche and pastry.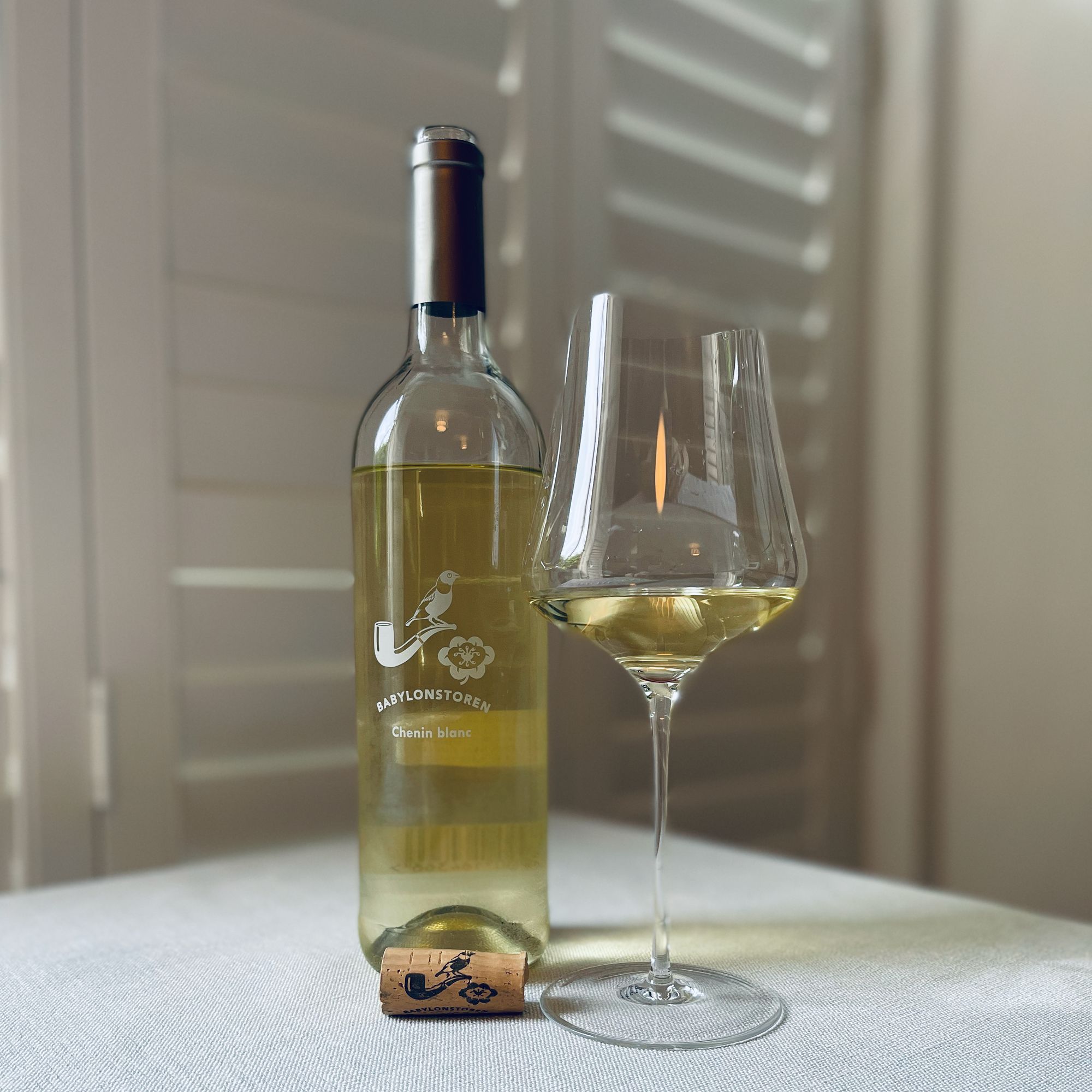 The wine has a pale lemon colour with a tinge of green. The nose shows aromas of ripe fruits such as pear (pear juice), lemon, pineapple, lychee and apple, these are underpinned by subtle notes of toast, brioche, vanilla and some minerality (wet stones).
The palate is dry with a high acidity, light texture and medium body. The wine is fresh and fruity, and the aromas on the nose are well represented on the palate as well. There are flavours of quince and pastry that felt to me to be more prominent on the palate than the nose.
This is a very good wine and will be a good alternative to a Sauvignon Blanc if you are looking for something similar, but different.
If you would like to stock up int time for Chenin Blanc Day on Friday, you can visit the Babylonstoren website for more details on where to buy in South Africa, or you can head over to the RAKQ website to buy in the UK.
Enjoyed the review and you'd like to receive next week's article in your inbox? Sign up to my newsletter (if you haven't already), and why not send it on to your family and friends for a quick read?
You can also follow The Wine Dream on Instagram and Facebook for more photos and tasting notes.