Carmen Stevens Chenin Blanc
Another day, another glass of South African Chenin Blanc. This time I opened a bottle of Carmen Stevens' Angel's Selection Chenin Blanc; a wine that she produces for online retailer Naked Wines.
But who is Carmen Stevens?
Carmen Stevens
Carmen is a pioneer and humanitarian who has been in the wine industry since 1995. She is the owner and winemaker of Carmen Stevens Wines which was established in 2011 and had its maiden vintage in 2014. She is also the recipient of the 2019 Small Business Entrepreneur of the Year award showing that her efforts and success is acknowledged on different platforms.
Having grown up in the Belhar community, Carmen was well aware of the need to provide learners in schools with a nutritious meal. This led to the establishment of the Carmen Stevens NPO in 2011 with the aim of providing a balanced meal to learners in need. With the generous donations from customers of Naked Wines, the organisation has grown to such an extent that, in 2019, 10 310 learners from 53 schools in the Western Cape were provided with breakfast and lunch on a daily basis.
Carmen Stevens Wines is based in the beautiful town of Stellenbosch and produce individual small batches of wines that aim to showcase the unique characteristics of each new vintage.
The Wine
This wine personifies an early summer's day - crisp and fresh, with grassy notes and luscious white peaches. The hint of vanilla and rounded mouthfeel begs for a light lunch overlooking one of South Africa's gorgeous vineyards.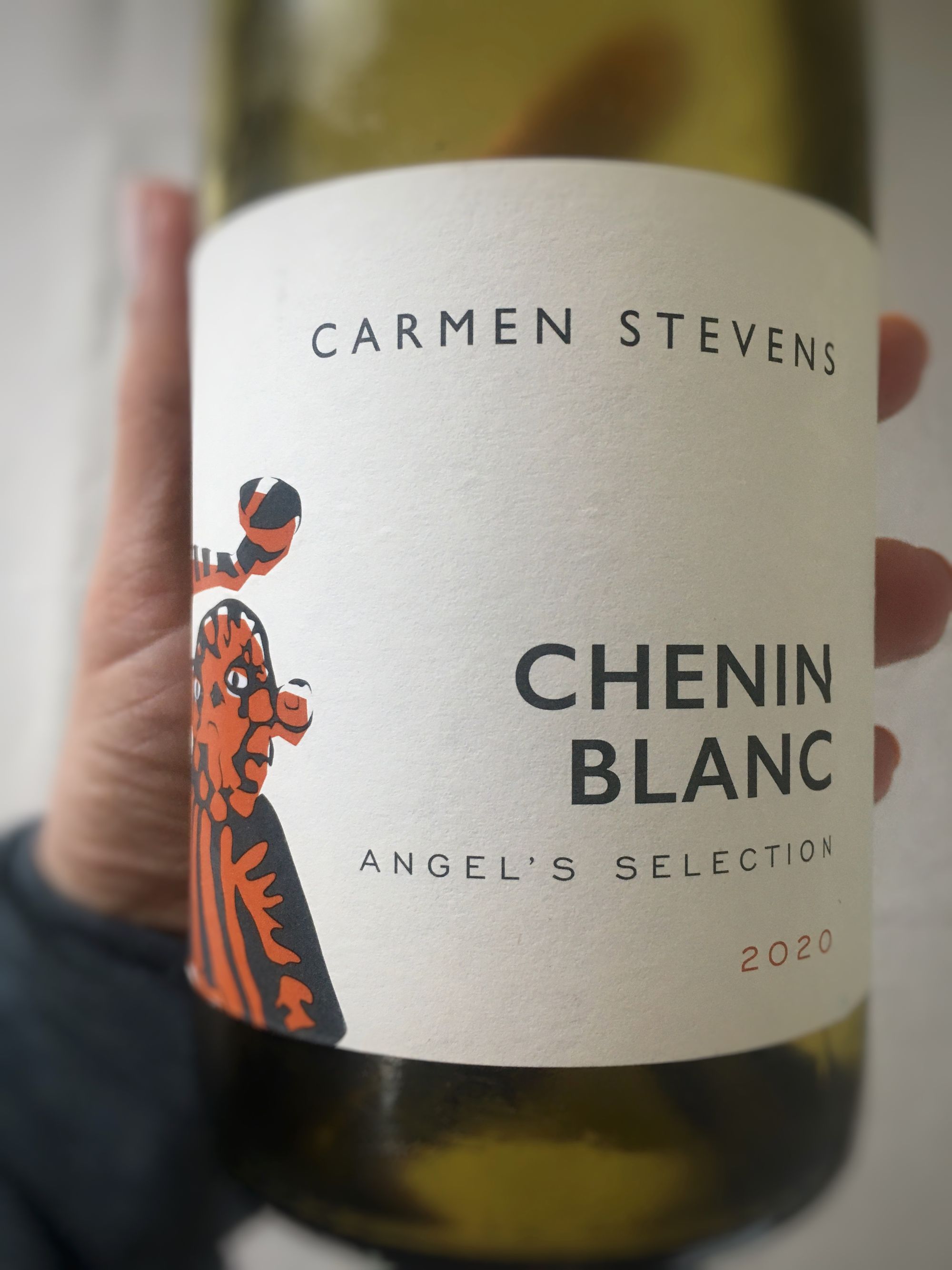 Made from carefully selected parcels of fruit at varying ripeness levels, the wine has a refreshing greenness about it, but also developed tropical fruit characteristics.
It is a lovely wine that can be enjoyed next to the pool as easily as pairing it with a salad or some seafood.
Thank you for reading. If you're in South Africa, do visit the Carmen Stevens Wines website and place your orders for delivery. If you're based in the UK, head over to Naked Wines and order some of these delicious wines from there.
If you would like to receive these articles in your inbox, click on the subscribe button and send me your email address.
Follow The Wine Dream on Instagram and Facebook for more photos and tasting notes. 🍷
Disclaimer
I do not have any affiliation or partnerships with sellers or producers at this time and my notes are my own. I try to be as objective as possible when tasting the wines and writing down the tasting notes.