With record high temperatures in London this week, clocks set to British Summer Time and the evidence of spring visible on trees with bright new leaves and blossoms, I couldn't help but to select a bright Chardonnay for this week's review.
GlenWood Estate

GlenWood Estate is a boutique winery in the beautiful Franschhoek Valley. Alastair Wood, owner, has been working hard to develop and cultivate the 25ha that they have under vine, since 1984.
Alongside Alastair, DP Burger (GlenWood Cellar Master), has been part of the GlenWood family since 1986 working as viticulturist and winemaker to produce the best possible grapes for their outstanding wines.
GlenWood Vigneron's Selection Chardonnay 2018
The Vigneron's Selection Chardonnay is a stunning expression of the grape, with citrus and tropical fruit flavours perfectly balanced by the oak characteristics.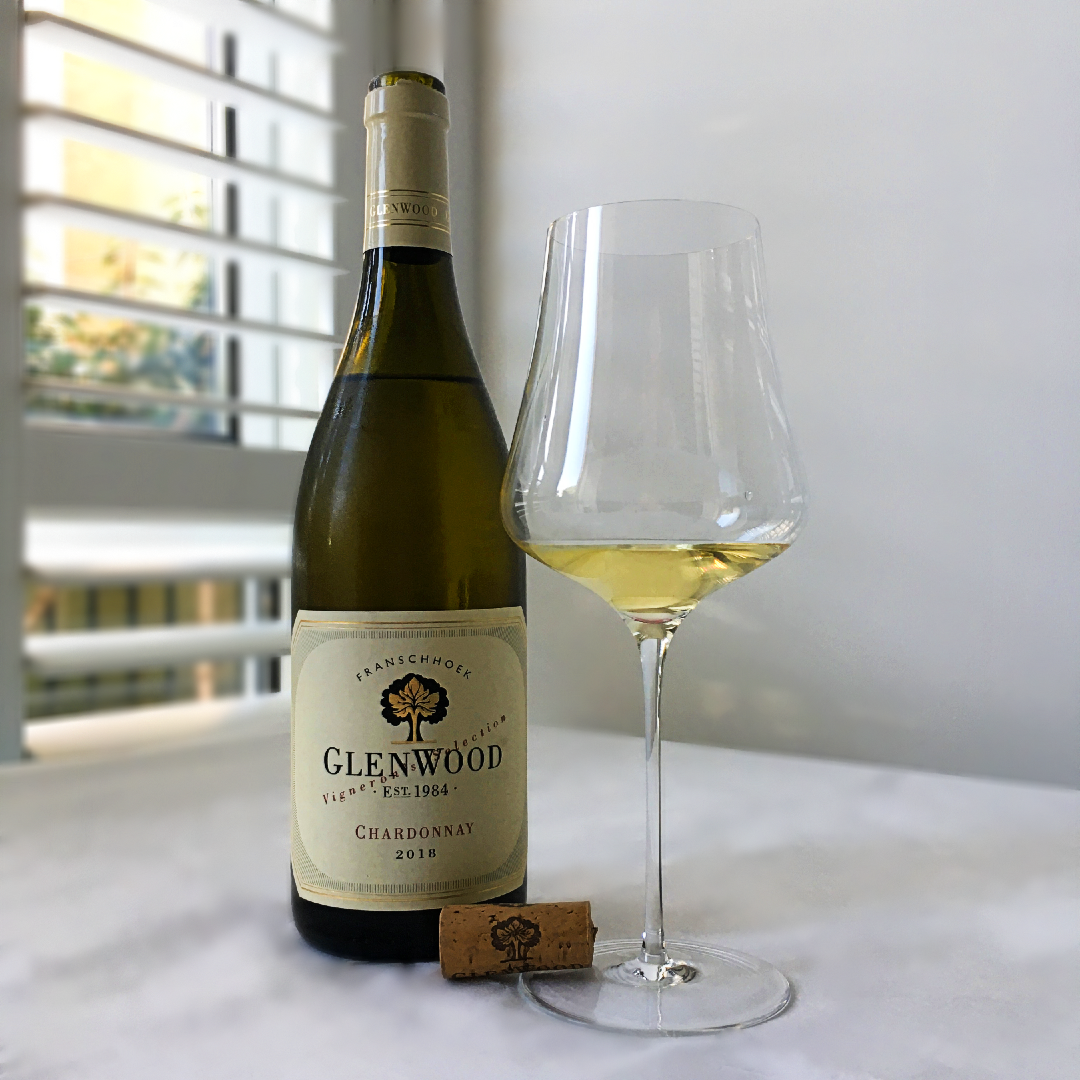 As you can see in the pictures, the wine has a bright yellow colour, perfect for spring or autumn lunches in the garden.
The nose is very inviting, with aromas of cream, bread dough, butter and oak sitting on a layer of ripe lemon, orange rind, apricot, pineapple and the sweet afterthought of vanilla. The palate is equally complex, with a smooth, silky mouthfeel alongside flavours of pineapple, fresh apricot, butter, bread dough and hints of dried apricot showing that the wine has the potential to age for another few years.
It is a very balanced wine that will fare well as companion to a meal of rich seafood, pork and poultry, and of course, a little bit of sunshine.
Thank you for reading. If you're in South Africa, do visit the GlenWood Estate website for more information and if you're based in the UK, head over to RAKQ and order some of these delicious wines from there.
If you would like to receive these articles in your inbox, click on the subscribe button and send me your email address.
Follow The Wine Dream on Instagram and Facebook for more photos and tasting notes. 🍷
Disclaimer
I do not have any affiliation or partnerships with sellers or producers at this time and my notes are my own. I try to be as objective as possible when tasting the wines and writing down the tasting notes.