Kalmoesfontein White Blend 2018
In the Northern Hemisphere spring is here and so is the time for more white wine on the table! Today's wine is a delightful food wine that has a complex and refreshing palate.
However, before we get to the wine in my glass I want to tell you a little bit about the Swartland's revolutionary winemaker (and founding member of the Swartland Revolution), Adi Badenhorst.
AA Badenhorst Family Wines
Cousins Hein and Adi Badenhorst grew up in Constantia where both their fathers farmed and their grandfather was farm manager on Groot Constantia. At the tender age of 13, Adi first tried his hand at making wine when Jean Daneel, then winemaker at Buitenverwachting, allowed him into the winery and showed him the ropes.
After school Adi attended Elsenburg College and thereafter worked a few harvests in the Nothern Rhône and New Zealand, as well as at Simonsig, Steenberg and Groote Post. He also spent nine years working as winemaker at Rustenberg Estate in Stellenbosch before settling on Kalmoesfontein.
In 2008, Adi and Hein bought the beloved Kalmoesfontein. It is a 60-hectare farm in the Paardeberg where they now practice biological farming and make natural wines in the traditional manner, producing unique and carefully crafted wines.
Kalmoesfontein White Blend
Produced from grapes that were handpicked from old vineyards planted on the slopes of Kalmoesfontein, the wine is a beautiful expression of what the Swartland has to offer. The wine is a Chenin Blanc led blend with Grenache Blanc, Viognier, Roussanne and Palomino. The grapes are hand harvested, pressed and co-fermented and matured in old oak casks. The wine is matured in oak for 10 months before being transferred to a concrete tank where it spends another 6-8 months before bottling. It is also a bit of a rare wine, with only 6 471 bottles produced from the 2018 vintage.
The co-fermentation, use of old oak and time spent maturing produces a wine with a delicious complexity and richness, and a vibrant yellow colour in the glass.
The nose shows strong floral and perfumed notes alongside ripe yellow peach, baked quince, a hint of vanilla, hay and brioche. The palate is equally enticing with ripe stone fruit, crisp Granny Smith apple, a slight note of pineapple, grapefruit and a steely minerality.
Every sniff and sip reveals another flavour or aroma, and you keep needing to go back for more. It is a perfectly balanced wine with a long, savoury finish and I was very sad when I took the last sip.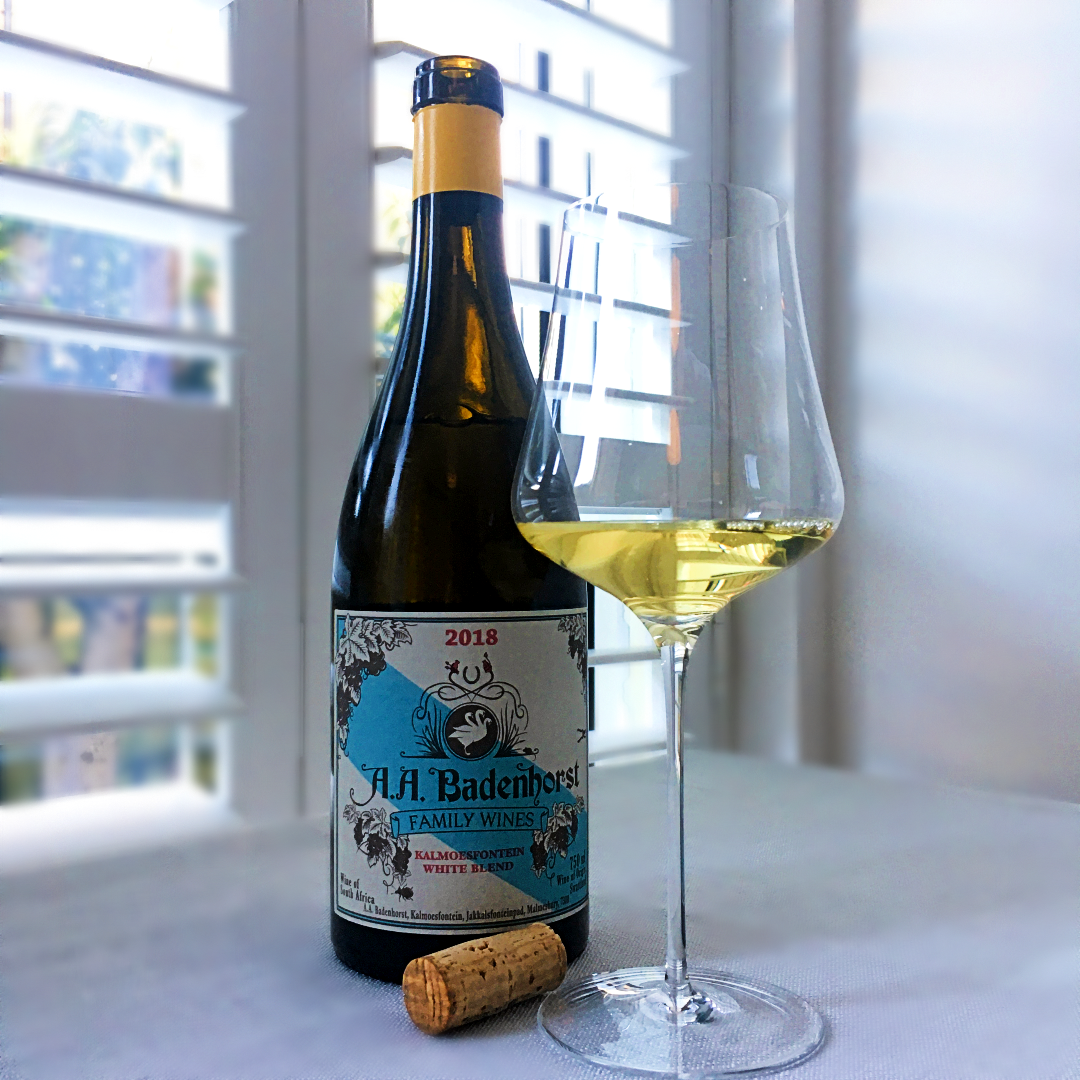 I'm looking forward to my next glass and to trying some of the other wines in the AA Badenhorst Family Wines portfolio.
For more information on the farm, wines and where to buy visit the AA Badenhorst Family Wines website, or if you're in the UK you can visit Swig Wines' website for a bottle or two.
If you'd like to receive next week's review in your inbox, sign up to my newsletter (if you haven't already), and if you've found this interesting, why not send it on to your family and friends?
You can also follow The Wine Dream on Instagram and Facebook for more photos and tasting notes. 🍷
Disclaimer
Even though I received the wine from Swig, I have not received any compensation and my notes are my own. I try to be as objective as possible when tasting the wines and writing my tasting notes.