We had thunderstorms and rain in London this week! It made me realise how much I miss those late afternoon thunderstorms and heavy downpours from when I was young (I tend to say little, but my husband and family love to remind me that some things never change).
I opened a bottle of Keermont Terasse 2017 for my review this week and, accompanied by the thunderstorms and rain, it felt a little like home. 🇿🇦
Keermont
The Wraith family moved to the Western Cape (from Gauteng) in 2001 and bought two adjacent farms that today are known as Keermont Vineyards in 2003. Alex Starey joined the Wraith's as winemaker in 2005 and spends his time looking after the vineyards and making the delicious Keermont wines.
The Keermont winemaking philosophy revolves around nurturing the grapes in such a way that the characteristics of the terrior are reflected in each sip. All of the grapes used in Keermont wines are harvested on the property that is situated in the breathtaking Blaauwklippen Valley in Stellenbosch.
Keermont Terrasse 2017
This is a wonderfully interesting wine. A blend of 53% Chenin Blanc, 20% Sauvignon Blanc and 13% Chardonnay, with the balance a blend of Viognier, Marsanne and Roussanne.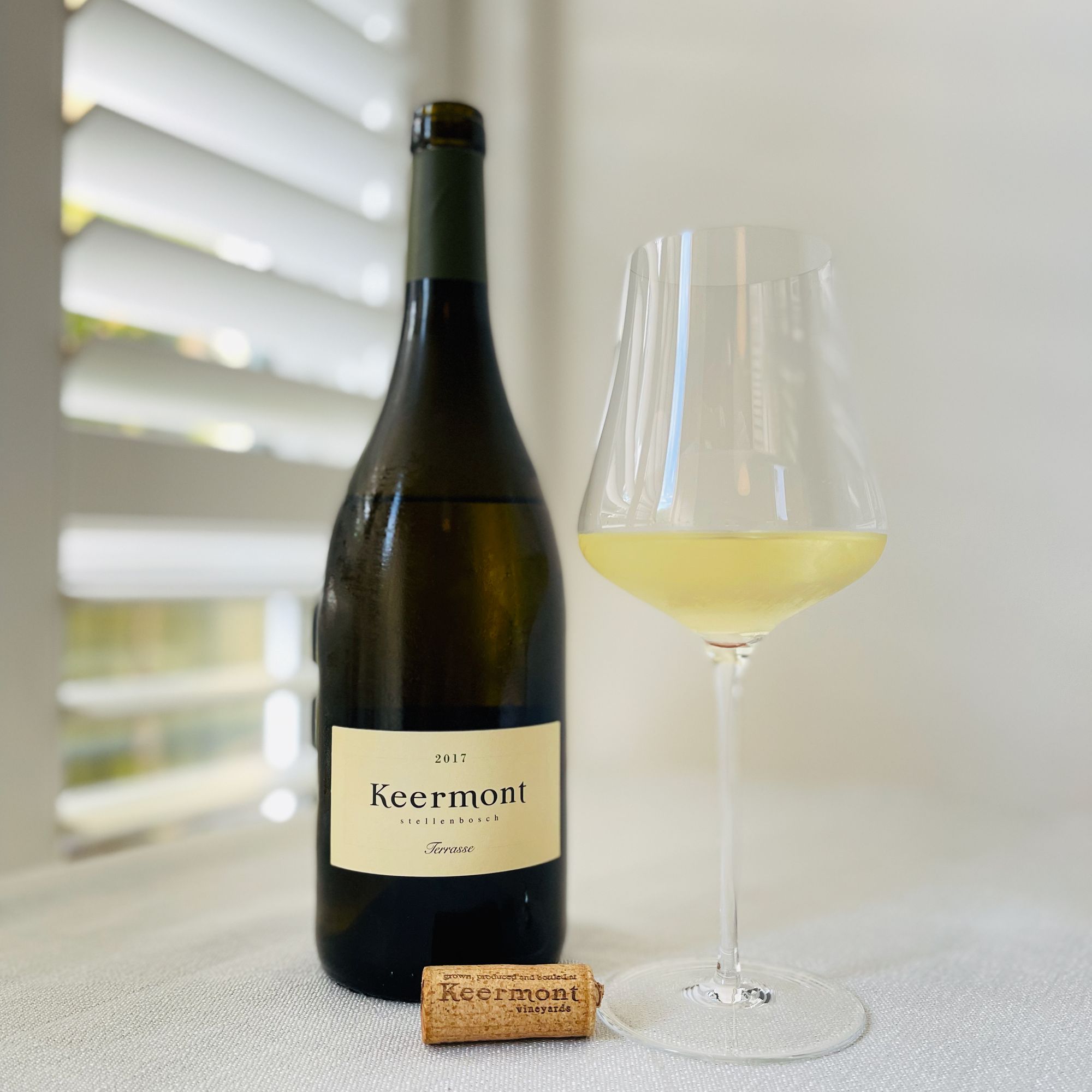 The wine has a liquid gold colour. The nose is complex and fragrant with aromas of white blossoms, pear, golden delicious apples, lemon, lime, melon, bread dough, vanilla and there is just a hint of dried banana starting to develop. The palate is smooth, round and textured with citrus flavours, vanilla and white spices along with a touch of grapefruit and salinity.
This was one of those wines that I just could not put down. It is complex and textured with loads of flavour. I am already looking forward to my next glass!
For more information on the farm, wines and where to buy visit the Keermont Vineyards website, or if you're in the UK you can visit Swig Wines' website for a bottle or two.
If you'd like to receive next week's article in your inbox, sign up to my newsletter (if you haven't already), and if you've found this interesting, why not send it on to your family and friends?
You can also follow The Wine Dream on Instagram and Facebook for more photos and tasting notes. 🍷
Disclaimer
Even though I received the wine from Swig, I have not received any compensation and my notes are my own. I try to be as objective as possible when tasting the wines and writing my tasting notes.