I'm always looking forward to drinking a glass of Chardonnay and when one like this lands up in my hands I get very excited! Hailing from the Hemel-en-Aarde Valley which arguably produces the best Chardonnays in South Africa I had high hopes and expectations for this wine.
Restless River
The land for Restless River Vineyards was purchased by Craig and Anne Wessels in 2004 and the winemaking that started out as a hobby launched the brand new label in 2012, Restless River, that took the South African wine industry by storm. Situated just next to the lovely town Hermanus and a mere 5km from the Atlantic Ocean, the 20 hectare property is home to some of the oldest Chardonnay vines in the Hemel-en-Aarde Valley. The proximity to the ocean along with vines planted at an altitude of 870ft makes for cooler temperatures in which we know Chardonnay grows really well.
Both the Cabernet Sauvignon and Chardonnay made under this label have received such a good response, that they have been said to have helped redefine quality in the entire Hemel-en-Aarde Valley.
I look forward to dropping by for a visit the next time that I find myself in South Africa.
Ava Marie 2018
I have been saving this wine for a couple of weeks and trying to find the perfect day or dish to pair with it. I've read and heard so much about the Ava Marie that I was quite frankly slightly scared to try it as well. I didn't want to be disappointed after what I'd imagined it would be.
But wow. Fresh, lean, pure, elegant and delicate with bursts of flavour. The wine is a classic example of a Chardonnay. A beautiful yellow in the glass, the nose is inviting with aromas of lemon, just-ripe pineapple, white peach, salted caramel, golden delicious apples and a hint of straw. The palate is dry, with a high acidity and flavours of fresh, ripe lemon, grapefruit, pineapple, apple, green melon, some oak and a somewhat steely and minerally character. All of this culminates in a long finish that is sweet, savoury and somewhat tart.
I am very impressed with the purity of flavours and aromas, and find that the flavours imparted by the oak are perfectly offset by the freshness and acidity of the fruit flavours.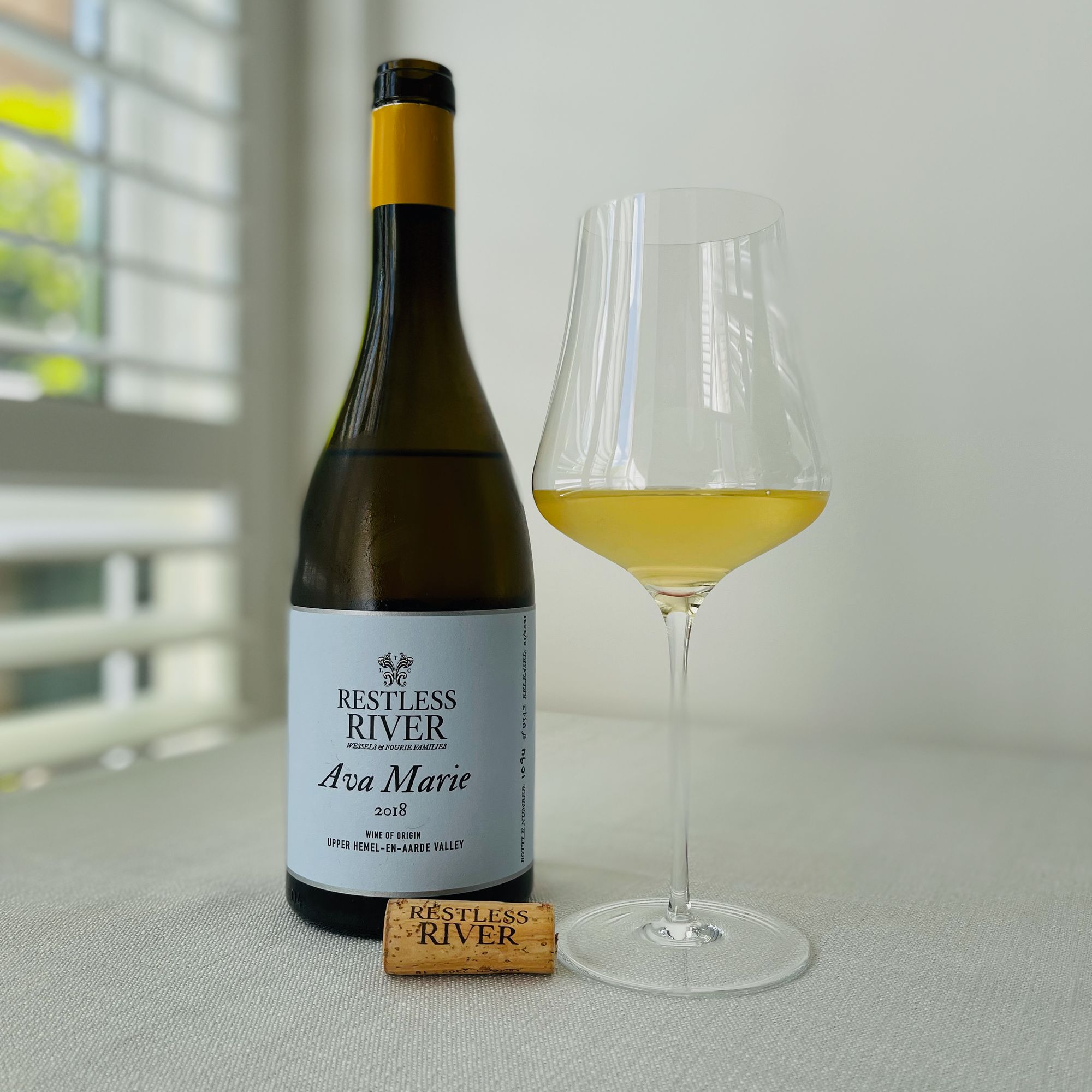 This is such an enjoyable wine that I might just hide the rest of the bottle from my husband and finish it all by myself. 🤫
For more information on the farm, wines and where to buy visit the Restless River website, or if you're in the UK you can visit Swig Wines' website for a bottle or two.
If you'd like to receive next week's article in your inbox, sign up to my newsletter (if you haven't already), and if you've found this interesting, why not send it on to your family and friends?
You can also follow The Wine Dream on Instagram and Facebook for more photos and tasting notes. 🍷
Disclaimer
Even though I received the wine from Swig, I have not received any compensation and my notes are my own. I try to be as objective as possible when tasting the wines and writing my tasting notes.