Spier Ideology Chenin Blanc 2019
Spier
This wonderful tourist destination and wine farm is situated just outside the picturesque Stellenbosch.
With a history dating back to 1692 and values that encourage responsible and ethical farming practices, this is a farm that needs to go on your list of must-see places when you are in the winelands.
Ideology range
Ideas + Oenology = Ideology
This special range was born from the words above since 'winemakers get their best ideas when they are making wines'.
The Ideology range at Spier provides the winemakers with the opportunity to play around with a wide selection of varietals to create wines with a distinctive and surprising character. Every year will be a new opportunity to experiment and create exciting wines using different grapes.
Chenin Blanc 2019
Since it was awarded a double gold at the 2019 Veritas wine awards, I had rather high expectations of this wine. The grapes were sourced from Darling and were hand-picked, de-stalked and lightly crushed to extract the juice. Only the free-run juice was used for the fermentation that happened in stainless steel tanks, before it was aged on the lees for 4 months.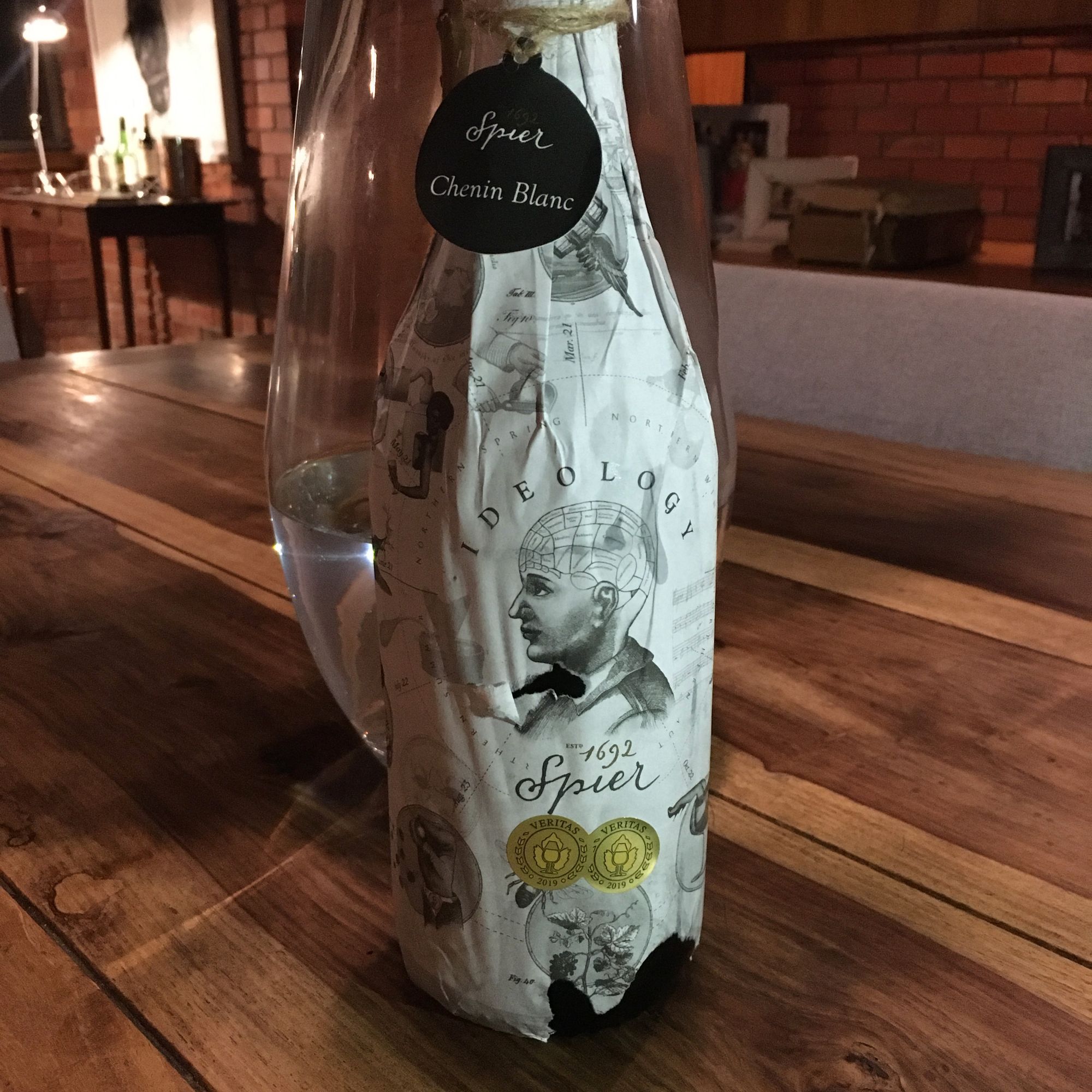 The wine has a lovely rich yellow colour. On the nose there are aromas of peach, pear, gooseberry, grass as well as some minerality.
On the palate the wine is dry with a balanced acidity. The herbaceous and fruity flavours are well-integrated and the lees ageing is evident in the slight yeasty character of the wine.
I thoroughly enjoyed this wine and look forward to tasting more wines from the Ideology range.
Thank you for reading. Until next time; stay home, stay safe.
Follow The Wine Dream on Instagram for more photos and tasting notes.