Springfield Life from Stone Sauvignon Blanc
On Day 50 of the South African Lockdown I am reminiscing about a lovely Sauvignon Blanc that we enjoyed as one of the last bottles in our stash — Springfield Life from Stone Sauvignon Blanc.
Springfield Estate
Springfield Estate has been a family-run wine farm since 1898, currently owned by ninth-generation descendants of French Huguenots. This beautiful estate is nestled in the Robertson Valley.
The Springfield wines are made using a mixture of 'risky winemaking techniques, traditional methods and modern technology, along with a sense of practicality and dogged determination'.
Life from Stone Sauvignon Blanc
Background
The Life from Stone Sauvignon Blanc's name is symbolic of the terroir in which the grapes are grown. The constant struggle of the vineyard allows it to produce highly concentrated, bold wines with a flinty minerality that is representative of the quartz rock in which it is grown. According to the website, the 2019 vintage can be enjoyed now or for the next 2–3 years.
In my glass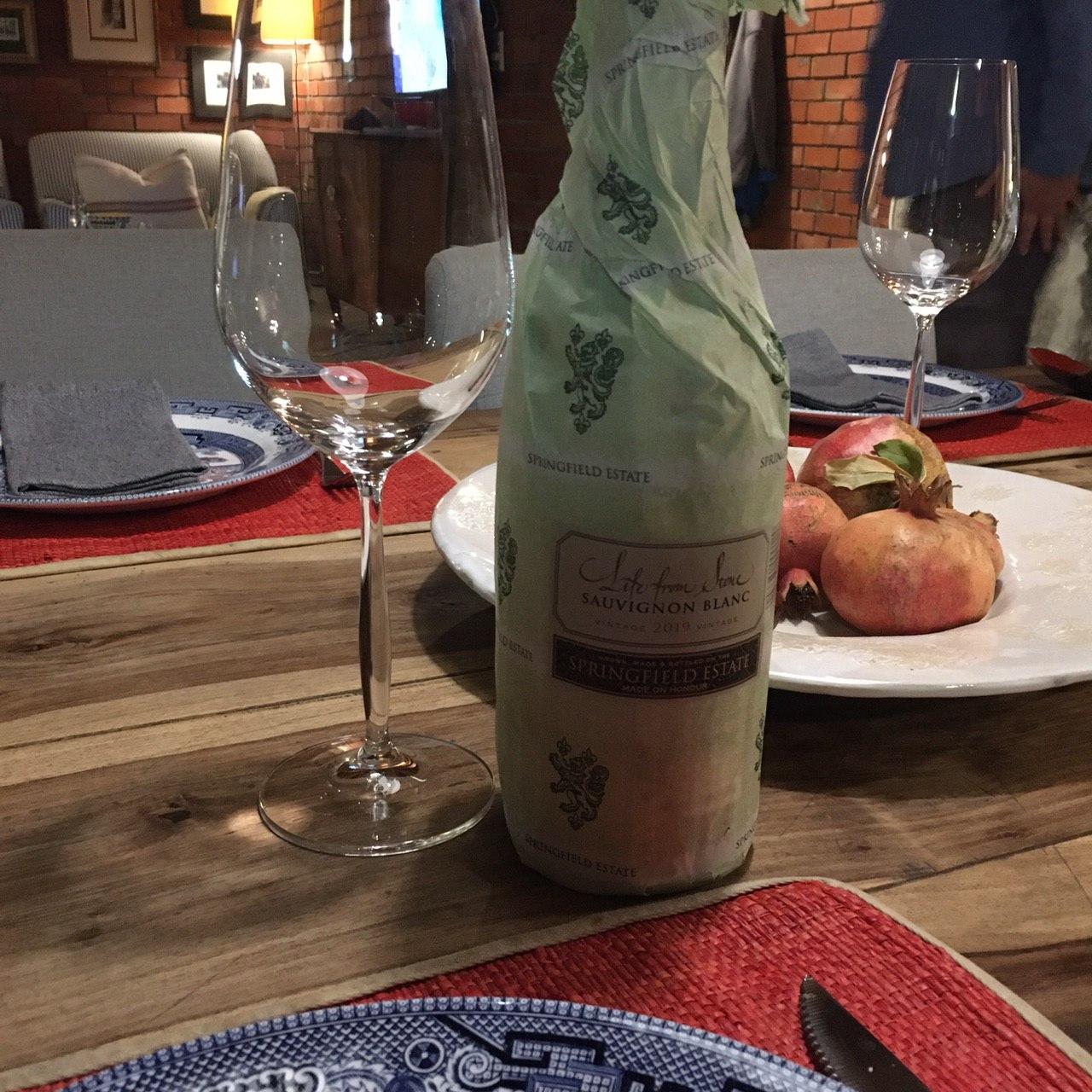 The initial presentation of the bottle is beautiful and unwrapping it feels like opening a yummy gift.
The wine has a lovely pale lemon colour. On the nose I immediately identified litchi, guava as well as cut grass and a flinty minerality. The wine is dry, has medium acidity and the tropical fruit flavours are easily distinguishable. It is a medium-bodied wine, with medium alcohol.
The wine is perfect to pair with a meal or to enjoy on its own.
Post lockdown I will definitely make a plan to get my hands on a couple of bottles.
For more information or to place orders you can visit the Springfield website.
Thank you for reading. Until next time; stay home, stay safe.
Follow The Wine Dream on Instagram for more photos and tasting notes.