Happy Wednesday! Here in the Uk the days are getting longer and slightly warmer and the sun is peeking through the clouds a little more often. And what does more sun, warmer and longer days result in? More white wine consumption!
This week, I'm continuing my exploration of the Survivor Wines range and poured myself a glass of their Chardonnay from Elgin. If you would like to read more about Survivor Wines you are welcome to read this article.
Winemaking
Today's wine hails from Elgin where the vines are grown on sandy loam soils in an area that has frequent winter frosts and a long, cool summer that extends the ripening season leading to more complex flavours in the grapes.
The wine undergoes fermentation in small Burgundian sourced French oak barrels (33% in new oak barrels) to provide complexity and a creamy texture, and spends about 10 months on the lees.
In my glass
This Chardonnay is made in the style that I prefer; bright, fresh acidity with flavours of sweet orange, grapefruit, white peach atop a base of sweet blossoms. The lees contact and oak fermentation is evident in the bread dough, toast, vanilla, oak and butter flavours of the wine.
The gorgeous bright, golden coloured wine will be the perfect addition to a spring or summer lunch. It is a bold and complex wine that is very enjoyable and will make the perfect companion to a Sunday roast chicken or a creamy seafood pasta.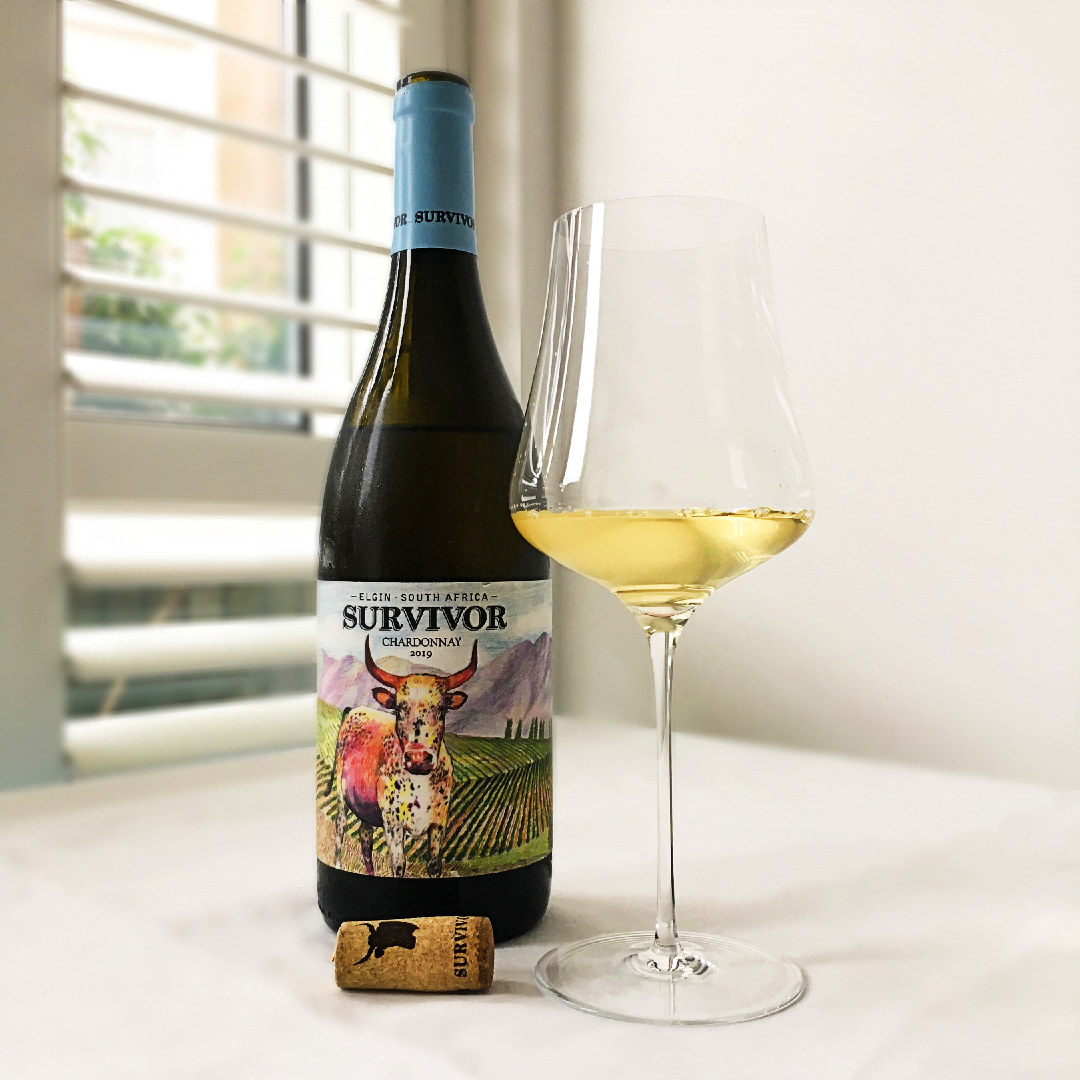 To order a bottle or two of this wine you can visit the Survivor Wines online store (for SA) or the Slurp website (for UK).
If you'd like to receive next week's Wine Review in your inbox, sign up to my newsletter (if you haven't already), and if you've found this interesting, why not send it on to your family and friends?
You can also follow The Wine Dream on Instagram and Facebook for more photos and tasting notes. 🍷
Disclaimer
Even though I was approached by Overhex Wines International to review these wines I have not received any compensation and my notes are my own. I try to be as objective as possible when tasting the wines and writing my tasting notes.