Isn't it a great feeling to know that while you're sipping on your glass of wine, you're actively making a difference in the world? No, I'm not talking about you improving with every sip that you take, I'm talking about your contribution to help rehabilitate rhino calves that were orphaned due to rhino poaching.
Today's wines are not only tasty and good value for money, they also contribute to the Care for Wild Rhino Sanctuary in South Africa.
Care for Wild Wines Range
I am sure that everyone is well aware of the ever-increasing cases of Rhino poaching in Africa, and more specifically in South Africa. A trend that has seen the White Rhino being classified as near threatened and has given the Black Rhino the status of critically endangered.
What these cowardly acts of violence leave behind, is not only a murdered and disfigured adult rhino, but often times also an orphaned calf. The plight of these rhino calves led Petronel Nieuwoudt to establish the Care for Wild Rhino Sanctuary NPC in 2015. You can read more about her story and the work she does by visiting the Care for Wild website.
Teaming up with ex-England Cricketer, Darren Gough the team has come up with the Care for Wild Wines range, that is available from Slurp Wines in the UK. For every bottle bought, a donation is made to the Sanctuary.
The wines in the range have been carefully selected and crafted to highlight good examples of South African wines in a range of style and at different price points.
I had the pleasure of tasting and reviewing two wines from the range: Care for Wild Arthur Sauvignon Blanc Semillon and the Care for Wild Arthur Syrah Viognier.
In my glass
Both of the Arthur wines were produced from grapes sourced from the coastal region of Walker Bay. The cooling breezes allow grapes grown in this region to ripen more slowly thus retaining a higher level of acidity along with the ripe fruit flavours.
Care for Wild Arthur Sauvignon Blanc Semillon
This wine has a pale lemon colour with a touch of green. The nose shows concentrated aromas of ripe tropical fruit, such as passion fruit and pineapple, along with ripe yellow peaches and green bell pepper.
The palate is both fresh and concentrated, with the Semillon accounting for a rounder and smoother mouthfeel. I thoroughly enjoyed this wine and it is definitely going on my list of summer wines this year!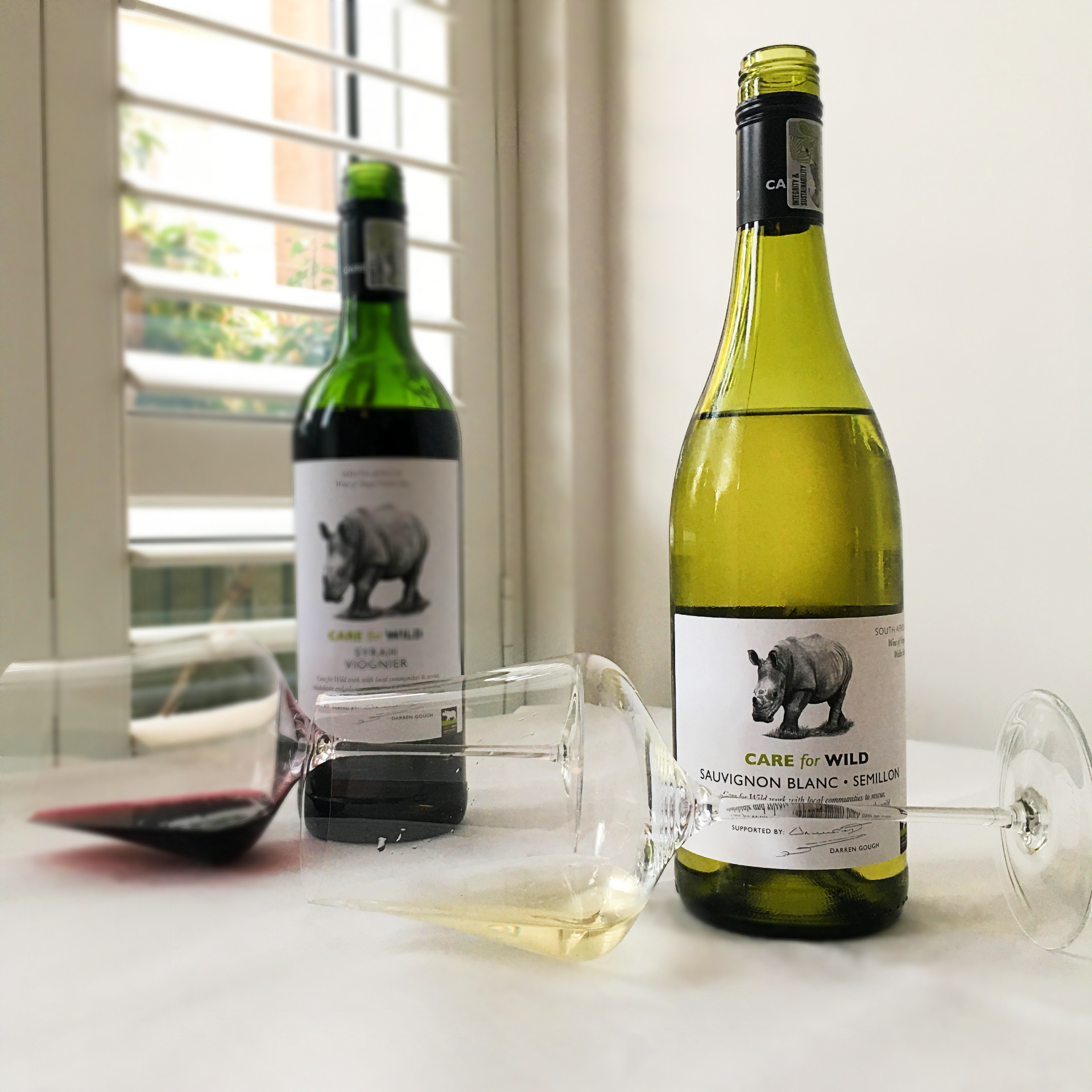 Care for Wild Arthur Syrah Viognier
Another cooler climate Syrah, but this time with a dash (3%) of Viognier to soften the tannins and enhance the peppery and red fruit flavours.
Such a beautiful, bright ruby colour in the glass. The wine has a powerful nose with aromas of spice, red fruits and violets almost climbing out of the glass. The palate is soft-spoken, fresh and exciting with flavours of tart red cherries, white pepper and some blackcurrant.
When lightly chilled it will be a great summer wine next to the pool, but it will do equally well with spicy foods and even some white meat dishes.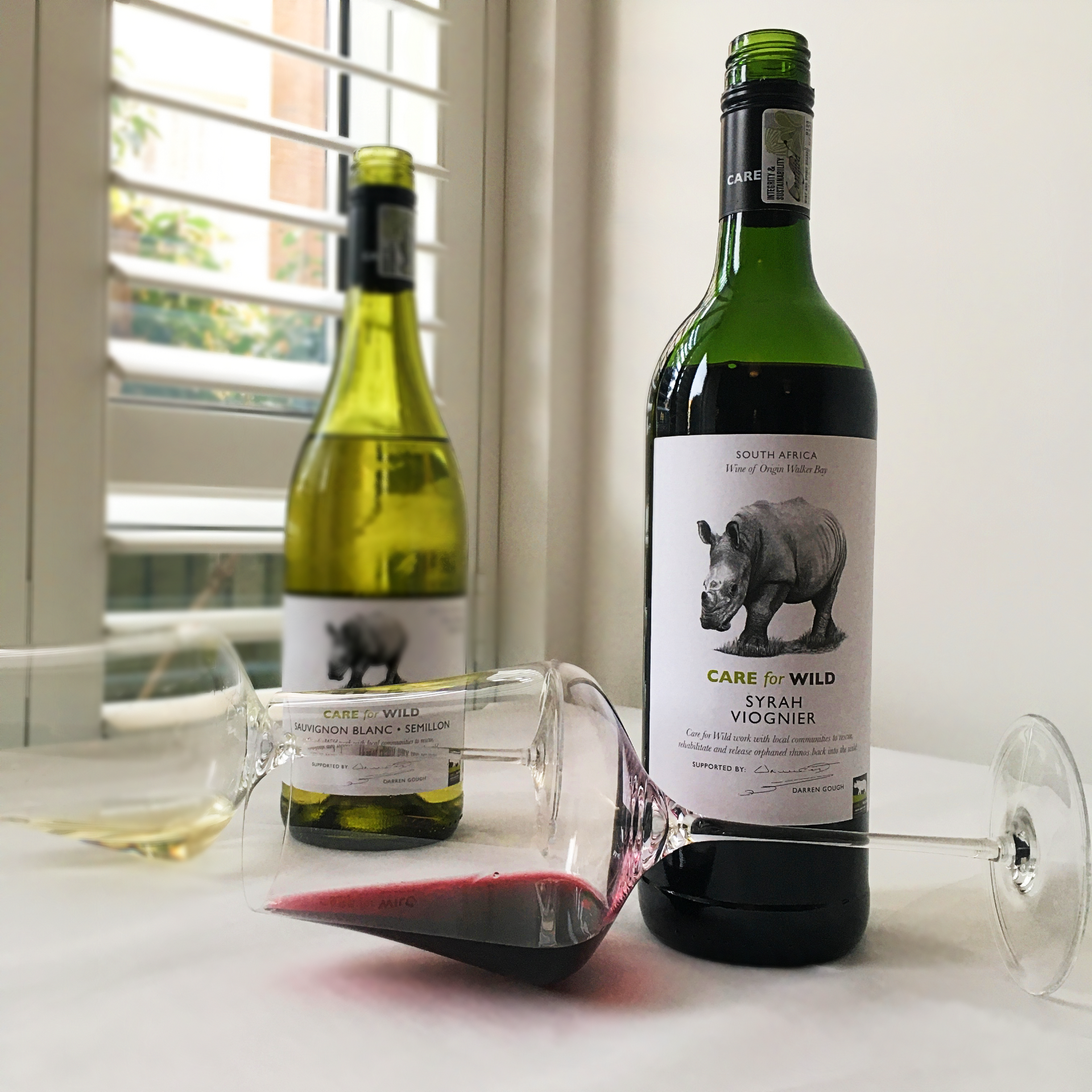 So why not treat yourself to some of these lovely wines and help save a rhino as well.
Thank you for reading! If you'd like to receive next week's Wine Review in your inbox, sign up to my newsletter (if you haven't already), and if you've found this interesting, why not send it on to your family and friends?
You can also follow The Wine Dream on Instagram and Facebook for more photos and tasting notes. 🍷
Disclaimer
Even though I was approached by Overhex Wines International to review these wines I have not received any compensation and my notes are my own. I try to be as objective as possible when tasting the wines and writing my tasting notes.