It is Day 14 of the lockdown in South Africa. Today's theme for the #SAWineLockdown initiative is 'Awarded Wines'. I've posted a couple of photos of recent wines that I have enjoyed on Instagram.
This is very a difficult topic as there is no single awards body regulating wine awards. Along with this, wine tasting is very subjective and most of the time producers have to enter their wines for an award, which means that even if a wine does well in a specific award, it wasn't really judged against all other wines… But all of these have a place in the wine world and I, for one am thankful for some kind of guideline in terms of good wines.
Just looking at the wines available at local liquor stores and supermarkets (pre-lockdown) I noticed three awards stickers that were more visible than others; Decanter Awards, Veritas Awards and Platter's Awards.
Today's article will be a very brief intro to the above mentioned awards.
Decanter World Wine Awards
The Decanter World Wine Awards (DWWA) is a wine competition that was founded in 2004. To date it has grown to be the world's largest wine competition with over 15,000 entries per year. Judged by the top wine experts from around the globe, the DWWA is trusted internationally for its rigorous judging process.

Veritas Awards
The Veritas Awards is the longest running and most prestigious wine and brandy competition in South Africa, dating back to 1991.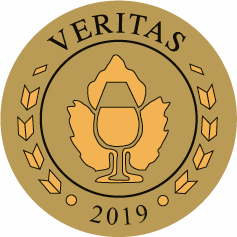 More than 120 international and local judges gather every year during September in the Cape Winelands to judge the entries that cover the full spectrum of different styles and vintages. Wines and brandies are tasted blind by panels that consist of seven experts judging 10 wines/brandies at a time.
Platter's Awards
What started out as a guide on South African wines has now morphed into one of the most important wine awards in South Africa. Every year a team of judges taste and rate South African wines and award them a score out of 5.

For the next Wine Awards article I am going to make a list of all of the wine awards labels that I see on local wines the next time we are allowed to buy wine.
Happy wine drinking!
Follow The Wine Dream on Instagram for more photos and tasting notes.