It's been a tough couple of days of learning about wine. Luckily it is now time for something a little sweeter. Today I'll share some info with you about Dessert Wines.
Dessert wines can range from off-dry to sweet wines and can be made in a number of different ways. For today, I'll take a look at three styles of dessert wines that are commonly found in South Africa.
I will discuss late harvest, noble late harvest (noble rot) and fortified (port style) wines that we can easily find on the local supermarket shelves.
What do these terms mean and how are these wines produced?
Late Harvest Wines
Late harvest wines are made from grapes that have been harvested at a much later stage in the growing season. A selection of healthy grapes are left on the vine until they start to dry out. Harvesting grapes later leads to a higher (more concentrated) sugar and lower water content, which means that the yield from these grapes will be lower and the wines will be sweeter and have a higher alcohol content.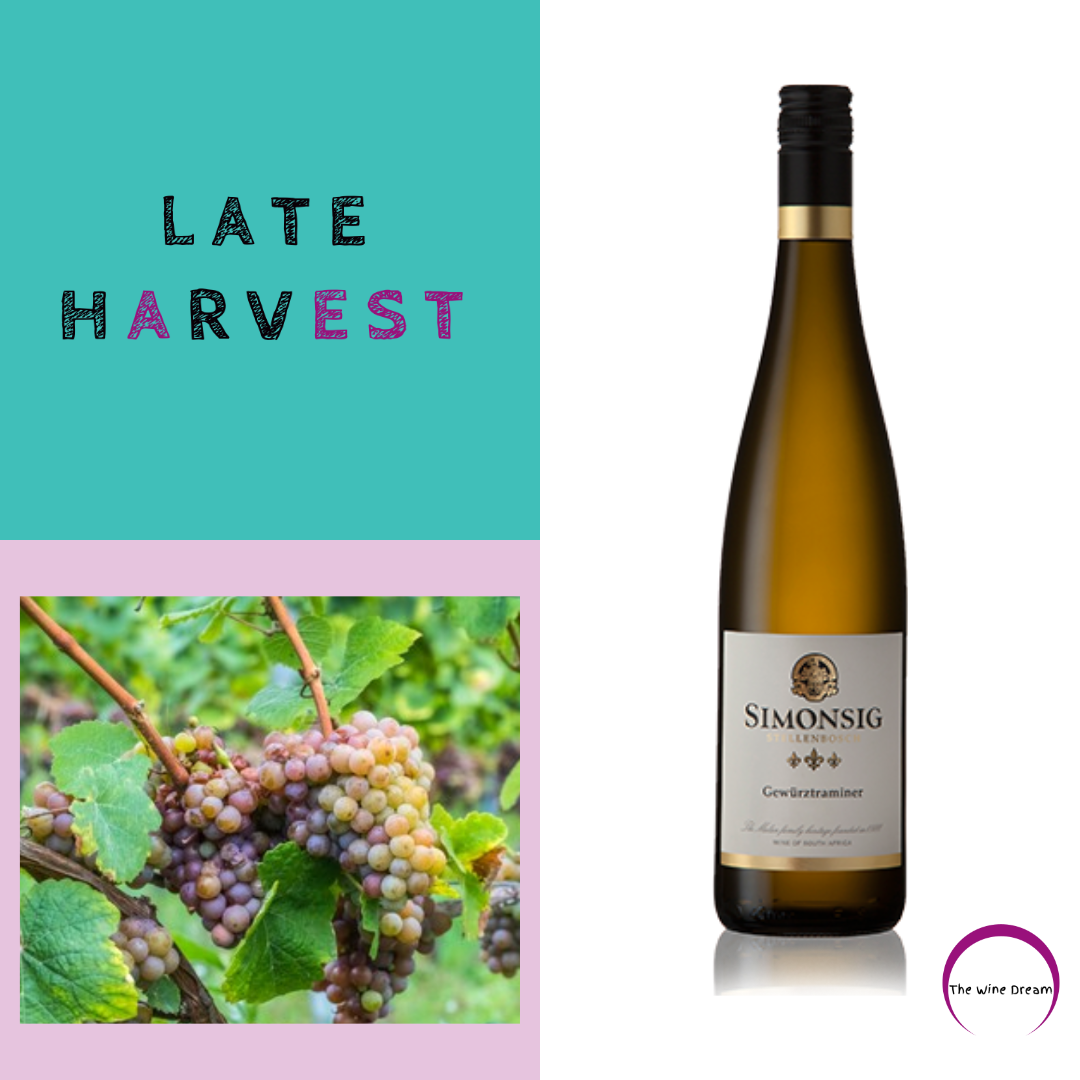 When late harvested grapes are fermented, the sugar content is so high that fermentation stops naturally and some residual sugar is left — thus giving the wine a sweeter taste.
A late harvest wine that I would recommend is the Simonsig Gewürztraminer. The 2019 wine is a lovely wine, with sweetness that is balanced by a crisp acidity. On the palate the characteristic rose petal and turkish delight flavours are present along with notes of lychee and pear.
Noble Late Harvest Wines
Similar to late harvest wines, noble late harvest grapes are left on the vine for a longer period. What is the difference then? A fungus called Botrytis.
Botrytis will form on extra-ripe grapes that are left on the vine in areas where there is mist in the mornings, but the afternoons are dry and warm.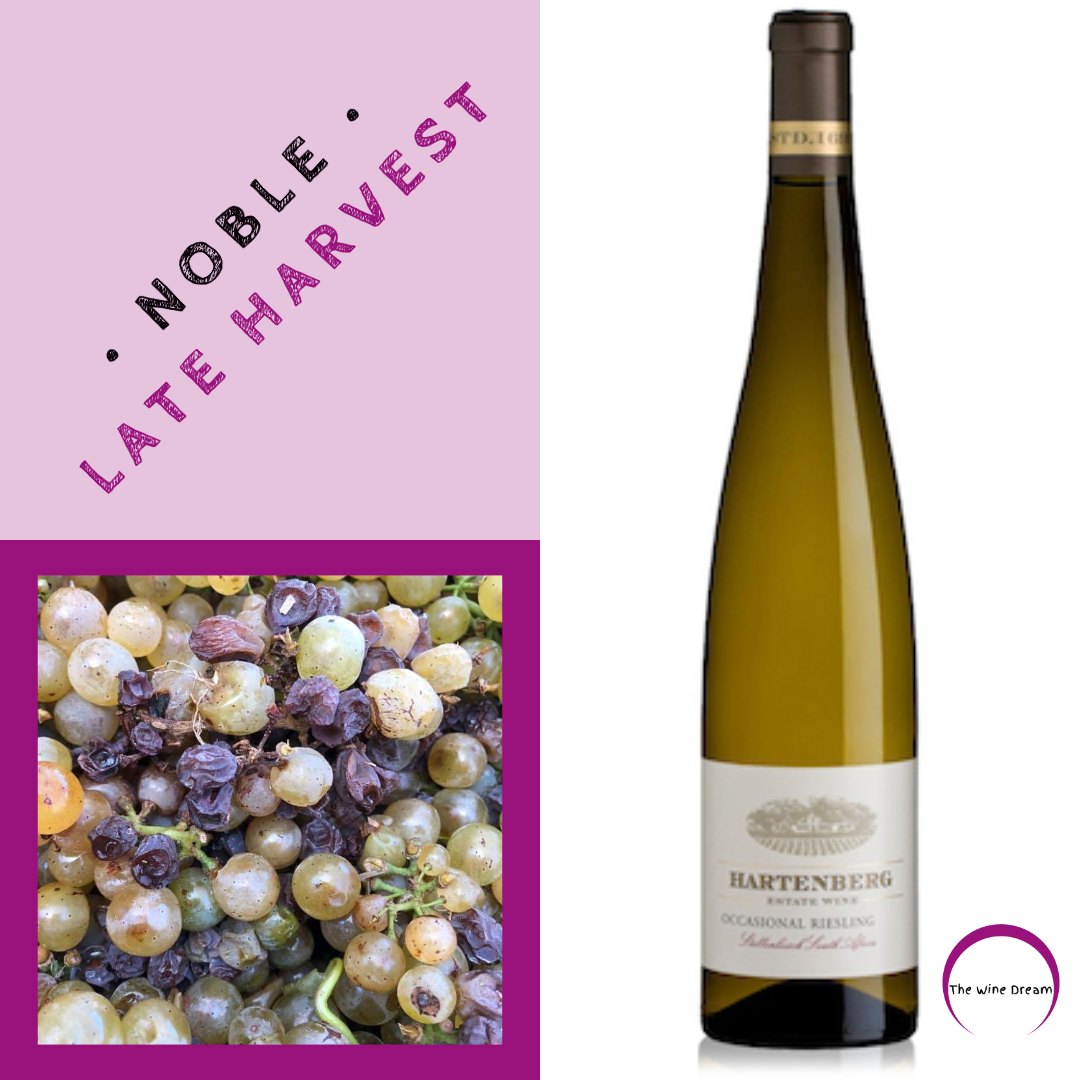 Noble late harvest wines are sweeter because the noble rot (botrytis) makes tiny holes in the skin of the grape that causes water to evaporate and sugar, acid and fruit flavours to become more concentrated.
Botrytis also adds flavours such as honey, ginger and saffron to the wines.
My go-to noble late harvest wine is the Hartenberg Occasional Riesling. It is a rich and spicy wine with notes of honey, citrus and floral aromas on the nose and palate.
Fortified Wine
Fortified wines are any wines made by adding alcohol to the wine either while it is still fermenting, thus killing the yeast resulting in a higher level of alcohol and residual sugars, or after fermentation is complete resulting in a dry style fortified wine. The alcohol that is added is typically clear, neutral-tasting grape brandy. A traditional dry style fortified wine is Sherry and a traditional sweet style fortified wine is Port.
The process for making fortified wines is very interesting and for this reason I will dedicate an entire article to this style at a later stage.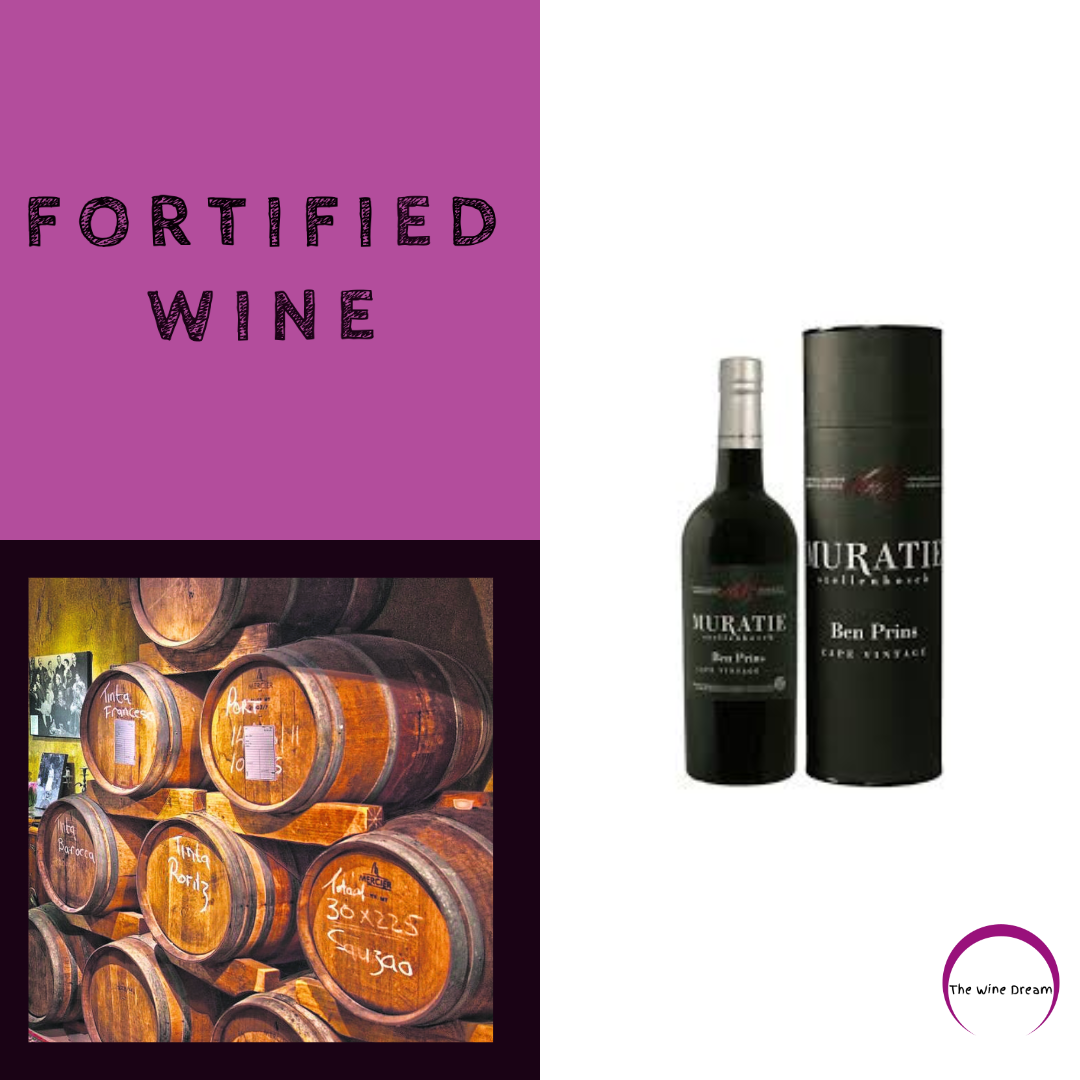 In general I am not very fond of sweet wines, and sweet fortified wines can be overwhelming to me. However, when I do feel like sipping on something sweeter I try to get a bottle of the Muratie Ben Prins.
The Ben Prins is a port-style liqueur wine made from traditional Port varieties that were planted on the farm in a single block in the 1970s. The different varieties planted in the same vineyard (Tinta Barocca, Tinta Roriz, Tinta Francisca and Souzão) produce a very unique 'field blend'. To me this tastes like Christmas in a bottle and is so good when enjoyed in front of a crackling fire while it is raining outside.
I hope that you enjoyed this rather short mosey into the world of dessert wines and that you will stop by one of the local wineries once we are out of lockdown to treat yourself to a lovely liquid dessert!
Cheers until next time!
Follow The Wine Dream on Instagram for more photos and tasting notes.