It is not often that one comes across a special wine, one that has sadly been discontinued. This specific bottle of wine also has a special place in my heart as it was one of the last two bottles from the last commercially available box of Hartenberg Pinotage 2010 (and if you have been reading my blogs, you'll know that Hartenberg and I go way back 😜 ) ever sold to the public.
I've had a love-hate relationship with Pinotage in the past. There were times when it was my go-to wine, but there have also been times where I have avoided it at all costs. This bottle has, however, made me love Pinotage again.
If you would like to know more about Pinotage, it's history and what to look out for in a good glass of Pinotage click here.
Without further ado, let's move on to the tasting notes.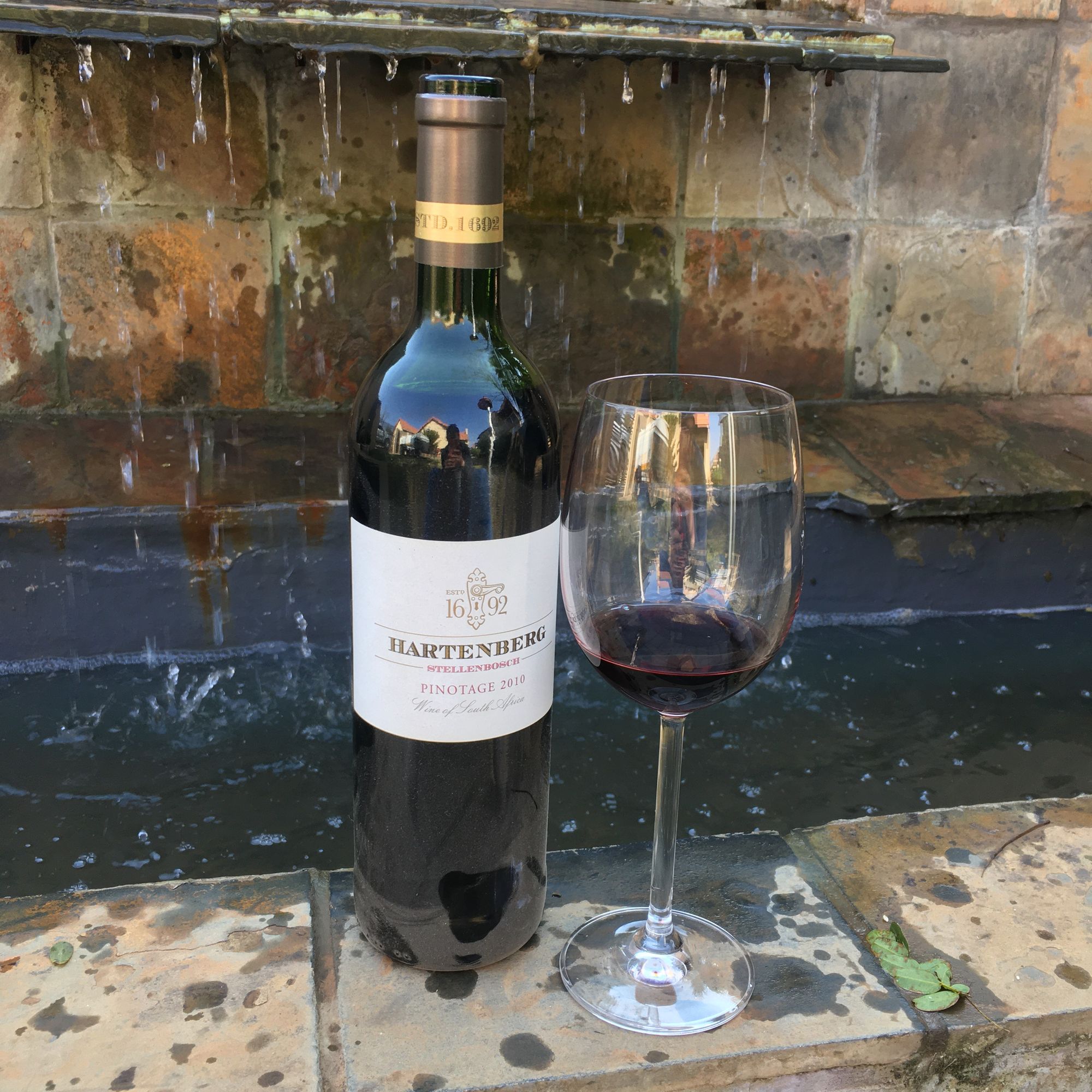 I was a little worried when we opened the bottle, as the wine was bleeding into the cork quite a bit. Since this is a 10-year old wine, I attributed it to age and this was confirmed when I sniffed and took my first sip from this bottle.
The wine has a medium ruby red colour, but you can see that it has started to change towards more of a garnet hue - which, again, is indicative of its age.
On the nose the wine was a bit shy at first, but after leaving it to breathe for a few minutes I picked up dark chocolate, spice, fresh and cooked red (red cherry) and black (plum, black cherry, blackcurrant) fruits, forest floor, coffee notes, violet, vanilla, oak and sweet tobacco flavours. Around the second glass the tertiary flavours were even more distinct and I was able to pick up a smokiness, cured meat and even roasted meat flavours.
The palate was just as complex, and very well balanced. The tannins have softened excellently and are exceptionally smooth, the wine has a high acidity and started to develop a syrupy mouthfeel, which enhances the slight taste of molasses, fig and the black fruits. There is also a freshness to the wine and a taste reminiscent of strong rooibos tea.
This is such an exquisite example of a well-aged Pinotage and I am very sad that there is only one more bottle left.
Thank you for reading. If you would like to receive these articles in your inbox, click on the subscribe button and send me your email address. 📬
Follow The Wine Dream on Instagram for more photos and tasting notes. 🍷