I have had a love affair with Hartenberg wines for as long as I can remember. So when my dad arrived at our Christmas lunch with a 2007 The Stork, I was super excited!
Now, before we can talk tasting notes, we need to look at the history and the man behind The Stork.
This special Hartenberg Shiraz honours the late Ken Mackenzie, who bought the farm in 1987 realising the potential that the farm and terroir holds. Ken was a pilot, businessman, farmer and benefactor, and under his guidance Hartenberg achieved great heights.
Stork was Ken's nickname during the Second World War, as he was tall with long thin legs and a Spitfire pilot, Shiraz was his preferred red wine, thus The Stork Shiraz.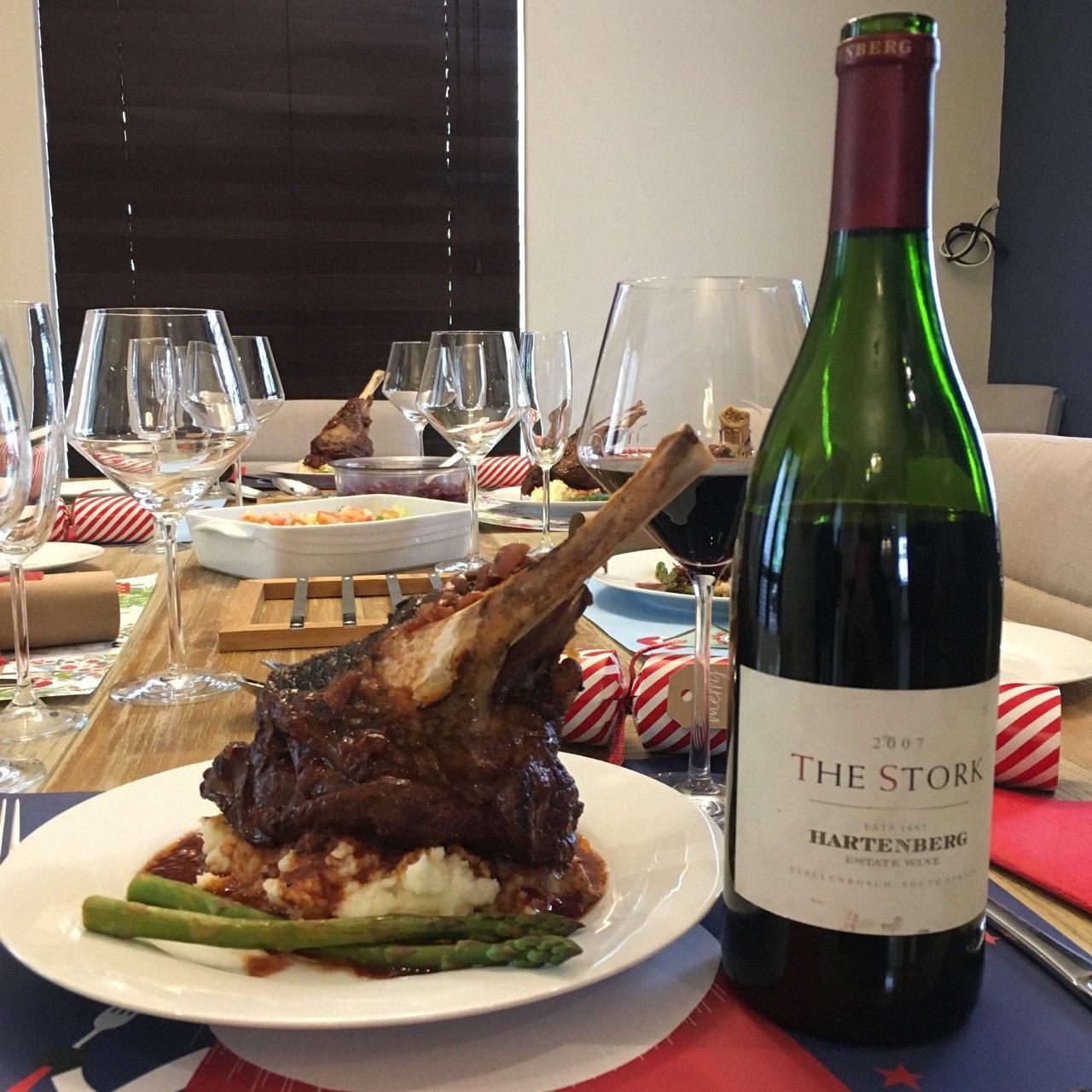 I prepared lamb shank with mint mash and asparagus and it paired exceptionally well with the aged Shiraz.
Now for the fun part.
In the glass the wine has a deep ruby colour, leaning towards garnet (as is expected of a 13 year old wine).
On the nose, there is a wonderful variety of aromas. Starting with ripe black fruits, dark plums, blackberries and blackcurrants offset by pepper, nutmeg, vanilla, oak, cigar box as well as a meaty savouriness. This wine aged very well and the tertiary aromas are showing very nicely.
Sipping the wine showed smooth, mellowed tannins, a big mouth-feel and a balanced acidity.
This is another exceptional wine and vintage, one that I would definitely recommend for any lover of Shiraz.
Thanks for drinking along!
Follow The Wine Dream on Instagram for more photos and tasting notes.