GlenWood Semillon Sauvignon Blanc Grand Duc 2017
The highlight of my week is unmistakably a Wednesday. It means that I have (almost) survived the week, the weekend is so close... but most importantly I get to open another bottle of amazing South African wine.
Today I'm revisiting Glenwood Estate, you can read more about them when you click on this link, and tasting their Semillon Sauvignon Blanc Grand Duc 2017.
Semillon Sauvignon Blanc Grand Duc 2017
This blend of Semillon (80%) and Sauvignon Blanc (20%) is somewhat of a rarity as only 1400 bottles were produced in this vintage.
The grapes were picked and crushed and the juice spent a period of eight hours on the skin before being pressed (to read more about the process of winemaking you can read this article). Only wild yeast was used for fermentation and the wine spent a period of 15 months on the lees and older, small French oak barrels were used for ageing.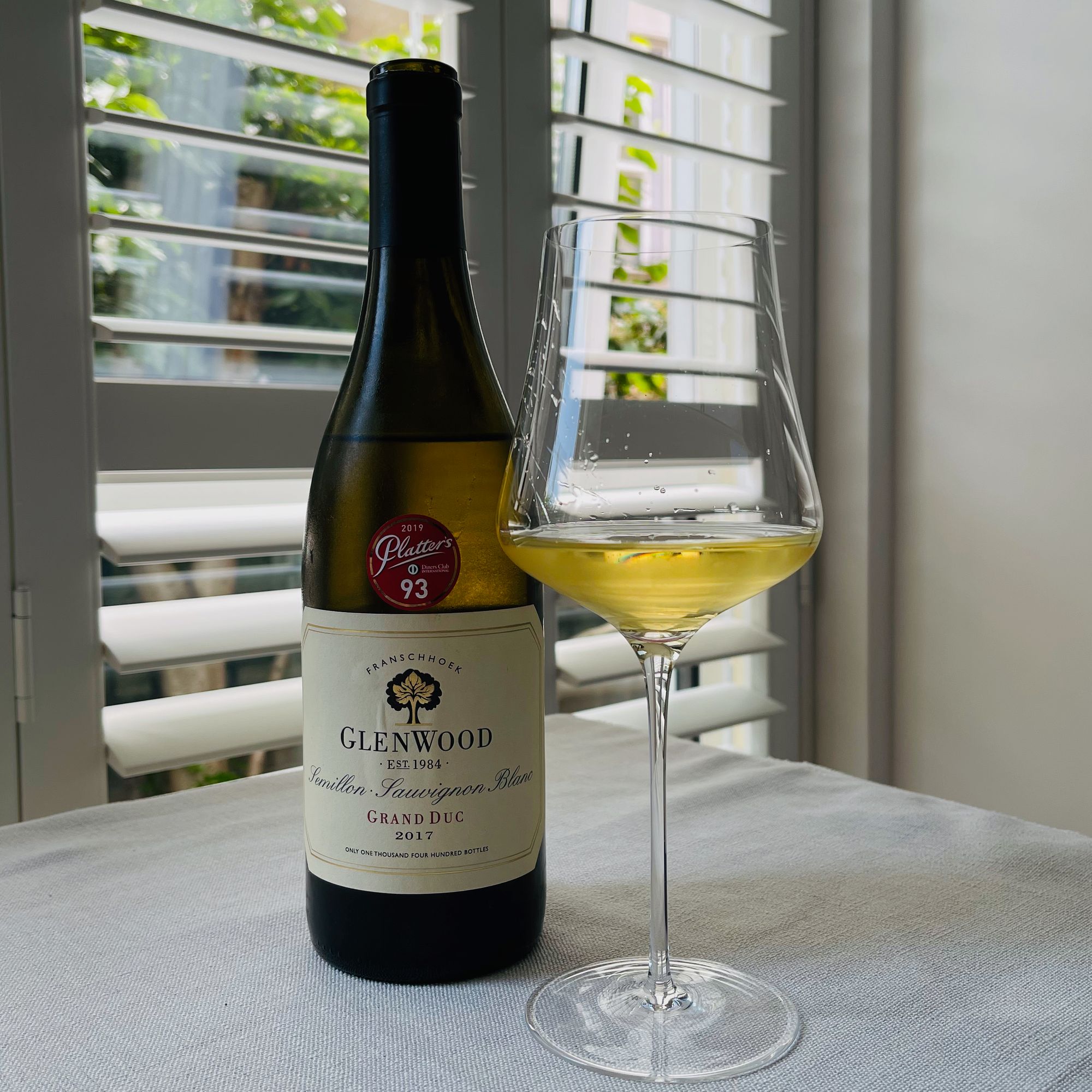 The wine has a medium gold colour which is an indication of both oak ageing and bottle ageing. The nose is very fragrant with aromas of orange blossom, baked pear, ripe golden delicious apples, lime, lemon, sweet spice, pastry, butter, vanilla, butterscotch, nuts (almonds, hazelnuts), hints of hay and mushroom to name just some of them.
The palate is dry, with an approachable acidity, a waxy mouthfeel, but still fruity and fresh with underlying notes of oak, pastry, butter and baked fruit.
I found this to be a stunning wine that will certainly find its way to my table again.
Thank you for reading. If you're in South Africa, do visit the GlenWood Estate website for more information and if you're based in the UK, head over to RAKQ and order a bottle or two.
If you would like to receive these articles in your inbox, click on the subscribe button and send me your email address.
Follow The Wine Dream on Instagram and Facebook for more photos and tasting notes. 🍷
Disclaimer
I do not have any affiliation or partnerships with sellers or producers at this time and my notes are my own. I try to be as objective as possible when tasting the wines and writing down the tasting notes.