Day 25 of the South African lockdown is a dreary, rainy and cool day in Stellenbosch. Wine stock is running low. We've completely run out of Merlot (it's corny, but just go with it).
Merlot is one of my favourite varietals and one that I always have at least one bottle of in my everyday collection. It is a lovely wine to enjoy on its own or with a meal, and definitely one of the varietals that I will recommend you try if you want to start drinking red wine.
Merlot hails from Bordeaux, from where it has been exported and planted throughout the world. The versatility of this grape allows winemakers to produce light and fruity as well as full-bodied, concentrated wines that show great complexity and improvement with oak and bottle ageing.
A little bit of history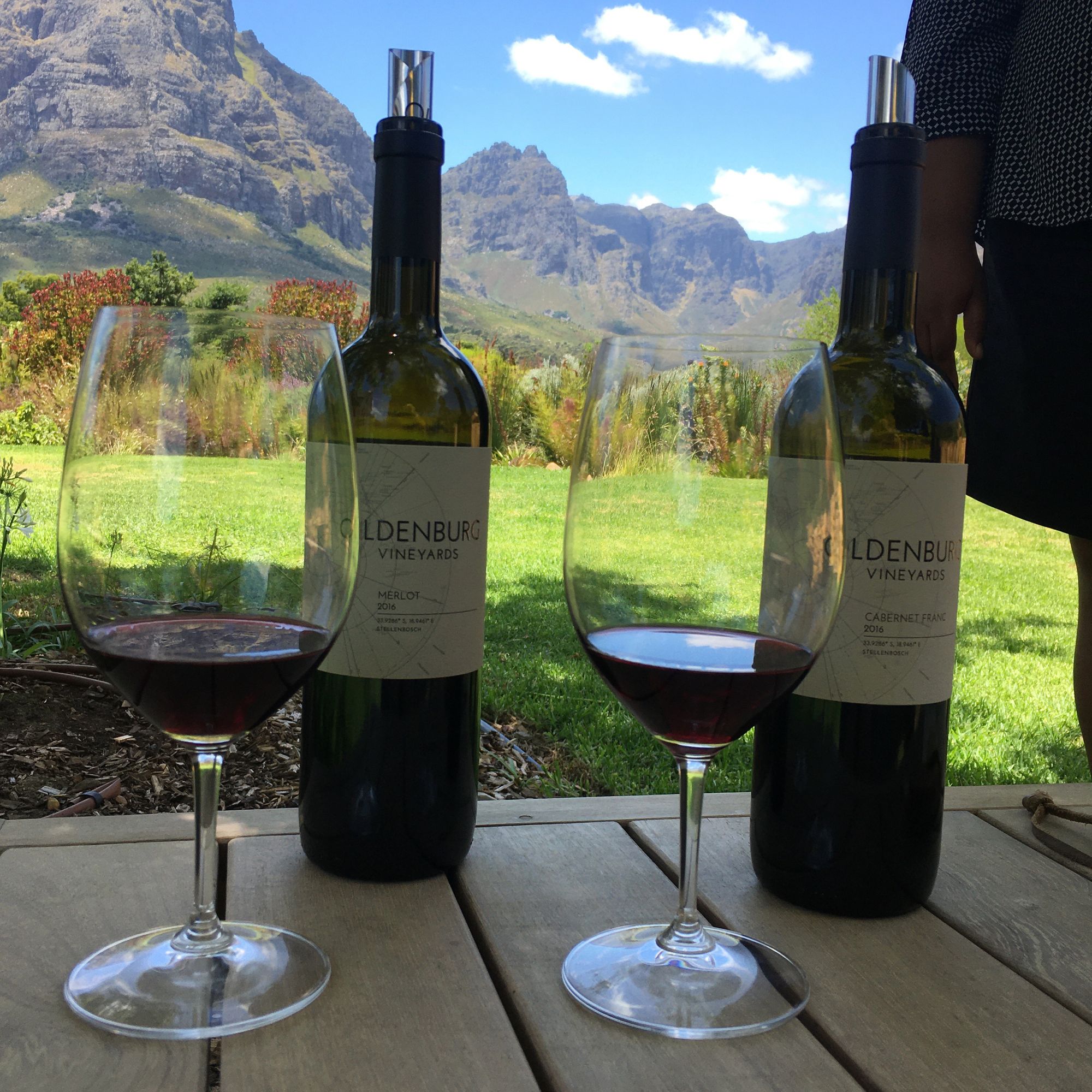 The name 'Merlot' is thought to be a diminutive derived from the words merle or merlau, both of which are dialectical words that were used to describe small blackbirds in the Bordeaux region. Whether the name refers to the dark skin of the grape, or the fondness of the blackbirds to eat the grapes off the vine remains a mystery.
The first mention of Merlau seems to have been in 1784 when a Bordeaux official, probably a statesman or other high-ranking public officer, made a claim in his notes that it was one of the finest wines of its time. In 1824 the word Merlot was used in an article on Médoc Wine. It was only in 1855 that it was first recorded in Italy, around Venice, under the synonym Bordò.
The grape quickly gained popularity and was planted mostly on the Left Bank (Bordeaux, Médoc) by the 19th Century. The varietal experienced a massive setback during frost of 1956 when large numbers of vineyards were destroyed, some of these were replanted only to be destroyed by rot for several vintages in the 1960s. As a result, French authorities in Bordeaux banned new plantings of Merlot vines between 1970 and 1975. After the ban was lifted, there was an upsurge in Merlot plantings due to the grape's newfound popularity worldwide.
In 2009 researchers at the University of California at Davis discovered that Merlot is a descendant of both the Cabernet Franc and Magdeleine Noire des Charentes varietals. Other grape varietals that are closely related to Merlot (sibling varietals) include Carménère, Cabernet Sauvignon and Malbec, which could be why Merlot and Cabernet Sauvignon are often misidentified during blind tastings.
Merlot as a wine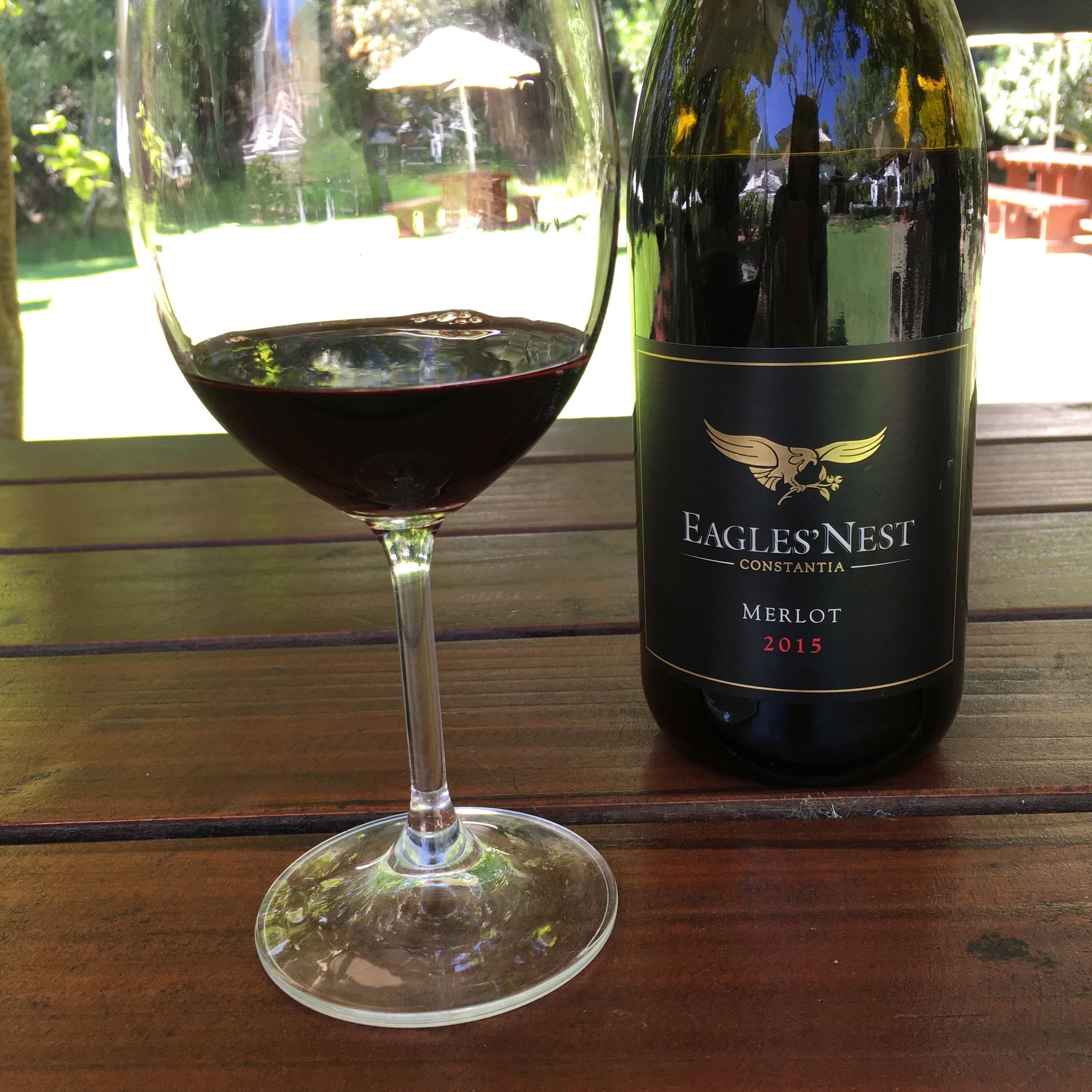 Merlot was initially considered a 'secondary' grape, and only used for blending with other Bordeaux varietals. It is still often used in blends to soften harsh tannins and to add red-fruit flavours to, for example, Cabernet Sauvignon. Luckily for us, winemakers discovered that it can produce a great single varietal wine as well!
As a single varietal wine, there are generally two main styles being produced for consumption. New World wine regions tend to favour late harvested Merlot that produces dark purple wines that are full-bodied with higher alcohol levels, full, velvety tannins and intense plum and blackberry fruit characteristics. The more traditional Bordeaux style favours grapes that were harvested earlier to maintain acidity, producing a medium-bodied wine with medium alcohol and more red-fruit, leafy and herbaceous characteristics.
Generally speaking the dominant flavour characteristics of Merlot are raspberry, bell pepper, black cherry, plum, chocolate, cedar and spices. However, black fruits and vanilla are typically more prominent in wines from warmer regions such as South Africa, Australia, California and Argentina. In cooler regions such as France and Italy, the typical prominent flavours will be red plum and cedar.
**Note that these differences can also be due to the style in which the wine is produced.
Wrapping up
With lockdown lasting another couple of days, and no Merlot on hand, my stock-up list and suggestions for you to try are the ones from: Oldenburg, Meerlust, Eikendal and Hartenberg.
Thanks for reading! Hoping that you had a wonderful glass (or bottle) of Merlot on hand to accompany this article. 🍷
Follow The Wine Dream on Instagram for more photos and tasting notes.