Happy Bastille Day wine drinkers! Since we're celebrating a French national day and it's winter time in South Africa, I thought it would be apt to open a bottle of red from French origins.
Although Malbec is Argentina's most important grape variety, it originated in south-west France. In South Africa, Malbec is not a very well-known variety, but it has become more prominent in the past couple of years with very good examples coming out of the Stellenbosch area in particular.
Rustenberg
Rustenberg farm has been involved in the wine industry since 1682. By 1781 around 3000 cases of wine were produced on the farm. Unfortunately the farm was divided into Rustenberg and Schoongezicht in the early 1800s and the latter was sold off soon after. By the mid-1800s, plagued by the recession and vine disease the farm was bankrupt and dispossessed.
Luckily the farm was bought by John X Merriman (later Prime Minister of the Cape) and his brother-in-law sir Jacob Barry in 1892 and restored to its former glory. Fruit and wine was subsequently exported to various countries, including Siberia.
In 1941 the Barlow family bought Rustenberg and, after buying Schoongezicht at a later stage, reunited the properties once again. Rustenberg has been in the care of the Barlow family for more than 75 years, the longest period that any one family has owned the farm since 1682.
Rustenberg Malbec 2019
Such a great wine! I absolutely loved every last sip of this.
This medium ruby coloured wine has juicy black fruits (blackberry, blackcurrant, black cherry, blueberry), dark chocolate, sweet spice, vanilla and meaty or savoury notes on the nose. The palate is dry, with a balanced acidity, fine tannins and a medium body. It has juice black fruit flavours, savoury flavours, chocolate, vanilla and some toasty notes. The flavours, acidity, tannins and alcohol are all well integrated and the wine has excellent potential for further ageing.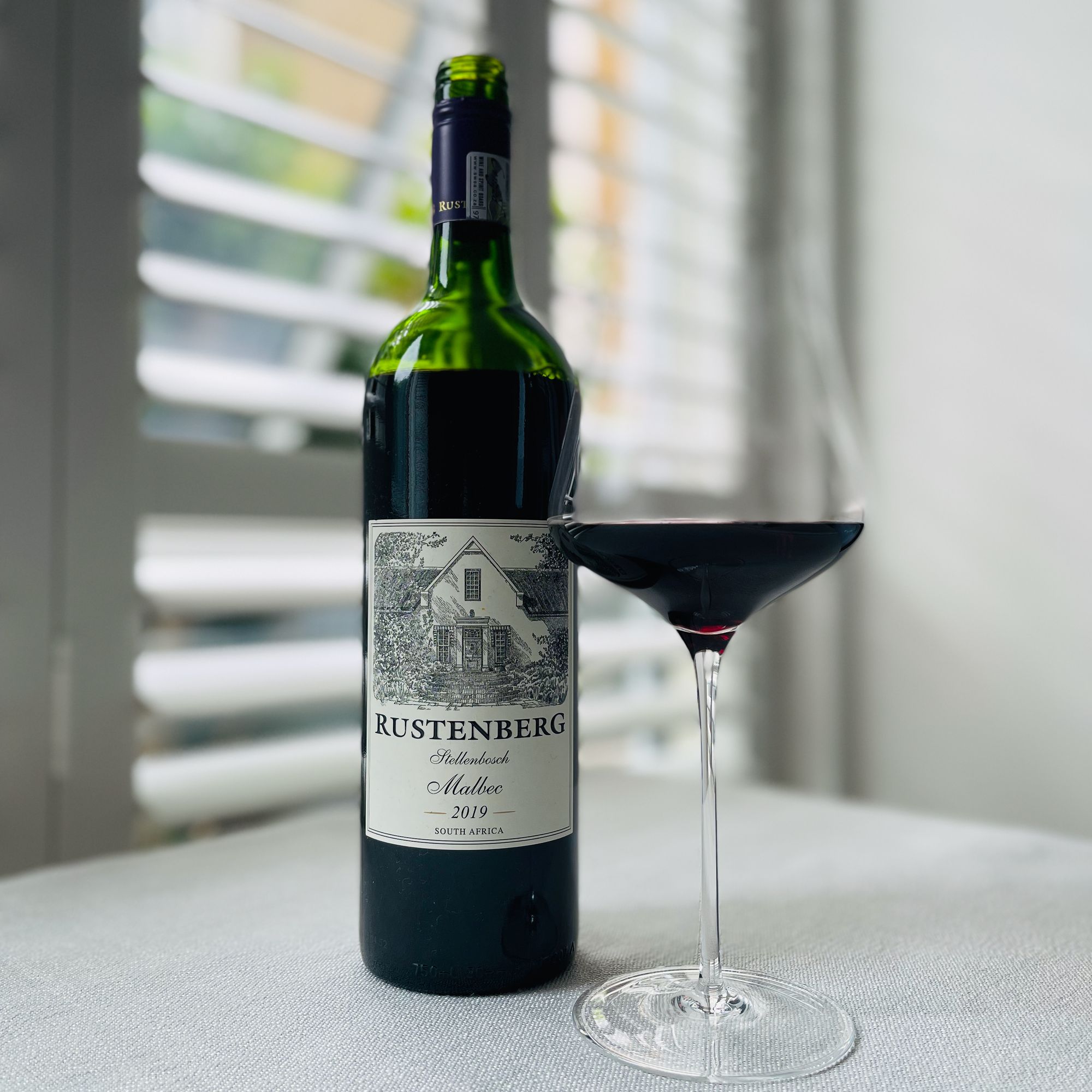 Retailing at around R120.00 (SA) and £12.99 (UK) per bottle, this is a good quality wine at a very reasonable price.
If you would like to stock up on a bottle or two of this lovely Malbec, you can visit the Rustenberg Wines website for more details on where to buy in South Africa, or you can head over to the RAKQ website to buy in the UK.
Enjoyed the review and you'd like to receive next week's article in your inbox? Sign up to my newsletter (if you haven't already), and why not send it on to your family and friends for a quick read?
You can also follow The Wine Dream on Instagram and Facebook for more photos and tasting notes.