Natte Valleij Cinsault 2018
I was introduced to Natte Valleij's wines by a friend at the end of last year (2019) - although it feels like almost a hundred years ago, or at least another lifetime. It was a very memorable Cinsault - the varietal that I have since learned has become synonymous with the name Natte Valleij.
Natte Valleij
The farm Natte Valleij has been sitting comfortably on the lower slopes of the Simonsberg mountain since 1715. The farm has a historic air that can be attributed to the homestead, old wine cellars, brandy stills, mature gardens, trees, ponds and pergolas, all lovingly surrounded by lime-washed walls.
Natte Valeij has, according to legend, been home to a number of interesting people and has produced some of the Cape's finest wines. Wine production on the farm unfortunately stopped in the 1950s, and in 1969 the farm was bought by Sir Mordaunt Milner, the famed South African horse breeder who thought that Natte Valleij would be ideal for pursuing his passion of equine brilliance.
In 2005, Alexander, Sir Mordaunt Milner's youngest grandson, decided that it was time to restore Natte Valleij to its former winemaking glory after graduating as a winemaker from Stellenbosch University. This 3rd generation Milner's focus is primarily on Cinsault and he has a passion for seeking out forgotten patches of old dry-land bush vines that offer exceptional quality wines.
Our philosophy at Natte Valleij Wines is simple, respect the soil, the vine and the wine, with minimal interference and pretence. Guiding beautiful grapes into character full wines -preserving the intrinsic link between bottle and grape.
Cinsault
Cinsault is a black grape that is notoriously drought resistant and thrives in hot, windy weather. The grape was introduced to South African vineyards around the mid-19th century and is of great historical importance as it was, at one point, South Africa's most widely planted grape.
Another very important role of Cinsault (often referred to as Hermitage in earlier times) is that it was used as one of the cross-cultivars that eventually produced Pinotage. You can read more about this here.
Cinsault is a lighter bodied wine and has primary flavours of raspberry, red currant, red cherry, black tea and violet.
In my glass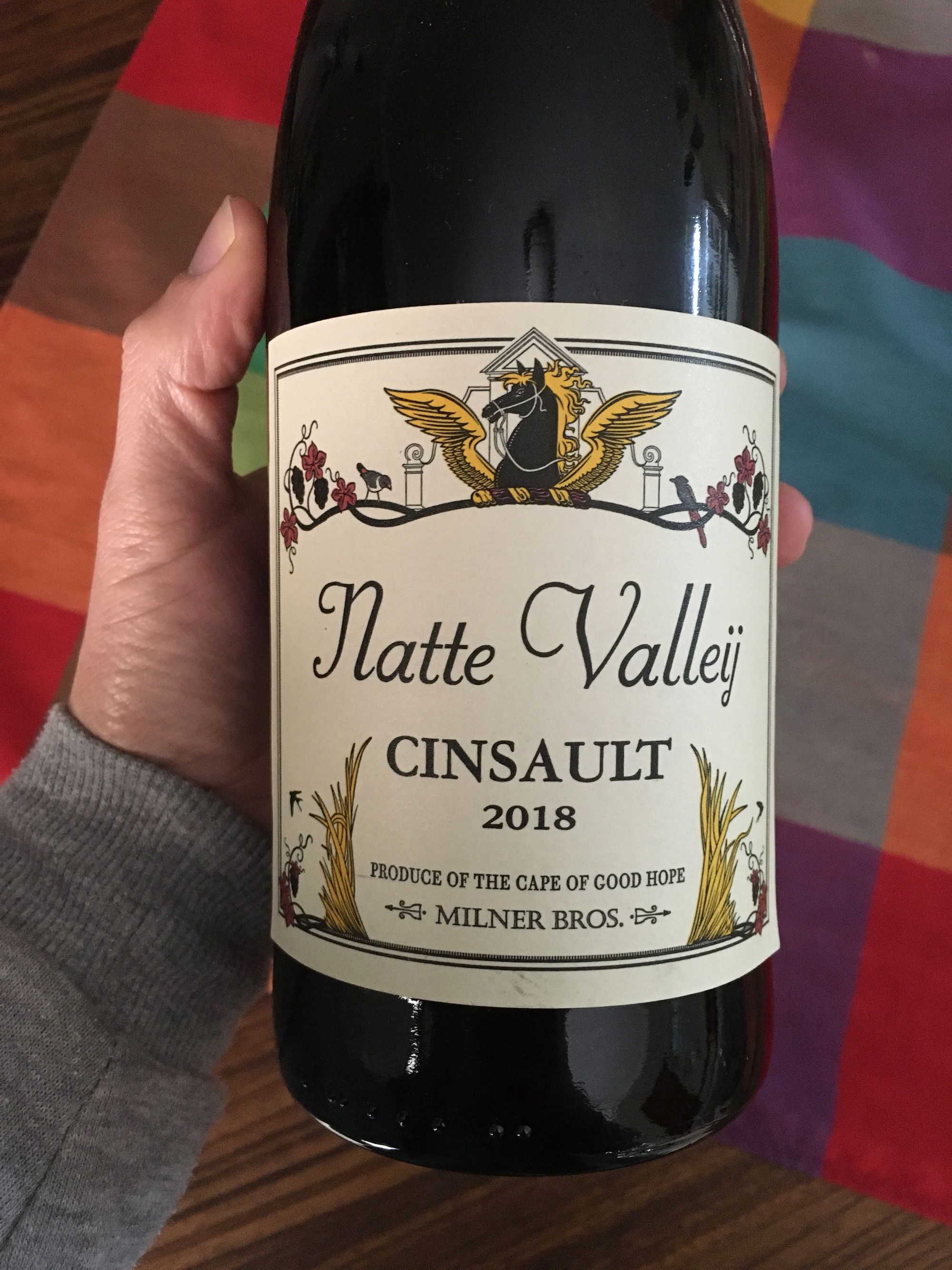 This is our Coastal blend, a multi-regional extravagance, based from 5 dryland bush vines ranging in age from 50-14 years. Fermented naturally and aged for 12 months in a variety of concrete egg, foudre and barrel.
The wine has a light ruby colour. On the nose there is a lot of juicy red fruits, ripe strawberries, pepper, cedar wood and oak. These flavours are perfectly carried over to the palate, with the addition of fresh cranberry juice. This is a lovely, crisp red wine that I would recommend to be enjoyed throughout the year.
I hope that you have enjoyed reading the first post originally published on the new website! If you would like to receive these articles in your inbox, click on the subscribe button and send me your email address.
Follow The Wine Dream on Instagram for more photos and tasting notes.