Saurwein Chi Riesling 2020
Generally speaking, Riesling is not a wine that often finds its way into my glass. I have a select few producers that I will pair with my favourite bobotie recipe, and today's wine is going on that list!
Saurwein
After completing her BSc Oenology and Viticulture degree at the University of Stellenbosch, Jessica Saurwein worked in Sales and Marketing whilst working in the cellar during harvest each year and started making her own wine part-time in 2015.
In 2017, Jessica took the leap, resigned from her job and started focusing on her winemaking full-time. She specialises in Riesling and Pinot Noir sourcing grapes from some of the best sites in South Africa. Her philosophy is to follow a 'hand-off' approach as far as possible allowing the grapes to fully express their own character as well as that of the terroir.
Chi Riesling 2020
This truly is a wonderful example of Riesling (and it paired really nicely with my bobotie).
The wine has a lovely yellow colour and shows aromas of orange blossom, honeysuckle, peach, apricot, lime, sweet melon and green apple. The palate is lean, fresh and fruity. It has flavours of apricot, peach, sweet lime, lemon and a steely minerality.
In my glass was everything that a good quality Riesling should have - floral aromas, high acidity, concentrated fruit flavours and an elegant mouthfeel.
The Chi Riesling will definitely find its way to my table more often.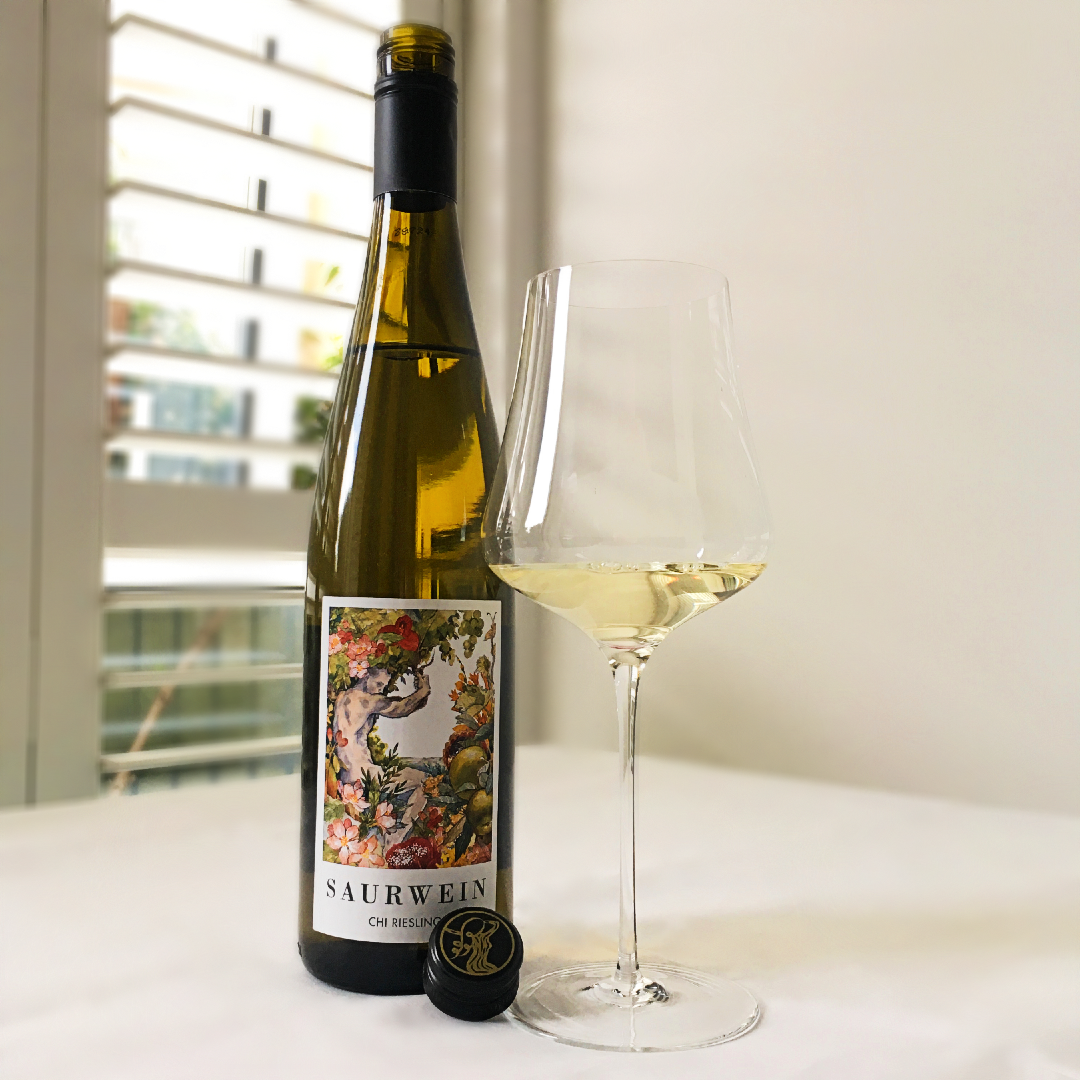 If you're reading this in South Africa, you can head over to the Saurwein website to find out where you can buy these wines, or if you're in the UK you can visit Swig Wines' website for a bottle or two.
If you'd like to receive next week's review in your inbox, sign up to my newsletter (if you haven't already), and if you've found this interesting, why not send it on to your family and friends?
You can also follow The Wine Dream on Instagram and Facebook for more photos and tasting notes. 🍷
Disclaimer
Even though I received the wine from Swig, I have not received any compensation and my notes are my own. I try to be as objective as possible when tasting the wines and writing my tasting notes.