Ken Forrester Chenin Blanc 2019
To celebrate International Drink Chenin Blanc Day on day 86 of the South African Lockdown I opened a bottle of Ken Forrester Chenin Blanc.
Ken Forrester Wines
Ken Forrester Wines is situated on one of the oldest farms in the Stellenbosch area. The farmland was granted to one Frederick Boot from Germany in 1689, and in 1694 the first vines were planted and construction on the house started.
In 1833 the Scholtz family took residency on the farm and renamed it to Scholtzenhof. The Scholtz family lived and farmed here for close to a hundred years after which the farm changed hands between a number of owners and fell on hard times in the early 1990s.
In 1993, Ken Forrester and his wife Teresa fell in love with the derelict farm and bought it on public auction. A massive renovation of vineyard and homestead was undertaken and in 1994 the first wines were produced under the Ken Forrester label.
The wines produced by Ken Forrester were sourced from older vineyards, dating back to the 1970s, and were soon at the forefront of the Chenin Blanc revival in South Africa.
Chenin Blanc
This varietal, previously more commonly known as Steen here in South Africa, has been grown in the Cape since 1655. But it was only in the early 1900s that its popularity soared due to it being used as the base for brandy.
For more information and history on the varietal you can read this article as well as this article that I wrote.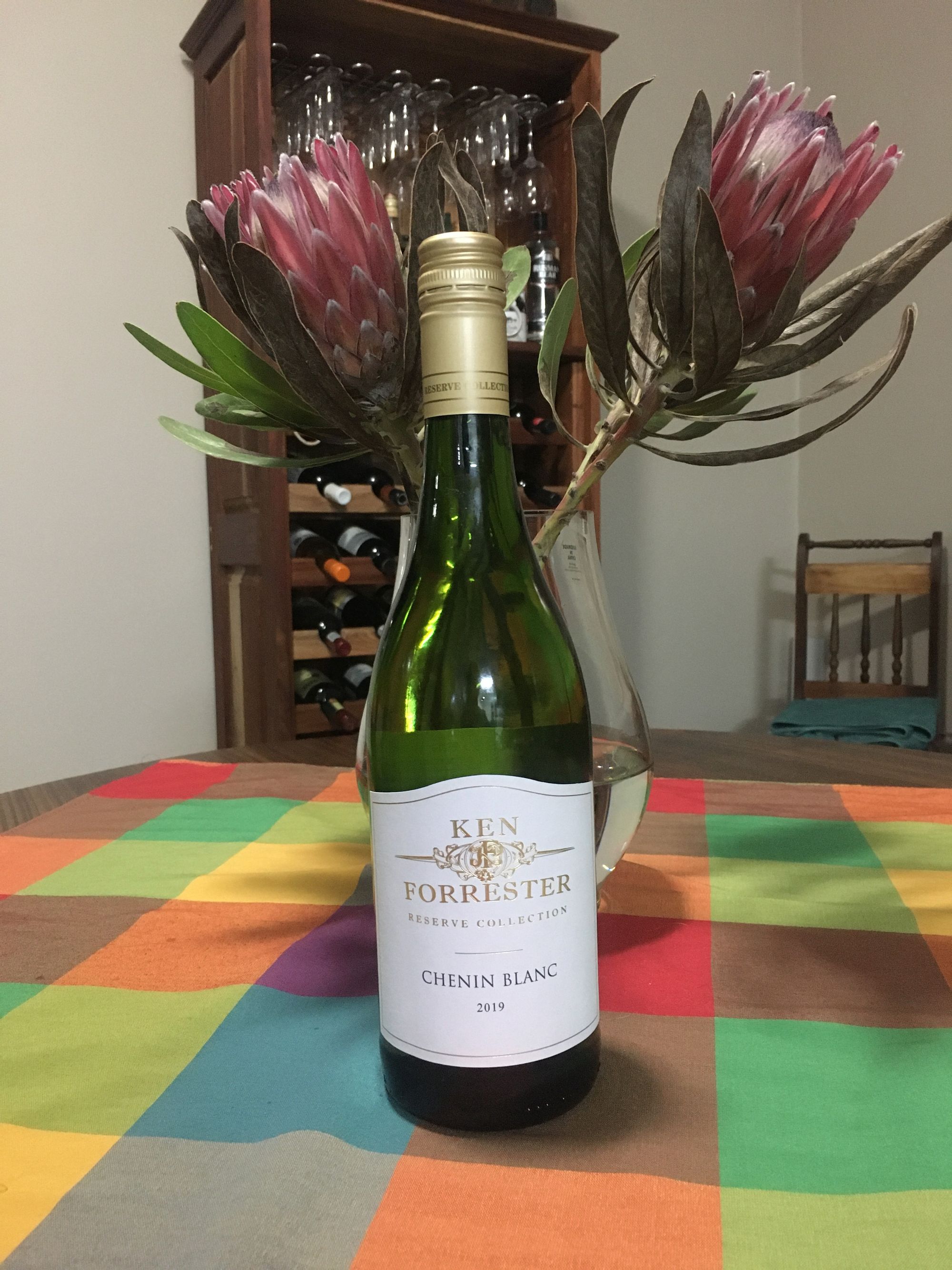 In my glass
The wine has a rich, pale lemon colour; from the colour you can see that it is a wooded Chenin Blanc.
On the nose I picked up vanilla, peach, apricot, some grass, lime and a hint of butterscotch as well as notes of chalkiness. The wine is dry, has a high acidity, medium alcohol and the aromas picked up on the nose is also evident on the palate. I tasted almost ripe apricot, white peach, lime zest and there is a somewhat bitter finish.
This is really a very good wine and I would recommend it with a spicy dish.
Follow The Wine Dream on Instagram for more photos and tasting notes. 🍷