It is not every wine that can reach the iconic, almost cult-like status, of The Chocolate block the world over. Often when I speak to people about wine and mention that I am from South Africa, the first wine that they mention and ask about is The Chocolate Block.
It is a wine that is consistently great and, although not always the same, reflects the best that a vintage has to offer.
Boekenhoutskloof
Neatly tucked into the furthest corner of the Franschhoek Valley since 1776, Boekenhoutskloof is home to the iconic The Chocolate Block.
The farm and homestead was restored in 1993, and new plantings of Syrah, Cabernet Sauvignon, Cabernet Franc, Grenache, Semillon and Viognier were established. Today, Boekenhoutskloof is renowned for their Syrah which also forms the base of The Chocolate Block.
The Chocolate Block 2019
The 2019 vintage consists of 71% Syrah, 11% Grenache, 9% Cinsault, 8% Cabernet Sauvignon 8% and a splash of Viognier to add some perfume.
It is a masterfully blended wine of classic Mediterranean varietals.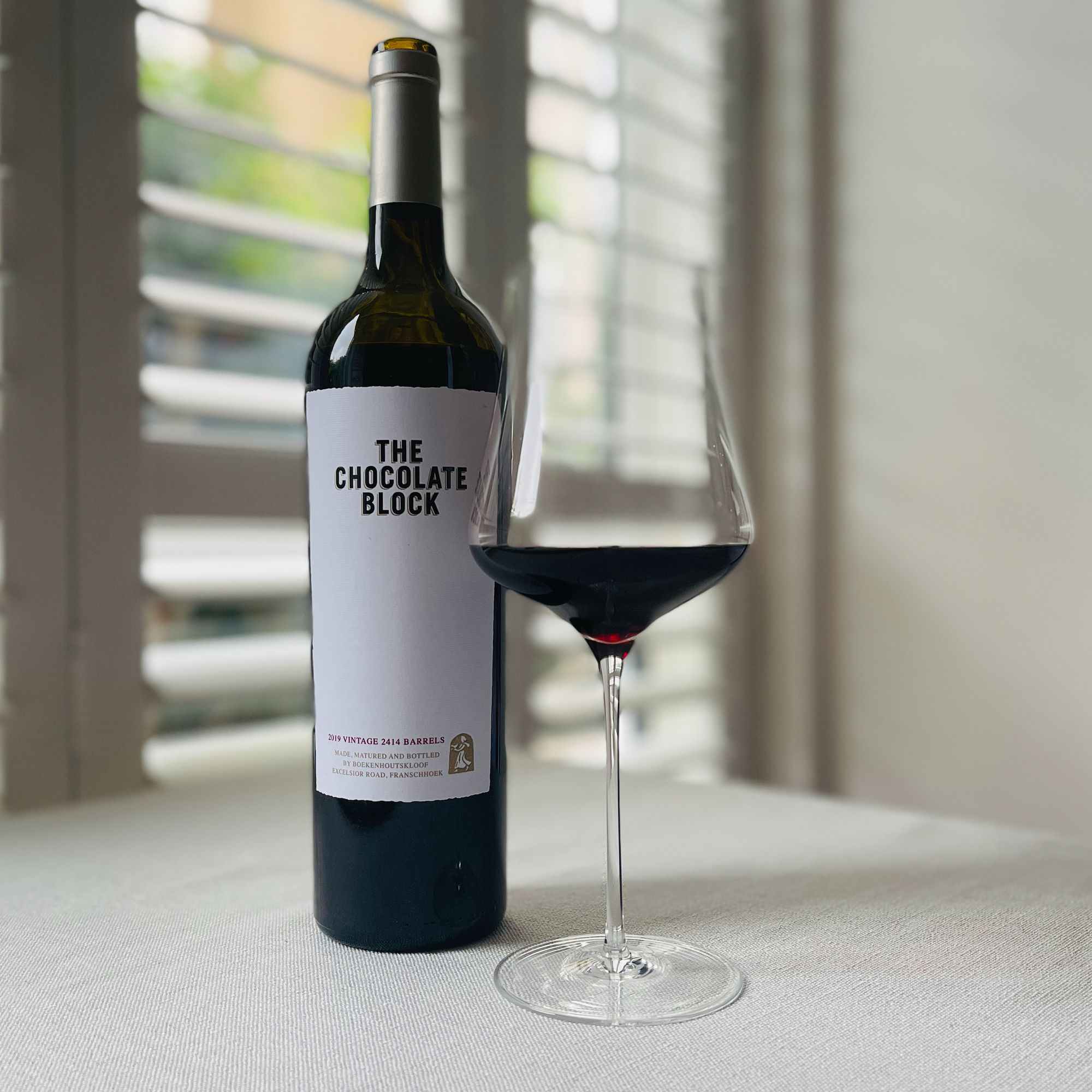 The 2019 vintage lived up to expectations. The wine is medium ruby in the glass. The nose is pleasantly fragrant with a lot of dark fruits such as blackberry, blueberry, dark plum, dark cherry, blackcurrant. There are also floral notes of violet and rose, along with herbaceous aromas of tomato leaf and hints of mint. The fruit is layered on top of aromas of liquorice, pepper spice, vanilla, cloves, sweet tobacco and the ever present chocolate aromas.
The palate is equally complex and enticing. The wine is dry with a high acidity, smooth tannins, full-bodied and shows flavours of fruit and chocolate.
It is the perfect companion to your next braai.
Thank you for reading. If you're based in the UK, head over to RAKQ and order a bottle or two. From South Africa you can order from inVINcible.  
If you would like to receive these articles in your inbox, click on the subscribe button and send me your email address.
Follow The Wine Dream on Instagram and Facebook for more photos and tasting notes. 🍷
Disclaimer
I do not have any affiliation or partnerships with sellers or producers at this time and my notes are my own. I try to be as objective as possible when tasting the wines and writing down the tasting notes.