The seasons are changing and soon it will be time for heaters and fireplaces to be used in South Africa, here in the UK days are sunnier and we can plan a braai or two over weekends. What links these activities? A bottle of red, more specifically Syrah, to accompany an evening.
To read more about the history and characteristics of Syrah/Shiraz you can read this article.
Boschkloof Wines
Jacques Borman purchased the farm just outside Stellenbosch in 1995. Today, it is a family-run winery producing top-quality wines. Jacques' son Reenen joined as winemaker in 2010 and completely took over the winemaking duties in 2012, leaving Jacques to tend to the vineyards full-time.
Boschkloof is most famous for their Rhône-style Syrah wines; specifically the single vineyard wine called Epilogue which was awarded 99 points by Tim Atkin in 2019.
Although not quite the Epilogue, I did have the pleasure of opening a bottle of Syrah from Boschkloof and really enjoyed the wine.
Syrah 2018
As the wine is poured into the glass you can almost see the silky smoothness and richness of flavours.
The nose has lovely aromas of violet, red cherry, black plum, black cherry, black pepper, vanilla, smoke and hints of savouriness and meaty characteristics. The palate is dry with a high acidity and very smooth tannins. It is a soft and rich wine, with depth and complexity that is definitely worth trying.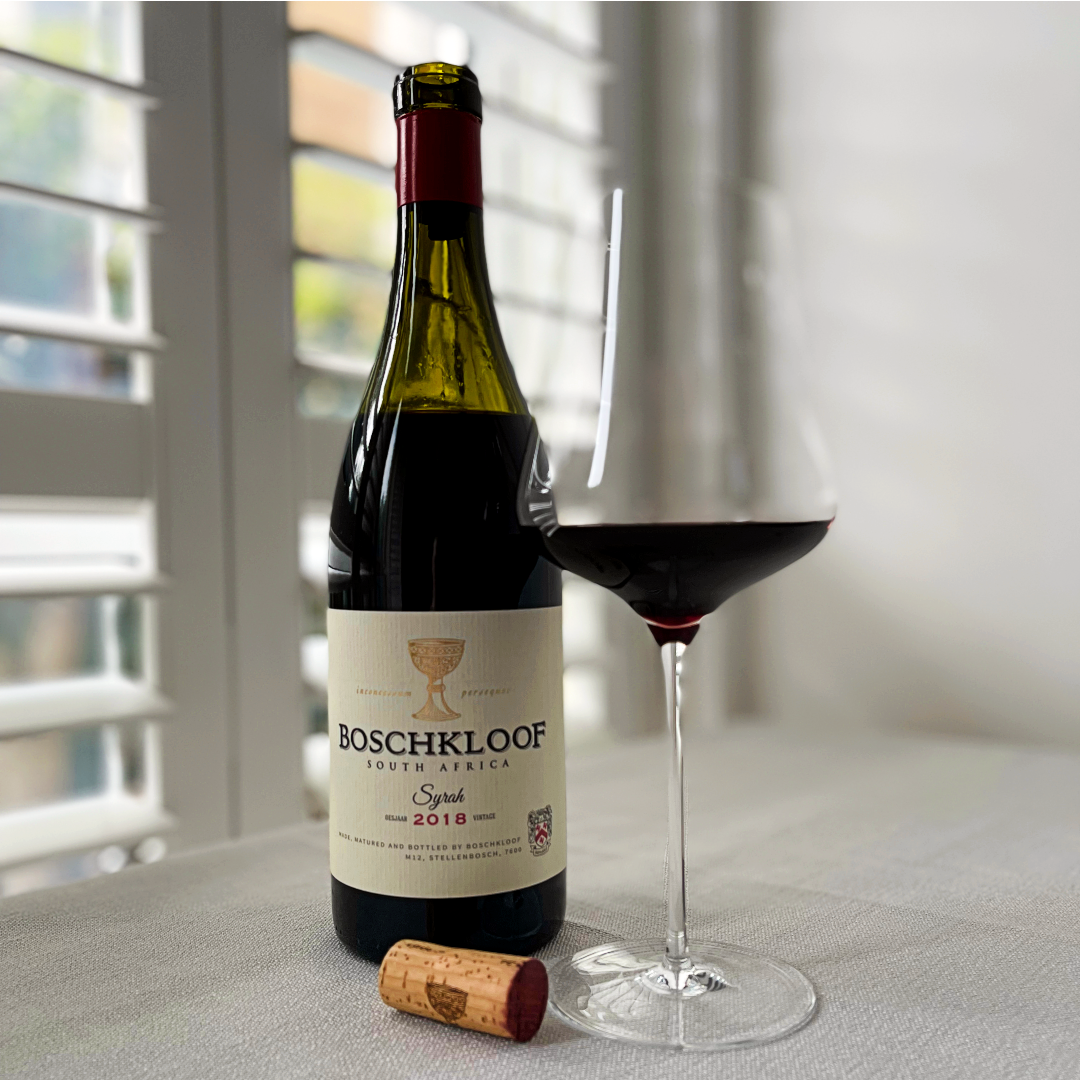 The Boschkloof Syrah is enjoyable now and can hold its own against a good dish, and I would like to see how it develops over a couple of years.
Thank you for reading. If you would like to find out more about the farm and where to buy the wines you can visit the Boschkloof Wines website. I bought my bottle from Naked Wines here in the UK, but the wines are also available from a number of other merchants as well - feel free to send me a message if you would like a list.
You can follow The Wine Dream on Instagram and Facebook for more photos and tasting notes. 🍷 And, if you would like to receive these articles in your inbox, click on the subscribe button and send me your email address.
Disclaimer
I do not have any affiliation or partnerships with sellers or producers at this time and my notes are my own. I try to be as objective as possible when tasting the wines and writing down the tasting notes.