So, we're inside again today. We're experiencing our first rains for the season in Stellenbosch, and the #SAWineLockdown theme for the day is Red Blends.
With so many excellent red blends on the market, it was really hard to pick one to write about. Then I drew inspiration from yesterday's theme — unusual reds — and decided to take a deeper look at the Fairview Broken Barrel range.
On Day 5 of the lockdown the theme was white blends and I spent some time talking about why wines are blended. Tl;dr? Wines are often blended to achieve consistency and create complexity.
Fairview
Fairview is a wine farm in the Paarl area in the Cape Winelands and is renowned for creating artisanal products and wines. I've often wondered what it would be like to work at a wine farm such as this, where it seems the winemakers have a chance to play around and create one of a kind wines just for fun!
Fairview has produced 4 wines under the Broken Barrel label to date, with only the last one (released in 2019) available to the market.
The concept of Broken Barrel is simple.We have over 600 hectares of land across 5 appellations, and our team has the privilege of working with 31 different grape varieties. Broken Barrel offers you the limited opportunity to experience a handcrafted, one-off blend that truly breaks the mould. It's about bottling a moment in time, a fleeting instance that is to be sipped and revered before its gone forever. — Fairview
Unfortunately I only got acquainted with the Broken Barrel wines from the second release, and as such was not able to taste and take notes of the first one for myself.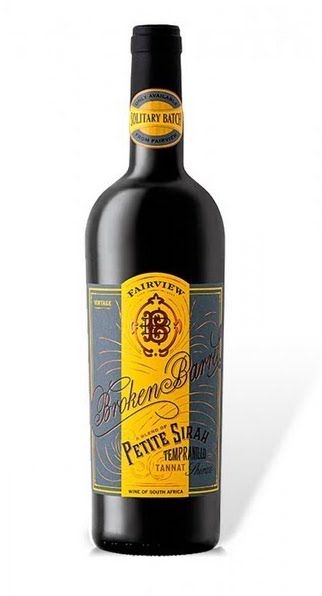 The first Broken Barrel was a blend between 4 wines:
- 42% Petite Sirah/Durif
- 33% Tempranillo
- 17% Tannat
- 8% Shiraz
According to online wine reviews and tasting notes, the wine is deep ruby in colour. On the nose you will experience elegant dark fruits and mixed spice. It is a full-bodied wine with rich robust fruits flavours, a balanced tannin structure and a gently oaked finish. The Platter's Wine Guide rated this wine 4.5/5. It's such a pity I wasn't able to taste this one!
Moving on. The second Broken Barrel is the first that I encountered. And what a lovely wine! (So lovely indeed that it was the chosen wine for our wedding anniversary dinner.)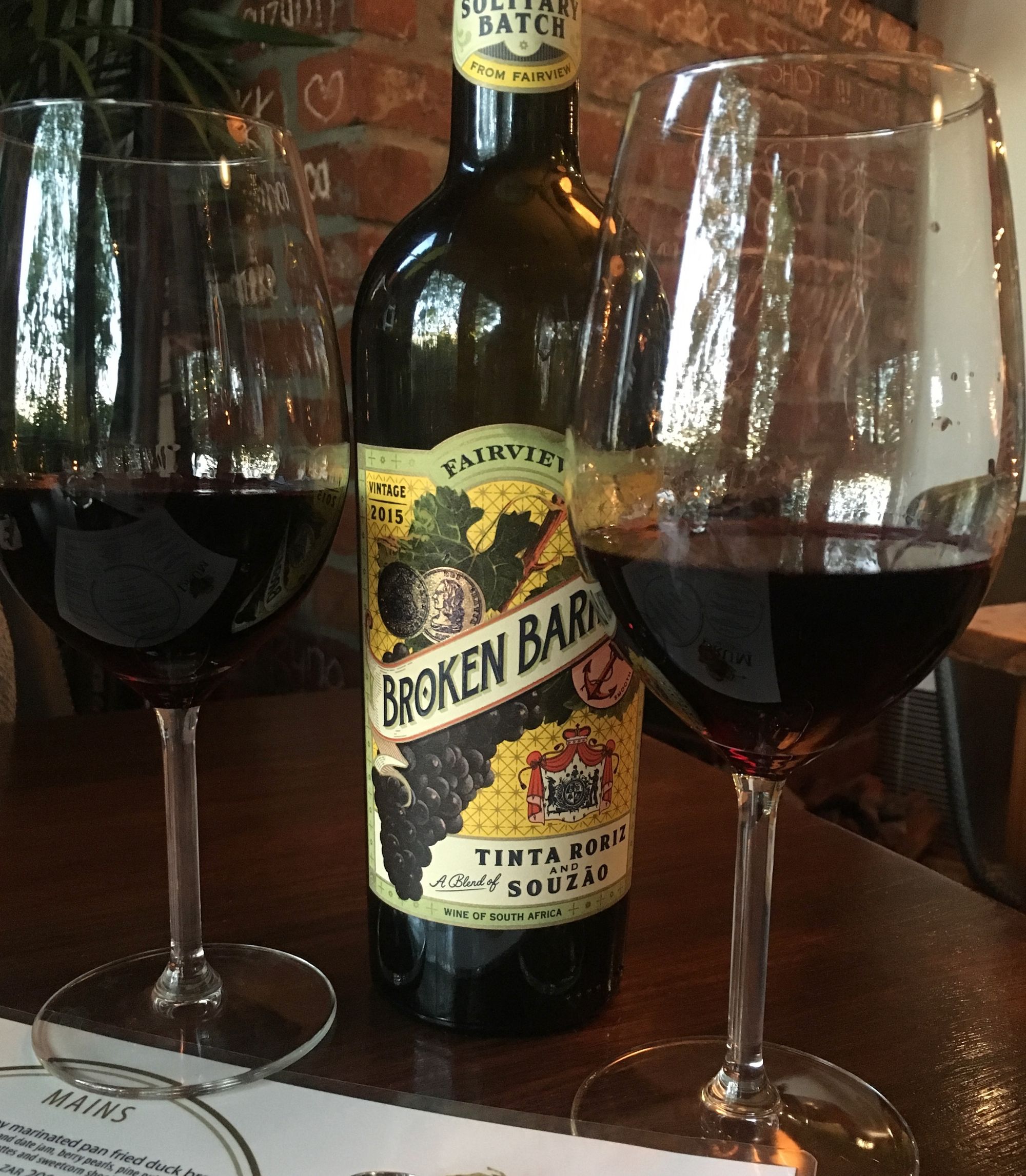 Consisting of 96% Tinta Roriz and 4% Souzão it was another unusual red.
This wine was deep ruby red in colour. On the nose I was able to pick up notes of blackcurrants, cinnamon and marzipan. On the palate the wine was medium- to full-bodied with bold black fruit flavours, earthy and savoury notes, perfectly rounded off with well-integrated and softened tannins.
As with most 2015 vintage wines, this was exceptional. I would definitely buy another bottle if I could get my hands on one. This is a wine that I am very sad will never be repeated again.
The third instalment in this range of wines was also a 2015 vintage and was called the Blend of Seven.
7 days of a week. 7 colours of a rainbow. 7 continents. 7 seas. 7 wonders of the world. 7 heavens. 7 deadly sins. It is well known that, of all numbers, there is no one which has exercised a wider influence, no one which has commanded in a higher degree the esteem and reverence of mankind, than the number 7. — Fairview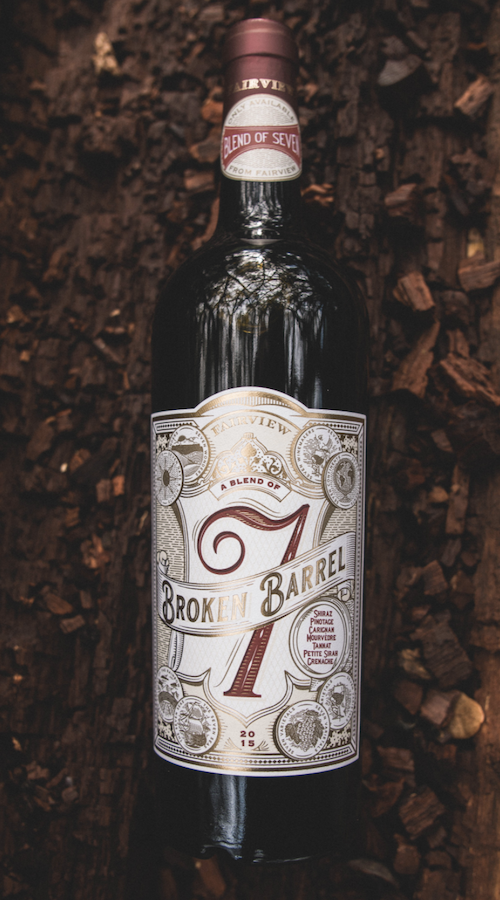 Another great wine from a great vintage — 2015.
The idea of blending seven varietals came from having a winemaking team with seven members. Each member of the team nominated their favourite red and these were blended together to create a very modern, full-bodied wine.
The seven varietals in the bottle are:
- 40% Shiraz
- 14% Pinotage
- 13% Carignan
- 12% Mourvèdre
- 8% Tannat
- 7% Durif
- 6% Grenache
So, what did I taste? The wine is deep red in colour. There are strong aromas of black and red fruits, cinnamon, vanilla and baking spices as well as a savouriness that can be distinguished. It is a full-bodied wine with smooth, well-rounded tannins, higher acidity and a good finish. All-in-all a very enjoyable wine.
The current Broken Barrel (and one I urge you to stock up on!) is a blend of two crossed varieties (46% Pinotage and 38% Durif) with a bit of Tannat (16%).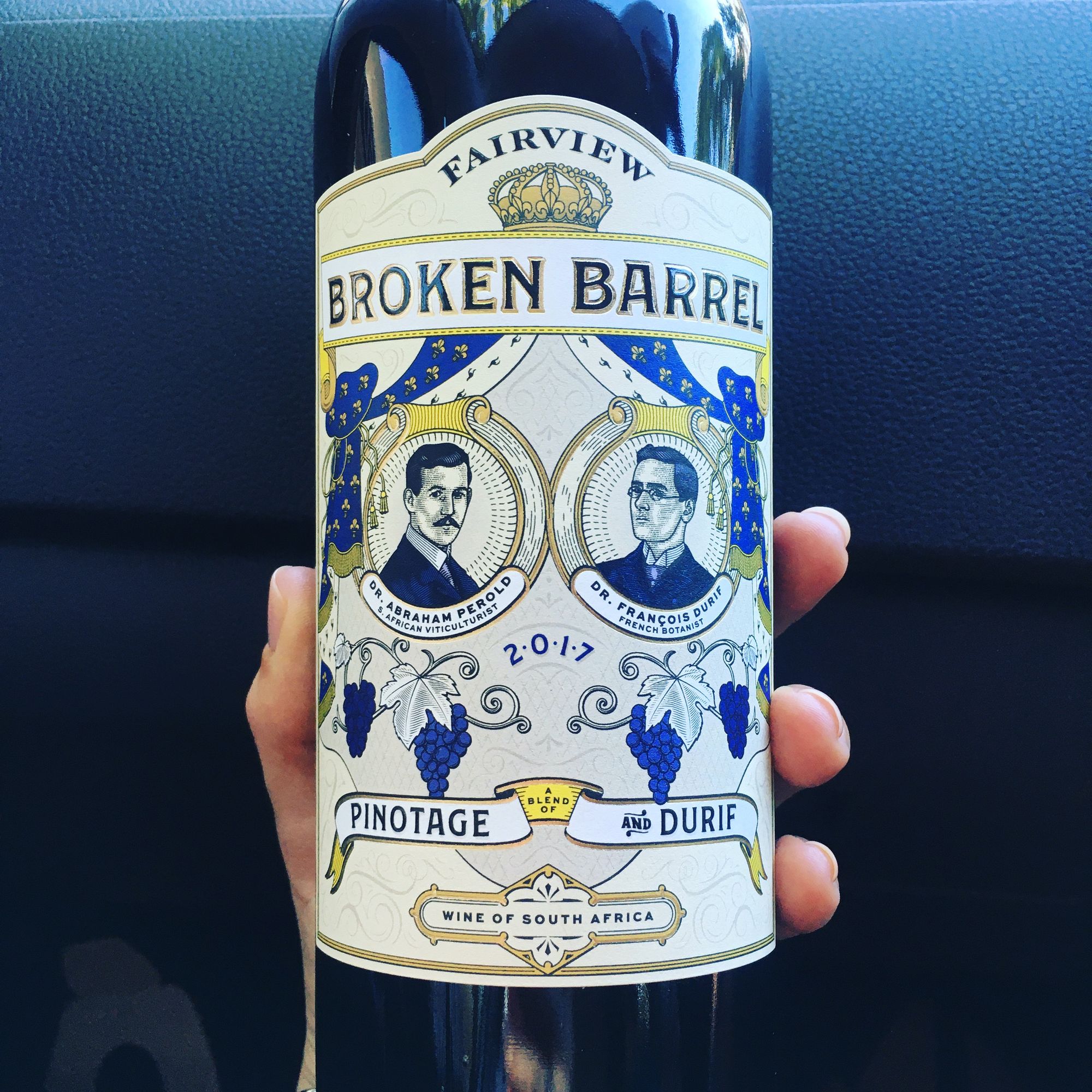 I can clearly remember the excitement when this wine was released and at the first taste I was not disappointed.
This is easily my favourite of the three Broken Barrels that I have had the privilege to taste and I would recommend getting a bottle of two for your collection (the wine can age for up to 8 years).
A lovely deep, red colour to the wine. Lots of ripe plums, black fruits, spice and chocolate aromas are present on the nose and palate. This is a full-bodied wine with firm tannins, although not overwhelming, that I think will soften in another year or two. It is a wine well-suited to any red meat and has been a loyal braai companion over the past couple of months.
I am very excited to see what the next Broken Barrel has in store for us!
Follow The Wine Dream on Instagram for more photos and tasting notes.