This is by far the most difficult article that I have attempted to write during the #SAWineLockdown campaign (also visit my Instagram page for more info). Hidden Gems is the theme for today and with so many excellent wines and farms at my fingertips (pre-lockdown) I have been spoilt for choice.
Alas, instead of choosing a couple of wines that are close to my heart and that I deem wholly underrated I've decided to write a little something about one of the smallest wine farms in the Stellenbosch area.
You will find Lovane nestled between Neethlingshof and Overgaauw Wine Estate just outside the beautiful town of Stellenbosch. It is a very young (established in 2003 with the first wines bottled in 2006) and small (total vineyard size is 2.5 hectares) estate, but it produces one of my absolute favourite wines of all time.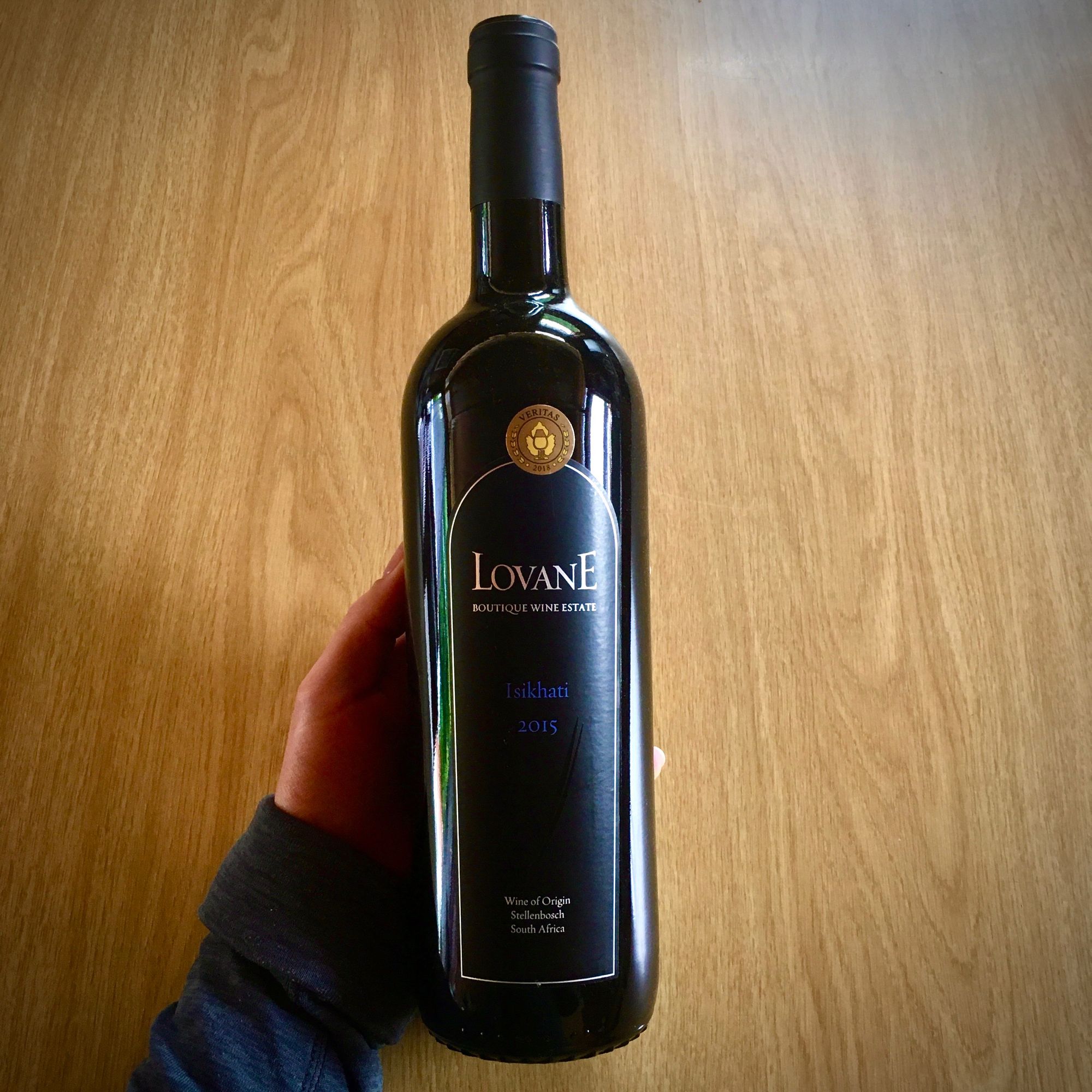 Lovane's flagship wine is called Isikhati, which means 'time' in isiZulu. It is a Bordeaux style blend consisting of Cabernet Sauvignon, Petit Verdot and Cabernet Franc. It is amazing. Definitely a hidden gem.
The wine is deep ruby red, with luscious dark fruit characters, and a velvety smooth palate. The integrated tannins are perfectly complimented by a good acidity.
Unfortunately the 2015 vintage has sold out and I am on my last bottle. The 2016 vintage is also very good, but doesn't really compare to the 2015. I've heard that the 2017 vintage could be a match for the 2015, but will have to plan a trip to the farm as soon as the lockdown is over.
Thanks for reading!
Follow The Wine Dream on Instagram for more photos and tasting notes.