Paul Wallace Reflection Chardonnay 2019
We'll be celebrating International Chardonnay Day tomorrow which is why I'm tasting another wine from the esteemed Paul Wallace Wines vineyard today. Since this is not my first virtual visit to the winery and I've written about them before, you are welcome to read this article to find out more about the dynamic team behind these wines.
Reflection Chardonnay
Another exceptional wine from Paul Wallace and the team.
A gorgeous yellow in my glass, the perfect contrast to the rainy grey spring days that we are experiencing in London. The first sniff showed floral blossoms, green apple, lime, green melon, pineapple, wet stone (the smell of walking next to a quiet river), straw, butter - the combination reminds me of a hot bowl of oats, with butter and milk.
The wine is fruit forward, with lemon and lime underpinned by a creamy, buttery, biscuity, toasty base - it almost tastes of fresh lemon cream biscuits. The experience is rich and luxurious, but still very refreshing.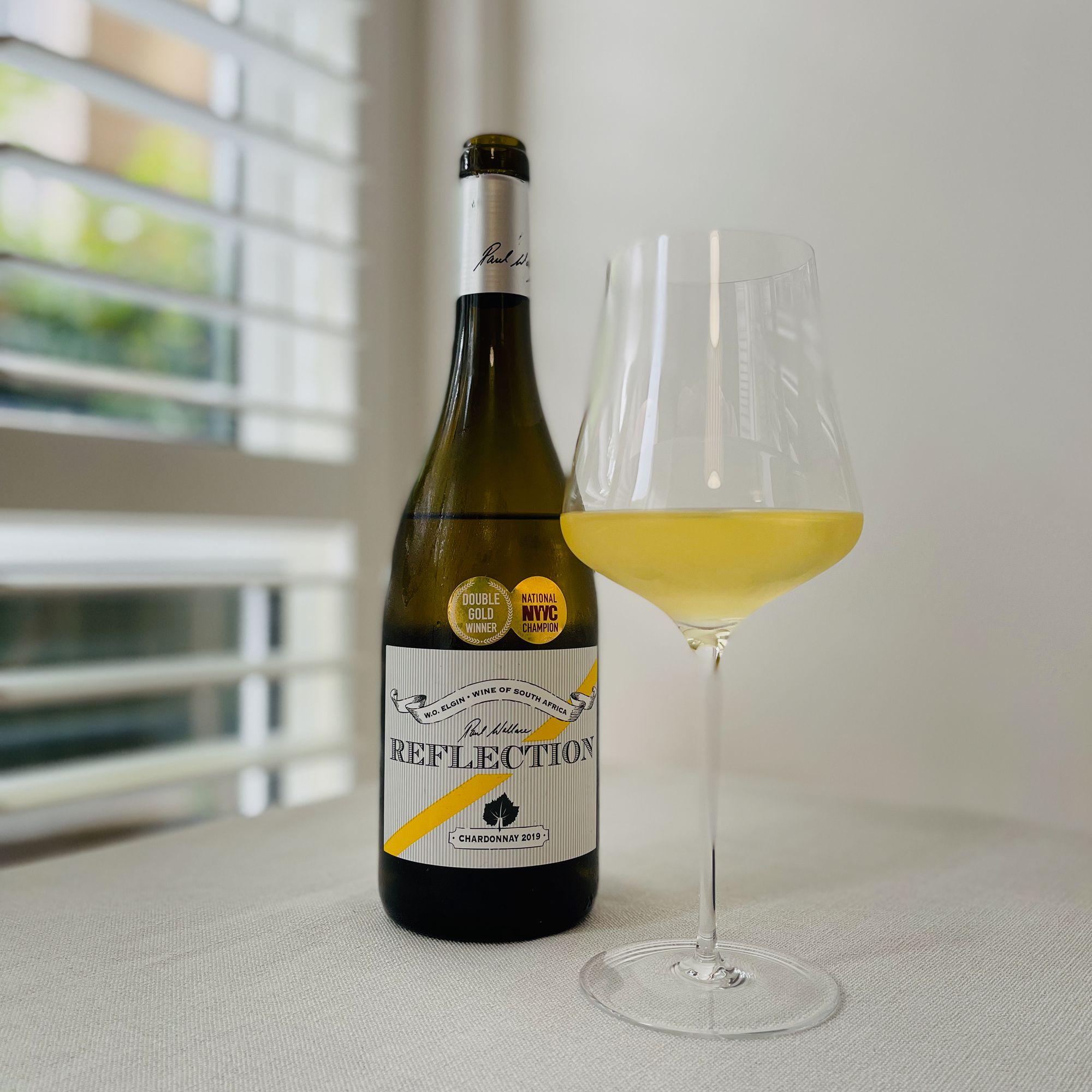 The Reflection is just lovely now and will age well for a couple of years.
Thank you for reading. If you would like to find out more about the farm and where to buy the wines you can visit the Paul Wallace website. I bought my bottle from RAKQ here in the UK.
You can follow The Wine Dream on Instagram and Facebook for more photos and tasting notes. 🍷 And, if you would like to receive these articles in your inbox, click on the subscribe button and send me your email address.
Disclaimer
I do not have any affiliation or partnerships with sellers or producers at this time and my notes are my own. I try to be as objective as possible when tasting the wines and writing down my reviews.