Part of the process of settling into life in a new country, is finding where to buy my wines from. I stumbled upon Naked Wines and found that they share some of my ideologies when it comes to the wine industry. Mainly supporting and promoting smaller, independent winemakers and their brands. It is through them that I discovered and ordered my first (of many) bottle(s) of Richard Kershaw's The Cutler GSM.
Richard Kershaw Wines
Richard Kershaw is a man of many talents and is also the only Master of Wine (MW) making his own wines in South Africa. He was born and raised in Sheffield, UK, and settled in South Africa in 1999 to make wine full-time. By 2009 he was the Group Winemaker of Mulderbosch and Kanu. In 2012 he took a leap of faith and started Richard Kershaw Wines, which specialises in clonally selected, site-specific, cool climate wines. This basically means that he chooses his vines based on their personality and let's them grow in the cool climate Elgin area.
GSM
The GSM blend is a blend made from Grenache, Syrah and Mourvédre grapes. It originated in the Southern Rhône and is often also referred to as a Rhône blend.
Grenache tends to be the dominating varietal in these wines, giving the blends concentrated spicy, red fruit flavours. Syrah is often added to a blend to add structure, tannin and some colour, whilst Mourvédre also adds colour and tannin, but more importantly black fruit as well as gamey or meaty flavours.
The dominant flavours present in a balanced GSM blend are raspberry, blackberry, dried herbs, baking spices and sometimes lavender.
These wines are very approachable and easy to enjoy with foods that contain Mediterranean spices such as rosemary, red pepper and sage, and also olives.
In my glass
It is not often that I really enjoy a bottle of wine that I was (admittedly) a little sceptical about when I bought it, but this really is one of the exceptions.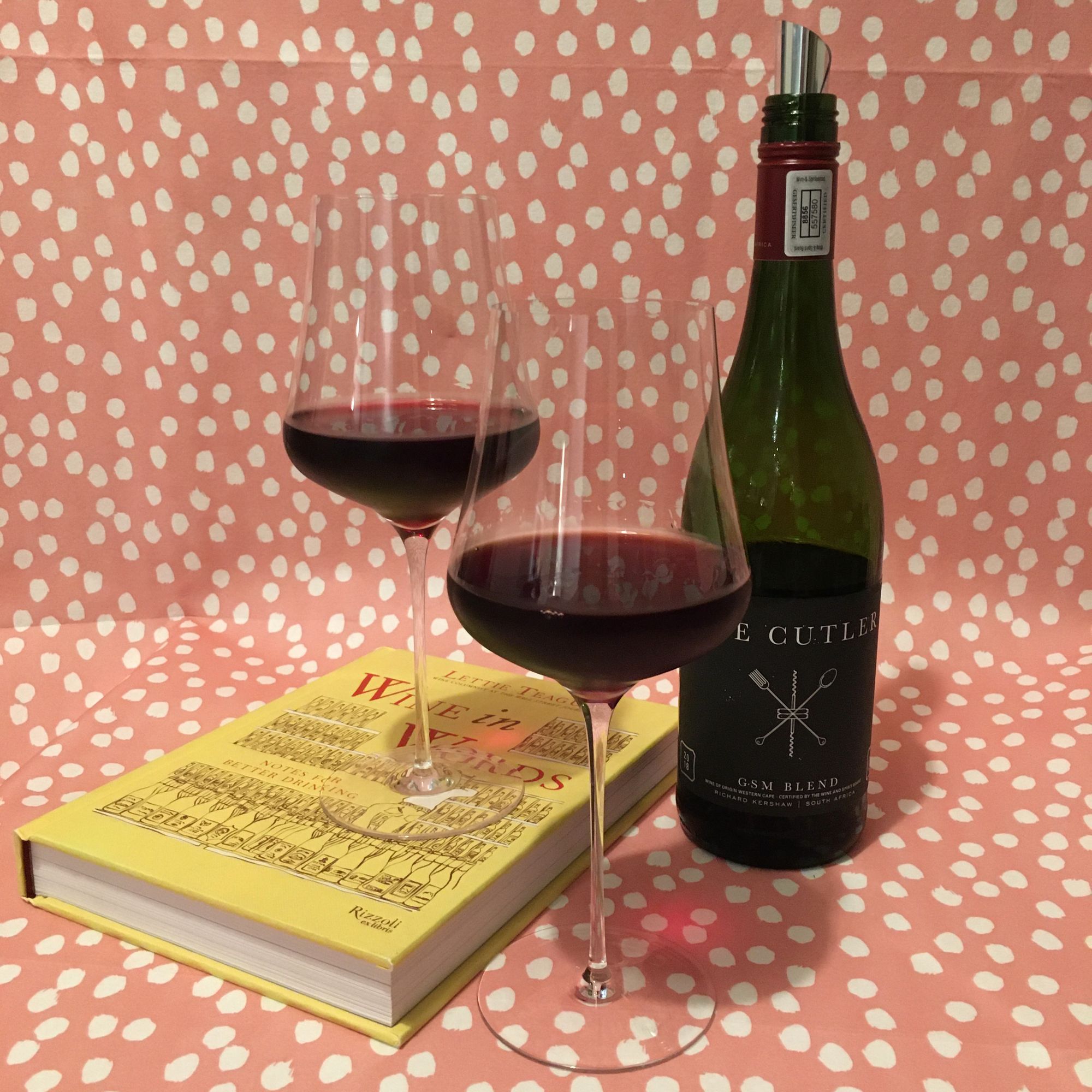 This wine has a ruby red colour and is quite light. On the nose there are fresh red cherries, raspberry, cranberry, sweet spices, some peppery notes, lavender.
The palate is fresh and juicy with an abundance of red fruits and a nice spiciness. The wine is high in acidity and the tannins are soft and supple. Well-balanced overall and really enjoyable.
Thank you for reading. Do visit the Richard Kershaw Wines website and place some orders for delivery. If you're based in the UK, head over to Naked Wines and order some of this delicious wines from there.
If you would like to receive these articles in your inbox, click on the subscribe button and send me your email address.
Follow The Wine Dream on Instagram and Facebook for more photos and tasting notes. 🍷
Disclaimer
I do not have any affiliation or partnerships with sellers or producers at this time and my notes are my own. I try to be as objective as possible when tasting the wines and writing down the tasting notes.