The attention to detail that went into the label design, the cork design as well as the capsule (the foil covering the top of the bottle) of today's wine speaks of something special that has been crafted with passion and love.
De Kleine Wijn Koöp
Run from a small cellar in the heart of Paarl, De Kleine Wijn Koöp (The Little Wine Cooperative) produce wines from grapes sourced from Stellenbosch, Swartland, Walker Bay, Franschhoek, Piekenierskloof and Agter-Paarl.
The small cellar team is lead by winemaker Wynand Grobler and his wife Anya to produce small quantities of unique, high-quality wines.
Ronkedoor 2019
Produced from Shiraz grapes sourced from Walker Bay, the Ronkedoor is no exception - it is a unique wine of high-quality that is thoroughly enjoyable.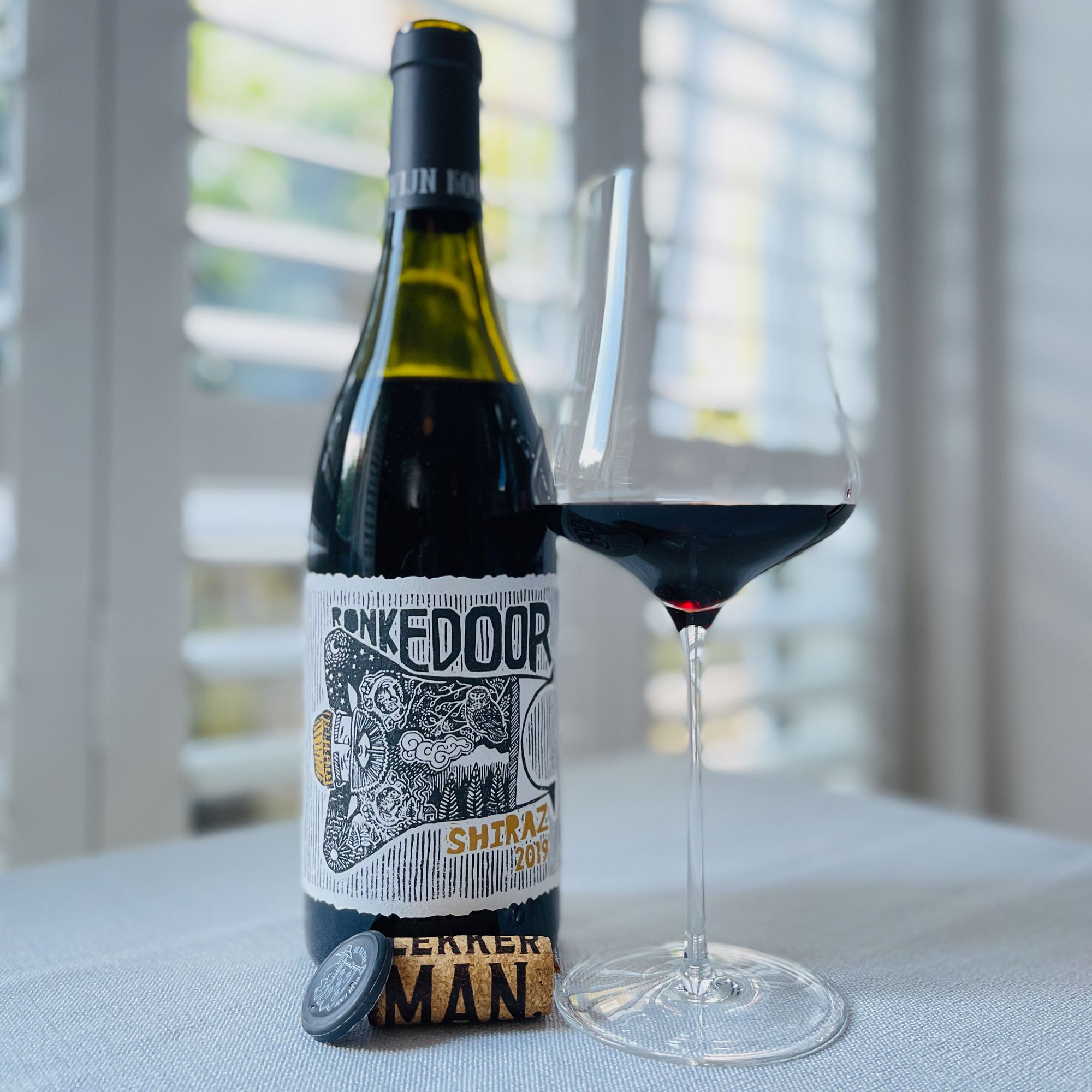 A wine of medium ruby colour, with just a hint of purple, tells us that the wine is still quite young and with this being a 2019 vintage it comes as no surprise. What did surprise me though (in a good way) is the intensity and complexity of aromas and flavours in the wine.
The nose is very fragrant with black fruits (blackberry, black plum, blueberry, bramble, blackcurrant) more evident, but fully supported by an underlying base of white and black pepper, liquorice, vanilla, toast and faint notes of tertiary aromas such as leathery, meaty, savoury and earthy notes.
The palate is dry with high acidity, very smooth tannins and a supple structure. It tastes of ripe black fruits, dark chocolate and smoke - it really reminded me of black forrest cake being eaten in an old library.
In the words of De Kleine Wijn Koöp - Bederf jouself, jou gekultiveerde bliksem! (Spoil yourself, you cultured individual!) 🍷
If you would like to spoil yourself  with a bottle or two you can visit De Kleine Wijn Koöp's website for more details on where to buy in South Africa, or you can head over to Pip Wine to stock up for the next British summer 'braai' (barbecue)!
Enjoyed the review and you'd like to receive next week's article in your inbox? Sign up to my newsletter (if you haven't already), and why not send it on to your family and friends for a quick read?
You can also follow The Wine Dream on Instagram and Facebook for more photos and tasting notes.
Disclaimer
Even though this was a press sample from Pip Wine, I have not received any compensation and my notes are my own. I try to be as objective as possible when tasting the wines and writing my tasting notes.