With winter now properly settled in and us having survived 80 days of lockdown (today marks day 81), it is time to explore some of the lovely reds that South Africa has to offer.
Since my wine orders have not yet arrived I decided to stop my Woolworths to buy a couple of bottles to keep me company in the cold. One of the wines that I bought is the Saronsberg SGM which was blended especially for Woolworths.
Saronsberg
Nestled between the mountains of the Upper Breede River Valley in Tulbagh, you will find this young wine farm. The farm is named after the mountain on whose slopes a portion of the vines are grown.
The farm was acquired in 2002, and on 25 January 2004 the first Sauvignon Blanc grapes were harvested, marking the start of a successful winemaking journey.
Saronsberg SGM 2017
The Saronsberg SGM is a Rhône-style blend consisting of Shiraz, Mourvèdre and Grenache.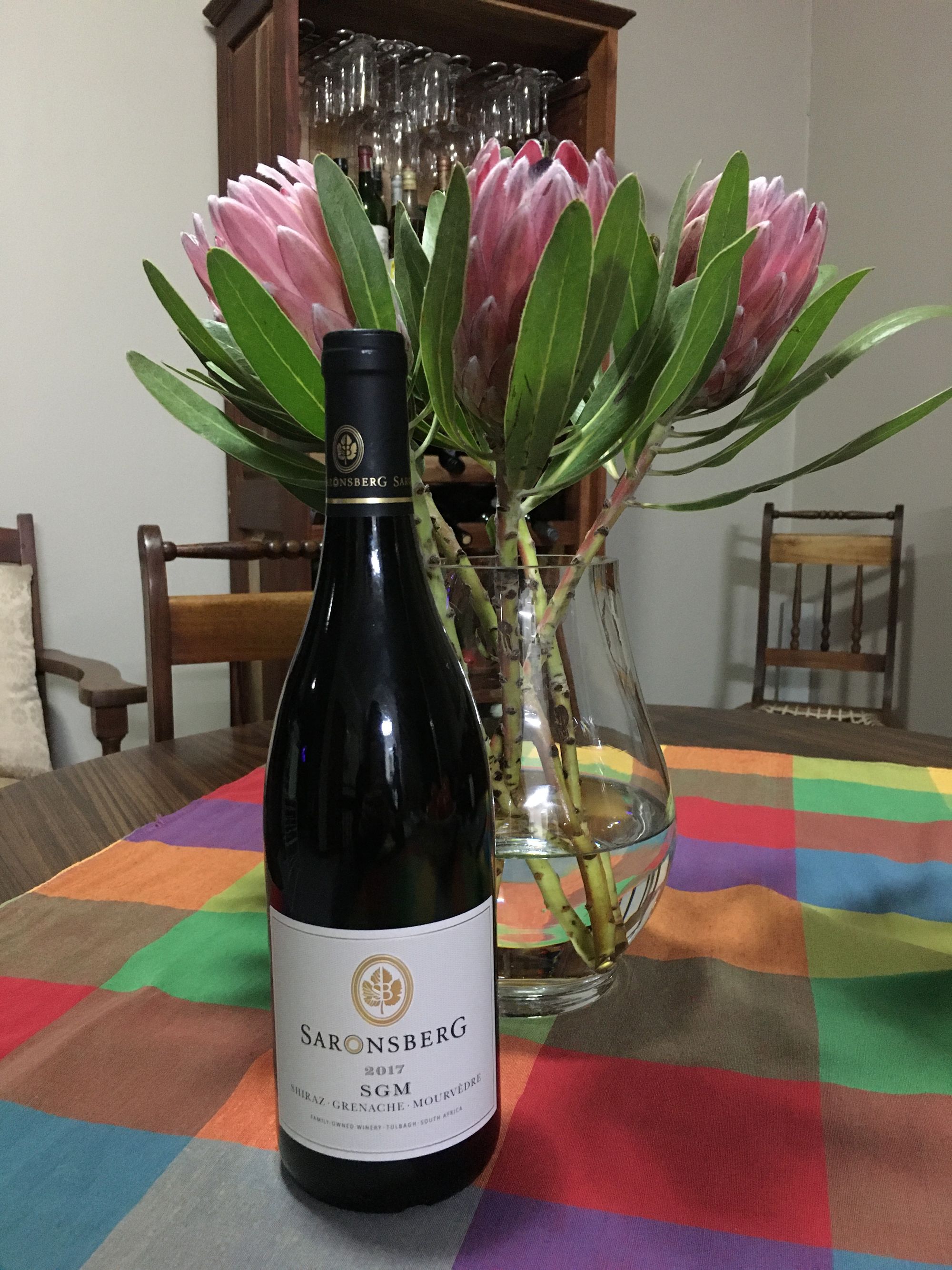 The wine has a lovely ruby colour.
On the nose I was able to identify baking spices, cloves, black berries, sour red cherries, dark chocolate and a peppery spiciness (crushed pepper corns). The same flavours are perfectly balanced and reflected on the palate, along with a high acidity, mediums tannins and a hint of mushroom and damp forest floor.
The wine has a medium finish and I believe that it can be stored for another couple of years to allow the tertiary flavours to fully develop.
Overall, I was pleasantly surprised by the wine and will add a bottle to my trolley the next time I go shopping.
Thank you for reading. Until next time; stay home, stay safe. 🍷
Follow The Wine Dream on Instagram for more photos and tasting notes.